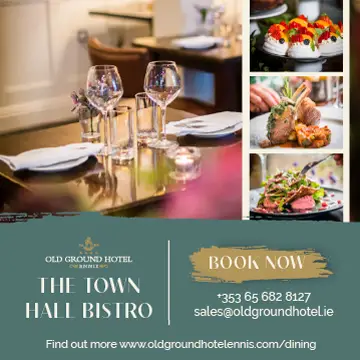 *Gearoid 'Gudgy' O'Connell captained Ballyea from centre-back. Photograph: Gerard O'Neill
Inclement weather disrupted first round games in the Future Ticketing Clare Cup hurling league on Saturday when four of the scheduled nine games did not go ahead.
County senior champions Ballyea had a surprisingly easy win over Newmarket-on-Fergus in Division 1A while Crusheen conceded home advantage and travelled to Clonlara where they recorded a two point win over the home side
In Division 1B newly formed Parteen/Meelick got off to a winning start when they accounted for Wolfe Tones while Cratloe and Clarecastle accounted for Tubber and Whitegate respectively
All so easy for Ballyea
Ballyea 2-16
Newmarket 1-6
Venue: Ballyea GAA Grounds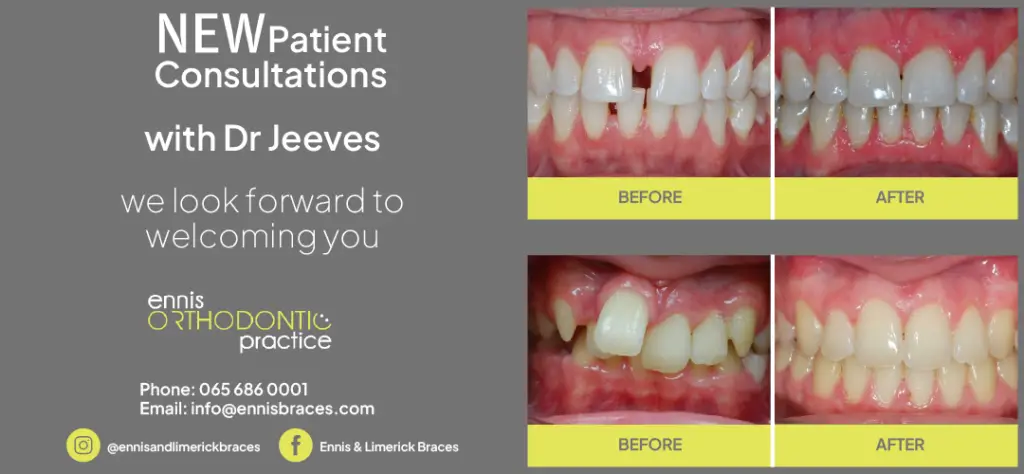 Niall Deasy has been topping the scoring honours for Ballyea in recent seasons and he continued in that vein on Saturday when he hit 1-10 in his side's big win over Newmarket-on-Fergus.
A margin of thirteen point did not look likely at the halfway point when just the minimum margin separated the sides. It was a different story in the second half as the home side dictated matters with Cian Kirby chipping in with 1-3 to his name. Peter Power was the Newmarket goalscorer on the day.
Crucially Newmarket's inability to build up a bigger advantage at the interval when playing with the elements proved costly despite racking up a high wides tally.
Ballyea; Oisin Griffin; Brian Casey, Peter Casey, Brian Longe; Brian Murphy, Gearoid O'Connell, Joe Neylon; David Meaney, Cian Meaney; Mossy Gavin, Niall Deasy, Dara Moylan; Fiachra Kirby, Eoin Gavin, Cian Kirby;
Subs: James Murphy for D Meaney; Meaney for E. Gavin; Dara Coote for Longe; Niall Carigg for C Kirby; Cian McDonnell for F. Kirby;
Newmarket; Paudie Guilfoyle; Conor McCarthy, Jack Enright, Mark Delaney; Colin Guilfoyle, Liam Clancy, Stephen Casey; Paudie McMahon, David Frost; James Power, Eoin Guilfoyle, John Feehily; Eanna Crimmins, Peter Power, Shane Lynch;
Subs: Seadhna Liddy for E. Guilfoyle; Cathal Finucane for Lynch, Cian Foley for Frost, Darragh Jones for Casey.
Referee: Kieran Liddane (Sixmilebridge)
Crusheen concede home advantage but claim the points
Crusheen 2-15
Clonlara 1-16
Venue: Clonlara GAA Grounds
Crusheen conceded home advantage and travelled to Conlara for this opening league game of the season.
One point separated the sides at half time when Crusheen were in front, 2-4 to 1-6, their goals having come from Cillein Mullins and Breffni Horner while Aidan Moriarty had the home side's major when he converted from the penalty spot.
The sides continued to be evenly matched throughout the second half on a day when Ross Hayes' accuracy from placed balls played a key role in his side's victory.
Crusheen: Donal Tuohy; Tadhg Dean, Cian Dillon, Luke Hayes; Diarmuid Mullins, Gavin O'Brien, Eanna McMahon; Cillein Mullins, Eoghan McMahon; Jamie Fitzgibbon, Ross Hayes, Murrough McMahon; Conor O'Donnell, Cathal Dillon, Breffni Horner.
Subs: Luke Ketalaar for M. McMahon; Fergus Kennedy for C. O'Donnell
Clonlara: Seimi Gully; Michael Clancy, Colm O'Meara, Michael Stritch; David Fitzgerald, Paraic O'Loughlin, Ger Powell; Jathan McMahon, James Hastings; Conor Bourke, Aidan Moriarty, Daniel Moloney; Cian Moriarty, Bryan McLeish, Mike Stritch;
Subs; Dylan McMahon for O'Meara; Daithi Byrnes for Clancy; Aaron Dillon for Hastings;
Referee: Gus Callaghan (Feakle)
Mills by the minimum margin
O' Callaghans Mills 1-17
Feakle 0-19
Venue: University of Limerick
East Clare neighbours O'Callaghans Mills and Feakle produced a close contest when they clashed in Division 1A of the Clare cup, a game played at the UL grounds on Monday evening.
The match was cancelled on Saturday when neither club's pitch was deemed playable due to the inclement weather.
The game's only goal, scored by Aidan Fawl separated the sides at half time when the score was 1-11 to 0-11 after the winners had enjoyed the aid of the wind in the opening period.
The sides matched each other point for point throughout the second half with the Mills holding on for victory by the narrowest of margins helped by some good points from Aidan O'Gorman and Sean Cotter.
Shane McGrath (0-6), Fiachra Donnellan (0-4), Stevie Conway (0-3) and the impressive Oisin O'Connor (0-2) were the main scorers for Feakle.
O'Calllaghans Mills: Killian Nugent; Keith Donnellan, Conor Cooney, Gerry Cooney; Pat Donnellan, Aidan O'Gorman, Michael Cotter; Michael McGrath, Sean O'Gorman; Aidan Fawl, Dara Moroney, Conor Henry; Fionn Hickey, Sean Cotter, Cormac Murphy;
Subs: Sean Murphy for A. O'Gorman; Stevie Donnellan for Hickey;
Feakle: Liam O'Connor; Enda Madden, Evan McMahon, Cillian Bane; Gary Guilfoyle, Eoin Tuohy, Martin Daly; Shane McGrath, Enda Noonan; Oisin Donnellan, Fiachra Donnellan, Raymond Bane; Stevie Conway, Eoghan O'Connor, Oisin O'Connor;
Sub: Eoin McGuinness for E. O'Connor
Referee: John Bugler (Whitegate)
Magpies make a winning start
Clarecastle 0-21
Whitegate 1-11
Venue: Whitegate
A strong second half display steered Clarecastle to a merited win overs Whitegate when the sides met at the East Clare club's venue on Saurday afternoon.
The home side held a two point advantage at the interval when the score was 0-8 to 0-6.
Clarecastle's superior fitness saw them get the upperhand after the break and they dominated the final quarter in a tie in which Whitegate full forward Ronan Hayes scored the game's only goal.
Clarecastle: Cian Broderick; Cian Donnelly, Aaron Hayes, Barry Morrissey; Stephen O'Halloran, Eoghan Wallace Ronan Donnelly; Conor Halpin, David Tuohy; Oisin Whelan, Killian McDermott, Darragh Healy; Josh Brack, Patrick Kelly, Oisin Casey;
Subs: Niall Brigdale for C. Donnelly; Conor Griffin for R. Donnelly; Niall Galvin for Halpin; Evan O'Connell for Casey
Whitegate: Andrew Fahey; Ciaran Quinn, Eoin Patterson, Finn Madden; Liam Murray, Brendan Bugler, Ian Fahy; Luke Sugrue, Danny Hynes; Cian McDermott, Conor McDermott, Ciaran Keenan; Oisin O'Rourke, Ronan Hayes, Paddy Burke;
Sub: Eoin Quinn for O'Rourke;
Referee: Jim Hickey (Cratloe)
Bright start vital for Cratloe
Cratloe 1-15
Tubber 1-12
Venue: Caherlohan
A strong wind made conditions difficult for Cratloe and Tubber when they clashed on Saturday in a game played at Caherlohan after both club's grounds were declared unplayable.
Cratloe had the better of the first half exchanges and they held a ten point advantage at half time when the score was 0-13 to 0-3.
Tubber came back strongly in the second half helped by a Blaine Earley goal but a like score from Rian Considine helped steer Cratloe under new manager John O'Gorman to victory.
Cratloe: Eoin Deegan; David Collins, Jake Higgins, Jack Manley; Jamie Costigan, Damian Browne, Sean Collins; Sam Sheedy, Emmett Costigan; Cathal McInerney, Conor McGrath, Luke Healy; Kyle Neylon, Seamus Gallagher, Rian Considine;
Subs: Jack McInerney for Neylon; Liam Markham for E Costigan; Kevin Danagher for J. Costigan; Jack Donnelly for Healy; Michael Hawes for Gallagher
Tubber: Ronan Taaffe; Joey Droney, James Howard, Brian Clancy; Mark Earley, Patrick O'Connor, Pappy Taaffe; Fergal O'Grady, Jonah Culligan; Dara O'Connor, Lorcan O'Grady, John Fawle; Blaine Earley, Lorcan Doolin, Ger Brohan;
Subs: Diarmuid Tobin for Doolin; Alan Lee for D. O'Connor;
Referee: Johnnie Healy (Smith O'Briens)
New club begin on a winning note
Parteen/Meelick 1-16
Wolfe Tones 1-11
Venue: Shannon
New club Parteen/Meelick made a winning start to their Division 2 campaign when they accounted for Wolfe Tones at Shannon on Saturday.
Both clubs were short regulars but Parteen/Meelick proved to be that bit sharper and this proved decisive.
Defender Stephen Donnellan was the Shannon club's goalscorer but it wasn't enough to prevent the visitors from leaving with the league points.
Darragh Nolan scored the winner's goal.
Parteen/Meelick: Alan Murnane; David O'Sullivan, Phil Lavin, Donal Kenny; Eoin Phelan, Nathan Fox, Daniel Cooney; Darragh McDermott, Adam Sherlock; Mike McEvoy, Gearoid Reddy, Shane Fox; Joe O'Connor, Oisin Hickey, Darragh Nolan;
Subs: Tom Collins for Sherlock; Gavin Rackard for Phelan; Rory McDermott for McEvoy; Darragh McGleenan for Hickey;
Wolfe Tones: Oisin O'Rourke; Shane Nihill, Gary Cusack, Conor Carigg; Luke Merrigan, John Guilfoyle, Stephen Donnellan; Sam Costello, Sam Meaney; Cian O'Rourke, Dean Devanney, Liam O'Dwyer; Kevin McCafferty, Billy Connors, Peter McEvoy;
Subs: Conor Ferns for McEvoy; Michael Hayes for Carigg;
Referee: Fearghal Gray (Feakle)
Goals decisive for Scariff
Scariff 3-11
St Joseph's Doora/Barefield 0-12
Venue: Gurteen
Scariff conceded home advantage and travelled to Gurteen to play St. Joseph's Doora/Barefield in the opening round of the Clare Cup, Division 1B, on Monday night.
The East Clare side scored three goals to get their campaign off to a winning start against a young and new look St. Josephs outfit.
Playing with the aid of the breeze the winners led 1-9 to 0-5 at the halfway point, their first half goal coming from Paddy Ryan.
The home side failed to capitalise on a couple of good scoring opportunities in the second half before Scariff struck for two goals in a couple of minutes from Scott Cairns and Fergus Madden to seal victory.
Scariff: William Kavanagh; Seamus McCaul, Michael Scanlan, Cathal Madden; Jack Ryan, Daniel Treacy, Sean Collins; Conor Downes, Scott Cairns; Paddy Ryan, Fergus Madden, Liam Crotty; Conor Hayes, Sean Minogue, Martin Walsh/
Subs: Martin Cunningham for Minogue; Tadhg Kavanagh for Hayes, Aaron Collins for Walsh, Shane Corry for Downes; Rory Ryan for F. Madden.
St Joseph's Doora/Barefield: Brendan Cleland; Cian Lahiffe, Darragh McMahon, Ian Williams; Francie Meaney, Dara O'Shea, Cian Barron; Brian Guilfoyle, Dara Nagle; Alan O'Neill, Donal O'Halloran, Matthew Power; Eoin Lahiffe, Eoin Burke, Eoghan Talty;
Subs: Ciaran O'Donnell for O'Neill(inj.; Cian Moloney for Burke
Referee: Niall Malone (Éire Óg)