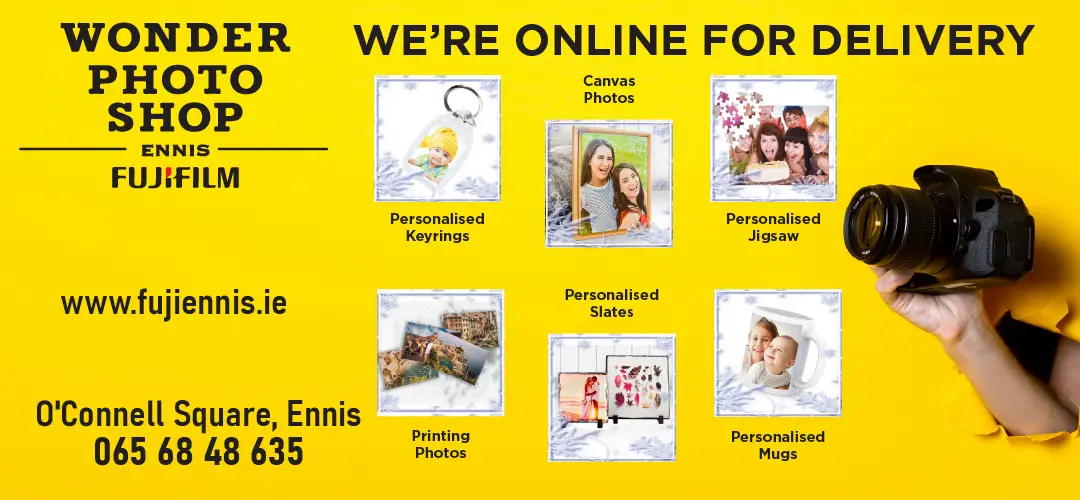 *Clare's Edel McNamara collides with Sara Murphy of Kerry. Photograph: ©INPHO/Oisin Keniry
Clare's Junior camogie side exited at the All-Ireland semi-finals losing out to Kerry by ten points on Saturday afternoon.
Kerry 1-13
Clare 0-06
Venue: Cusack Park, Ennis
A September date with fellow Munster rivals, Limerick was the reward for Kerry after coming to Ennis and leaving with a win and a place in the All-Ireland final. They were fully deserving of their success and never allowed their opponents get a foothold in the game.
Although Kerry's cause was aided by a strong wind in the first half, they led at half-time 1-09 0-03, they still managed to outscore Clare in the second half 0-04 0-03 demonstrating it was their ability rather than the conditions that proved influential in determining the result.
Twenty five minutes had passed in the contest before Clare scored, that being a point from Sinéad O'Keeffe. Eight minutes previously they had their first shot on goal. All the while, Kerry had popped over 1-07 with Patrice Diggin and Julianne O'Keeffe doing the damage. Both sides hit two points each before they retired to the dressing rooms.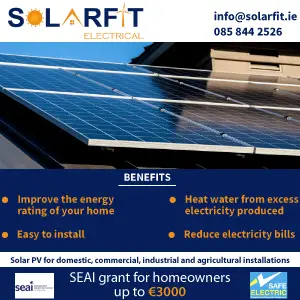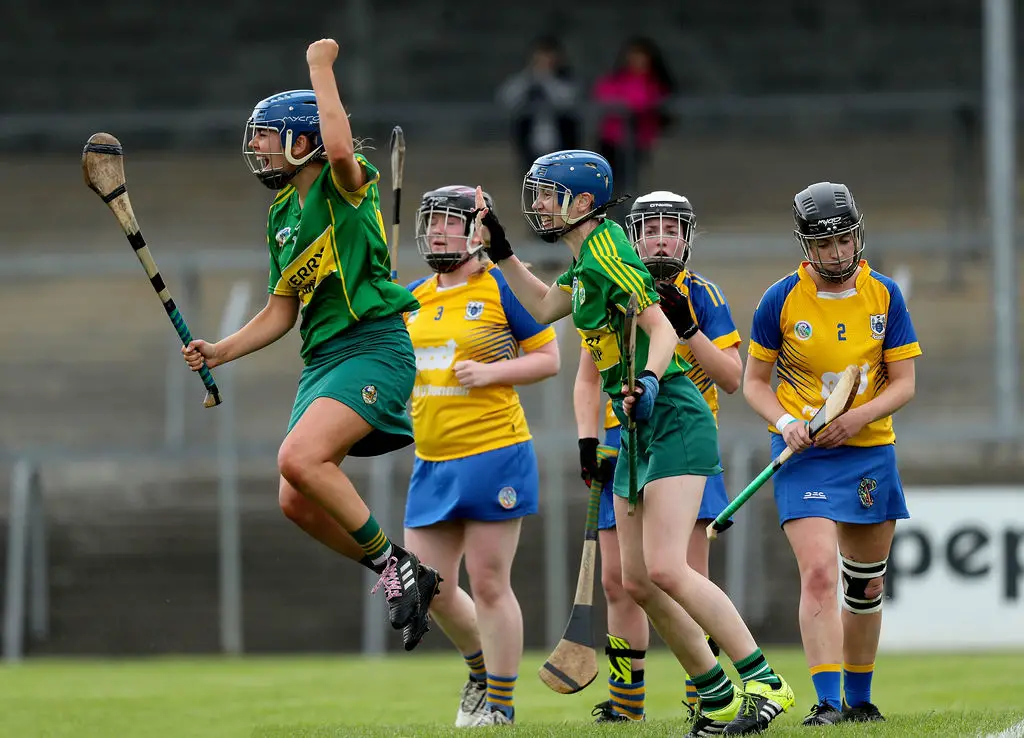 Pulses were far from racing in the second half as the drab affair continued. A more spirited display followed from the Banner but the impression was clear that too many of the players felt it was game over when they returned to the field for the second half.
Having lost the All-Ireland final in 2018, Kerry are going all out to get their hands on the Kay Mills Cup. They didn't have to play to their best but still got the result in this outing, when it comes to the big day a bigger performance is required. Patrice Diggin, Bríd Horan, Áine O'Connor and Julianne O'Keeffe did best for the Kingdom.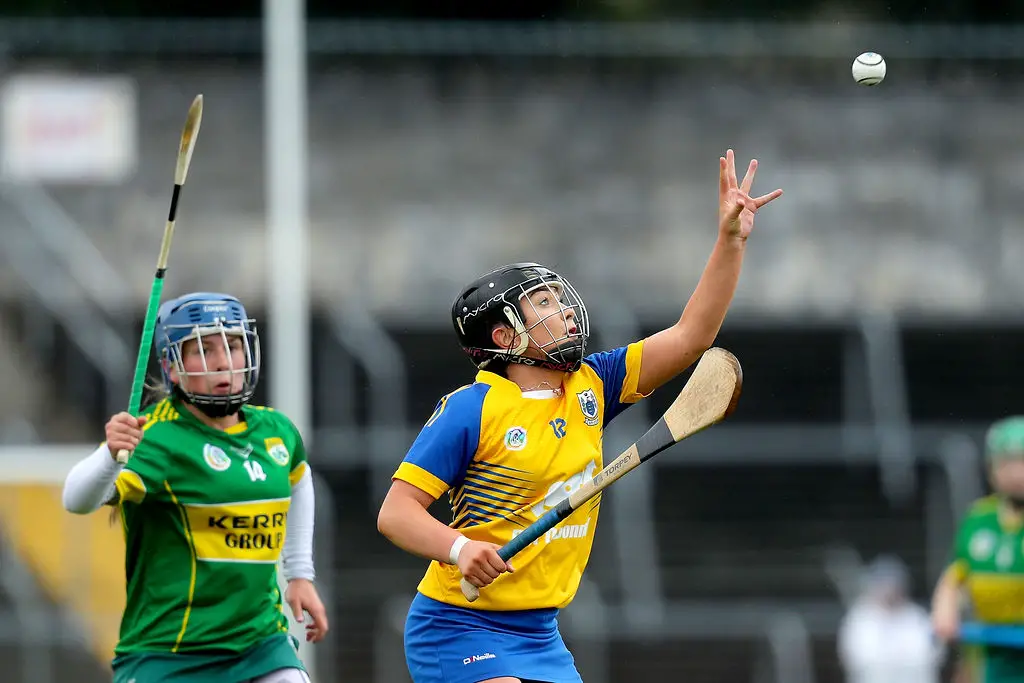 Out of four games in this championship, Clare lost two and won two, the two defeats being home games. On the whole, it is positive that the county's second string is reaching the last four of this competition and will only help to strengthen the senior side if players out of the minor grade are tested at Junior level.
When it comes to reflecting on this game, joint managers Tim McGrath and Ann Marie McGann will be disappointed as will the panel of players because they didn't play near their best, the concession of the goal coming from a lapse in concentration as a Diggin free was flicked to the net by O'Keeffe. A step-up is compulsory when a team reaches the knockout stages but it never arrived. Kate O'Gorman and Rebecca Crowe led by example for the girls in Saffron and Blue.
Scorers Kerry: P Diggin (0-07), J O'Keeffe (1-04), O Dineen (0-01), B Horan (0-01)
Scorers Clare: R Conway (0-02 2f), S O'Keeffe (0-01), K O'Gorman (0-01), N O'Gorman (0-01), S Lenihan (0-01)
Kerry:
1: Aoife Fitzgerald (Clanmaurice)
4: Michelle Costelloe (Clanmaurice)
2: Liz Houlihan (Clanmaurice)
7: Áine O'Connor (Clanmaurice)
3: Niamh Leen (Clanmaurice) (C)
6: Sara Murphy (Clanmaurice)
8: Elaine Ryall (Clanmaurice)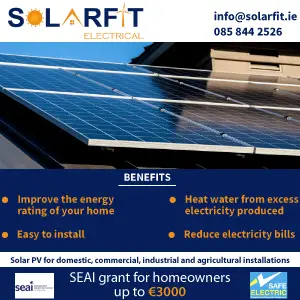 5: Patrice Diggin (Clanmaurice)
11: Laura Collins (Clanmaurice)
9: Rachel McCarthy (Clanmaurice)
14: Jackie Horgan (Clanmaurice)
10: Jessica Fitzell (Clanmaurice)
12: Olivia Dineen (Clanmaurice)
15: Julianne O'Keeffe (Clanmaurice)
13: Bríd Horan (Cillard)
Subs:
18: Norette Casey (Clanmaurice) for Fitzell (45)
17: Clodagh Walsh (Clanmaurice) for Horan (48)
19: Eilish Harrington (Clanmaurice) for Leen (56)
16: Alanna Maunsell (Clanmaurice) for McCarthy (56)
23: Annemarie Leen (Clanmaurice) for Collins (62)
Clare:
1: Edel McNamara (Kilkishen)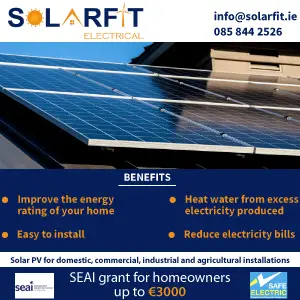 2: Rebecca Crowe (Ruan)
3: Rebecca Cahill (Kilmaley)
4: Orlaith Cotter (Inagh/Kilnamona)
5: Niamh Mulqueen (Broadford)
17: Orla Moloney (St Josephs Doora/Barefield)
6: Corina McMahon (Corofin)
9: Louise Browne (Corofin)
8: Kate O'Gorman (Kilkishen) (C)
10: Sinéad Power (Inagh/Kilnamona)
12: Regan Conway (Feakle)
19: Siobháin Lenihan (Kilkishen)
13: Aleisha Malone (Corofin)
14: Sinéad O'Keeffe (Kilmaley)
15: Niamh O'Gorman (Kilkishen)
Subs:
7: Ciara Halpin (Clooney/Quin) for Moloney (18)
11: Louise McDonnell (Ruan) for Power (38)
24: Kiah Mellet (Sixmilebridge) for Malone (51)
22: Aisling McMahon (St Josephs Doora/Barefield) for Cahill (59)
Referee: Gavin Donegan (Dublin)