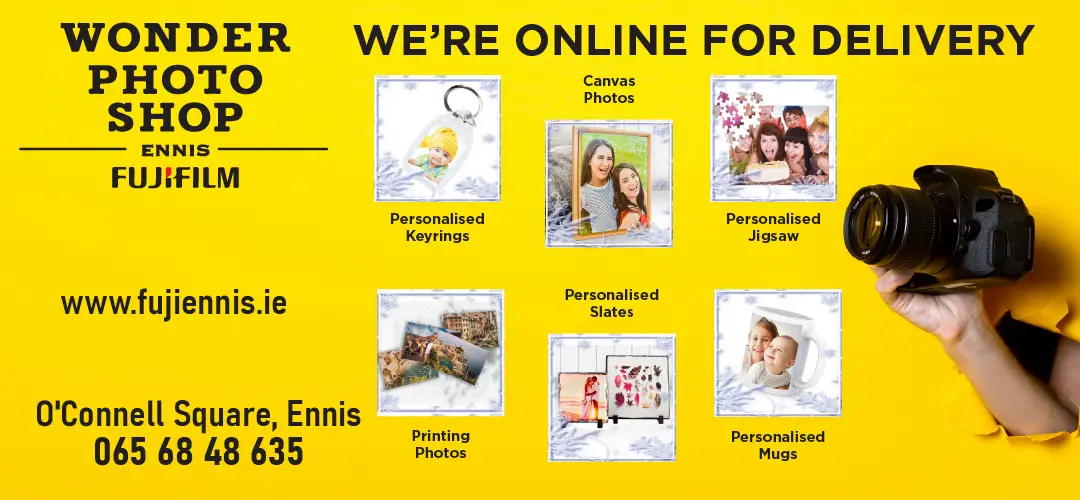 *Photograph: John Mangan
Latest figures show there to be 299 confirmed COVID-19 cases in Clare with an additional 27 deaths and 156 new cases recorded in the Republic of Ireland.
Offaly 345 (-1)
Kerry 303 (+1)
Clare 299 (+18)
Kilkenny 265 (0)
Longford 260 (+1)
Laois 242 (-1)
Roscommon 228 (+7)
Wexford 190 (0)
Waterford 140 (0)
Carlow 133 (+1)
Sligo 116 (-6)
Leitrim 66 (-4)

Drop of 27 Limerick cases in two days #COVID19

— Páraic McMahon (@thepmanofficial) May 8, 2020
Since the outbreak of COVID-19, there have been 299 individuals diagnosed in the county. As of Wednesday there has been an increase of 18 in the space of 24 hours. There have been 45 additional cases in the county in the space of 48 hours.
27 more people have died in Ireland from the virus. To date, there have been 1,429 COVID-19 related deaths in the county.
As of 11am on Friday May 8th, 156 new confirmed cases are known. It brings to 22,541 the total amount of cases in the country.
To date, 378 individuals have been admitted to ICU. 74 remain there with 2 persons admitted in the past 24 hours.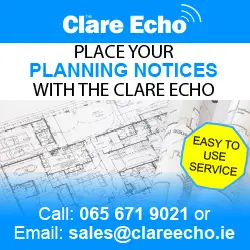 412 clusters exist in long-term residential care facilities and nursing homes, an increase of six in a day. 4,393 of the 5,594 cases in long-term residential care facilities are in nursing homes. 899 people living in residential care facilities have died from COVID-19, 777 of which were nursing home residents.
When asked about the cancellation of the 2020 Leaving Certificate, Dr Tony Holohan stated that the move is "in line with public health advice". He confirmed, "There was early engagement between the Department of Education and this Department". Following on from this, the Dept of Education came back with an assessment as to the viability "of carrying out the examination in accordance with the public health advice issued".
As of midnight last night, there are 12 clusters in Direct Provision centres across the country with 149 cases and 12 hospitalisations. HSE integrated care lead, Siobhán Ní Bhríain confirmed that all DP residents are free to avail of self-isolation facilities available at the CityWest in Dublin, no matter where in the country they are located.
Ní Bhríain stated that Ireland was still in the "observation" stage surrounding COVID-19. "There is still an awful lot we do not know about the virus".
By age, the following is the breakdown of cases to date as provided by the Department of Health.
0-4: 120 cases
5-9: 108 cases
10-14: 145 cases
15-19: 357 cases / 5 or less deaths
20-24: 1.226 cases / 5 or less deaths
25-29: 1,719 cases / 5 or less deaths
30-34: 1,970 cases / 5 or less deaths
35-39: 1,944 cases / 6 deaths
40-44: 1,981 cases / 5 or less deaths
45-49: 2,171 cases / 9 deaths
50-54: 1,949 cases / 13 deaths
55-59: 1,707 cases / 30 deaths
60-64: 1,262 cases / 25 deaths
65-69: 771 cases / 69 deaths
70-74: 910 cases / 128 deaths
75-79: 974 cases / 180 deaths
80-84: 1,241 cases / 304 deaths
85+: 2,329 cases / 652 deaths
Unknown: 31 deaths