*Photograph: John Mangan
57 new cases and a further 4 deaths have been recorded in Ireland from COVID-19 with an extra two people diagnosed with the virus in Co Clare.
Ireland's death toll from COVID-19 stands at 1,608 following confirmation from the Health Protection Surveillance Centre that four more people have died.
An extra 57 cases have been recorded bringing to 24,639 the amount of individuals that have tested positively for the Coronavirus since the outbreak.
In Co Clare there has been an increase of two cases. As of Friday (May 22nd), there have been 321 confirmed cases in the county. Many of the individuals in the total figure have since recovered from the virus.
Galway 458 (+3)
Kilkenny 334 (+15)
Clare 321 (+2)
Roscommon 318 (+4)
Kerry 308 (0)
Longford 280 (0)
Laois 256 (0)
Wexford 217 (0)
Carlow 152 (+1)
Waterford 151 (+2)
Sligo 129 (0)
Leitrim 82 (0)#COVID19 Kilkenny with 27 new cases (Weds-Fri). 9/26 counties with no increase.

— Páraic McMahon (@thepmanofficial) May 24, 2020
From Friday's (May 22nd) 24,569 cases, 57% are female and 43% are male with a median age of 48 years old. 3,222 of cases have been hospitalised with 394 admitted to ICU. 7,819 cases are associated with healthcare workers.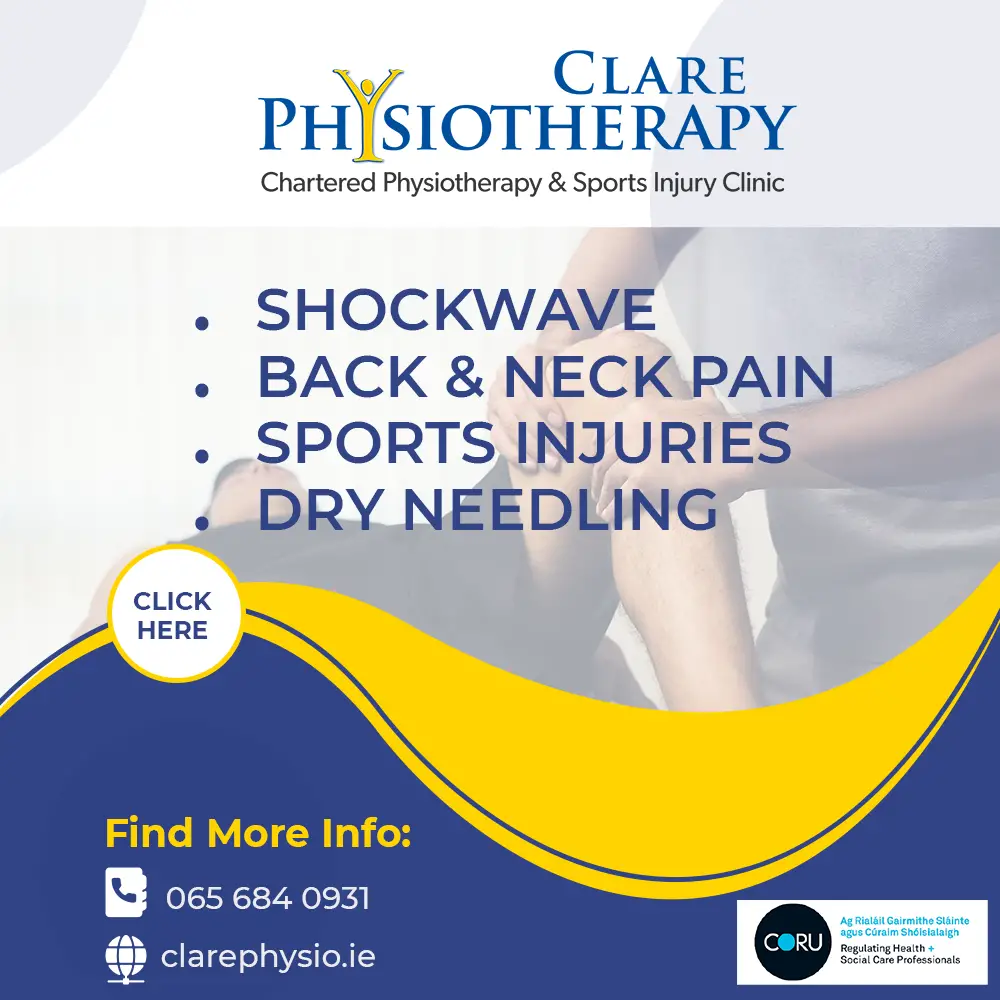 Community transmission is attributed to 59% of cases, close contact for 38% and travel abroad for 3%.
Speaking on Sunday, HSE Chief Executive Paul Reid outlined a framework is to be finalised in the coming weeks by the HSE to see how non COVID-19 related healthcare services can resume.
Reid stated that there were 900 vacant beds in hospitals across the country and flagged that there has been an increase in activity that is not related to the virus. There has been a 68% reduction in the amount of people in ICU since the peak of early April, he confirmed.
Waiting times for test results is now less than two days, Reid said. 310,000 tests have been completed and 35,000 swab tests done according to the HSE Chief Executive.