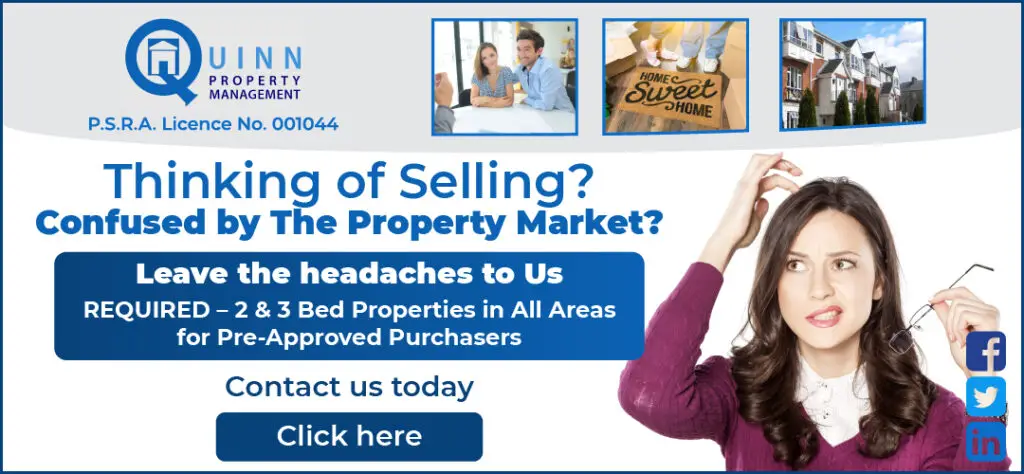 *Stephen Jordan was on course to get a goal only for the offside Mark Roche to interfere with the ball in Avenue's dominant win over Kilrush Rangers. Photograph: Natasha Barton / CDSL
SHANNON TOWN, NEWMARKET Celtic, Lifford FC and Avenue Utd all powered through to the third round of the FAI Junior Cup.
That contingent will be reduced to four following the third round with Lifford to host Avenue Utd and Newmarket Celtic welcoming Shannon Town Utd to McDonagh Memorial Park.
FAI Junior Cup Round 3:
Lifford FC vs Avenue Utd
Killarney Celtic vs Dromore Utd FC
Newmarket Celtic vs Shannon Town Utd
Newcastle West Town FC vs Kilcornan AFC
Killarney Athletic AFC vs Broadford Utd AFC
McCarthy sets the way for Shannon Town
Breska Rovers 2
Shannon Town Utd 3
Venue: Clarina
A hat-trick from centre half Fergal McCarthy saw Shannon Town Utd dump Clarina based Breska Rovers out of the FAI Junior Cup.
Steo Dolan's side are growing in strength, clearly boosted by the return of striker Jack Ryan from Aisling Annacotty and Rory Hayes' presence.
Shannon Town Utd: Shane Russell; Cody Waller, Fergal McCarty, Natty Nyakujara; Aaron Kelly, Brian Monaghan, Colin Curran TJ O'Dwyer, Jack Ryan, Charlie Morrison, Rory Hayes
Subs: Ben O'Neill, Kieran Hackett, Gavin Carrig, Fionn McInerney.
No classic but Celtic march on
Newmarket Celtic 4
Classic FC 0
Venue: McDonagh Memorial Park, Newmarket-on-Fergus
Newmarket Celtic had it all their way when accounting for Tralee side, Classic FC in wet conditions on Sunday morning.
New signings continue to make an impact for Paddy Purcell and it proved to be the case once again, aiding their progression to the third round of the national competition.
A quick brace from Darragh Leahy had Celtic 2-0 ahead within the opening twelve minutes. Aaron Rudd had a fine cross to set up his fellow Shannon man for the opener.
Leahy managed to win a penalty moments later but the subsequent effort from Eoin Hayes didn't hit the back of the net.
A Cullinan combination between Harvey and Darren came close to putting Celtic 3-0 ahead but it wasn't to be. Instead, Dean Hegarty struck their third goal from just inside the box, having come very close to scoring in the first half only to be denied by the post.
To seal the deal, Leahy rounded off the contest with his hat-trick, his first in the red and white. It came after Billy McNamara gave him a through ball leaving Darragh with only to keeper to beat and he made no mistake.
Newmarket Celtic: Shane Cusack; David O'Grady, Harvey Cullinan, Eoin Kelly, Aaron Rudd, Ian Collins, Cathal Hayes, David Lennon, Dean Hegarty, Eoin Hayes, Darragh Leahy
Subs: Billy McNamara, Darren Cullinan, Jashar Aliu, Conor McDaid, Cael Gaffney, Dermot Gannon, Ronan McCormack
Hibs bow out
Shannon Hibs A 1
Dromore Utd 2
Venue: Riverside Park, Shannon
First Division side Shannon Hibs came undone in their efforts to make the third round of the FAI Junior Cup.
James Harty's goal was not enough to see them try put their stamp in the competition.
Shannon Hibs: Damien Casey, Pa Devanney, Ciaran McKee, Stephen Tuohy, Alex Cole, Chris Dunning, Josh Lindsay, Eddie Dunne, Jack Hannah, Gary Leahy, James Harty.
Subs: Bobby O'Connell for Devanney, Dean Devanney for Dunne, Julien Woods for Hannah, Darren Lindsay for Harty.
Lifford advance after extra time
Lifford FC 2
Tralee Dynamos 1
Venue: Tom Steele Park, Ennis
Centre-half Chibby Okoye was the hero to ensure Lifford FC prevailed following extra time in the second round of the FAI Junior Cup.
Although Lifford had the bulk of possession in the opening half, it didn't show on the scoreboard with the sides tied 0-0 at the interval.
They were made sweat in the second half and fell a goal behind but were grateful to substitute Levi Nlemoha who equalised and ensured the contest would go to extra time.
It looked in extra time that there was only going to be one winner and Chibby's goal was sufficient for Adrian Walsh's charges who are now preparing for a derby with Avenue Utd in the next round.
Lifford FC: Rhys Phillips, John Maher, Chibby Okoye, Eddie Killen, Hamed Kuku, Michael Junaid, Gary McNaboe, Chuks Obadeyi, Keith Shea, Kayo Fernando, Nathan Rezende.
Subs: Levi Nlemoha for Fernando, Matthew Davenport for Shea, Jean Ganda for McNaboe, Seun Olanrewju for Obadeyi, Eoin Monaghan for Junaid.
Not enough power in Kilrush Rangers to match Avenue
Avenue Utd 9
Kilrush Rangers 0
Venue: Roslevan
Mark Roche and Elias Kunz both netted hat-tricks while Nneji Nnabuike raided for two goals as Avenue overpowered Kilrush Rangers.
James Tierney's upcoming departure to Australia left David Russell and his management team with the difficult task of finding a replacement netminder. Their search has been fruitful and has resulted in the addition of former Clare U20 goalkeeper and ex county senior football panellist and current St Joseph's Doora/Barefield keeper Tom O'Brien filling the void.
O'Brien's debut for Avenue's A side began with a clean sheet while at the other end their attack proved to be in fine form.
They went in front on three minutes after a good run and cross by Nneji Nnabuike was finished at the back post by Elias Kunz. Mark Roche made it 2-0 on 21 minutes after good work from Stephen Jordan created the chance for Roche to score. Nnabuike scored Avenue's third goal on 22 minutes with a great strike from outside the box to the top right corner of the Kilrush net.
Good play from Roche was finished by Nnabuike on 23 minutes. It was 5-0 to Avenue on 25 minutes when a cross from Cullen McCabe was finished by Kunz. Kilrush forced O'Brien into making a great save on 29 minutes. Avenue broke quickly from the back and Roche made it 6-0 to the home side.
Roche completed his hat-trick on 42 minutes after getting on the end of a great ball into the box from McCabe. Kunz completed his hat-trick on 70 minutes after good play from Gary Roche put Kunz through on goal. Gary Roche finished the scoring for Avenue on 84 minutes after getting on the end of a well delivered cross from Ben McDonough.
Avenue Utd: Tom O'Brien, Conor Hehir, Cullen McCabe, Conor Mullen, Dylan Casey, Cian McDonough, Callum Barrett, Nneji Nnabuike, Eliaz Kunz, Stephen Jordan, Mark Roche
Subs: Ben McDonough for McCabe, Kaylan O'Loughlin for Mullen, Gary Roche for Jordan, Vincent Onouha for Barrett, Michael Dinan for Nnabuike
Kilrush Rangers: Joseph Quirke, Tomer Zagas, Thomas Clair, Kirill Antonov, Norbert Kunicki, Luke Talty, Darren Burke, Jack Cleary, Danny Clancy, Trevor Clancy, Dean Neary.
Subs: Morgan Meskill, Josh Neary, Sean Madigan, Eoghan O'Shea
FAI Junior Cup Second Round:
Breska Rovers 2-3 Shannon Town A
Newmarket Celtic A 4-0 Classic FC
Shannon Hibs A 1-2 Dromore United
Lifford 2-1 Tralee Dynamos
Avenue United A 9-0 Kilrush Rangers
Maloney Garden Machinery Premier Division
Coole FC 0-4 Bridge United
Ann Romer Florist First Division:
Rhine Rovers 4-4 Moher Celtic
Shannon Olympic 3-2 Connolly Celtic
Brian Pyne Tiles Second Division
Hermitage 6-0 Corofin Harps
Brownie's Barbershop Third Division:
Fern Celtic B 0-1 Fairgreen Celtic