*Captain Eoin Cleary is congratulated following Clare's quarter-final win. Photograph: Gerard O'Neill
Honesty, passion, resilience and commitment were some of the key ingredients that saw Clare dramatically come from behind against Roscommon to secure a historic victory and reach the All-Ireland quarter final for the first time since 2016.
Allied to these components was an intense workrate along with tactical know-how and no little skill, which gave the Banner's faithful followers in Croke Park plenty to shout about in the GAA's HQ.
All these ingredients have not appeared overnight and are the result of ongoing hard work and discipline from both the Clare players and the management team. Clare were superbly conditioned for this type of fast transitioning game that they like to play and Croke Park was perfectly suited to their style of play. Credit must go here to Rob Mulcahy, their S & C coach. Colm Collins has assembled a formidable backroom and medical team who compliment each other and along with the players are a tight-knit group. Credit must also go to Clare footballing coach, Gerry McGowan who has helped to expand and evolve Clare's running and kicking game. The Sligo native has ensured that the team are attacking and defending collectively and effectively in numbers while playing to a well-defined system of play.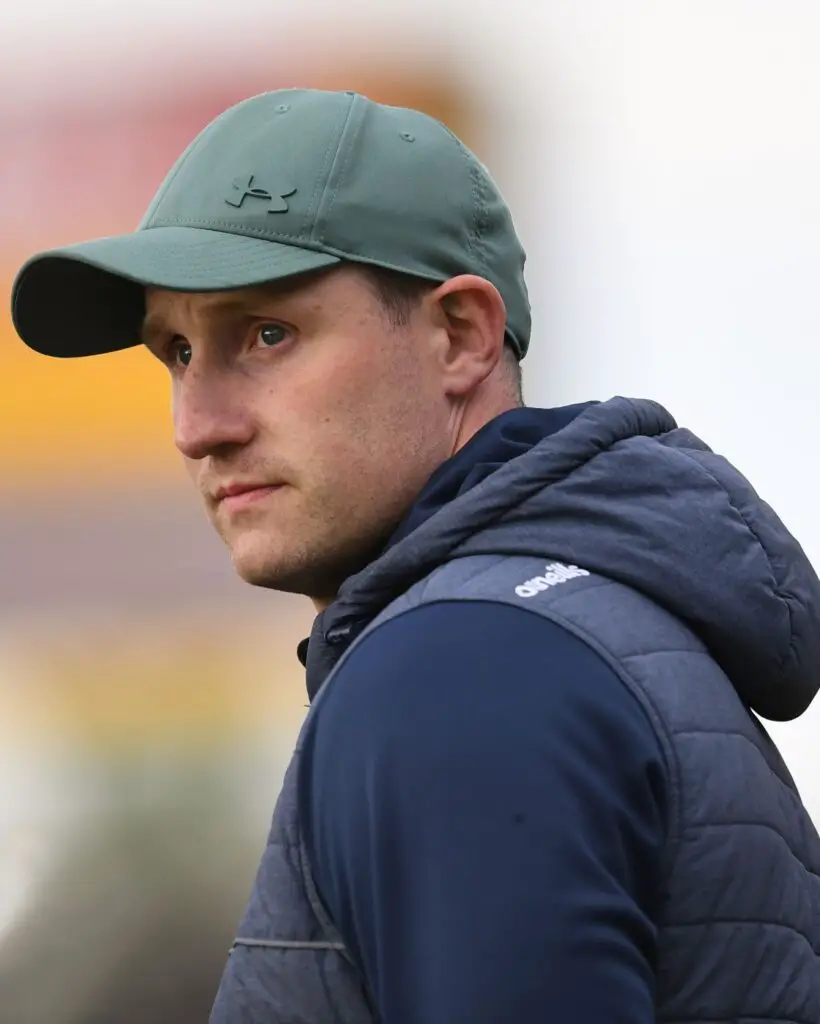 In saying this, Clare can consider themselves somewhat fortunate to win a game whereby Roscommon led by five points with only four minutes left on the clock but then again in sport and in life you make your own luck. Clare played superbly in the first half with some excellent passages of play and some exceptional scores to go in at half time with a two point lead. Clare were deservedly leading by four points leading up to half time when they appeared to take the foot off the pedal and allow Roscommon to creep back into it as the lead was reduced to two as the short whistle sounded. This continued into the second half as the Rossies pushed hard and aggressively at Clare as substitute Donie Smith and captain Ciaran Murtagh, were finding pockets of space in the Clare rearguard and hurting Clare with well taken points.
The Bannermen never panicked though as they stuck to their game plan and continued to run the ball which resulted in Roscommon fouling the incoming Clare forwards and conceding frees and a penalty which were duly dispatched by Keelan Sexton before Jamie Malone hit a delightful winner to secure a famous comeback. Roscommon had chances in the same period to snatch a win or draw but they seemed to tense up, whereas Clare kept their cool on the pitch and on the sideline as they secured a number of important short kick- outs, interceptions and possessions along with some timely substitutions.
There is no doubt that Clare's continued existence in Division 2 of the Allianz National Football League has helped this team in terms of experience and tactical awareness. Clare now have a group of players who are adaptable and tactically flexible which is a great position to be in. A good example of this can be seen as Pearse Lillis dropped from the wing-forward position to the midfield area to pick up the deep lying Roscommon centre forward and link man, Enda Smith. This move allowed Ciaran Russell to become the extra player or plus-one in the Clare defence which he used to good effect as he also got forward to deliver a super ball to Keelan Sexton for Clare's first half goal.
Clare will tweak their system again for their next outing ensuring that they play to their strengths while also trying to contain the opposition as much as possible. Shooting efficiency, positive and negative turnovers and kickout strategies will be the buzzwords at training this week.
These new breed of Clare footballers as well as getting expert tuition at inter-county level are also the product of good coaching with their clubs and of playing to a high standard of football at third -level. They are confident, motivated, ambitious and want to improve themselves as footballers.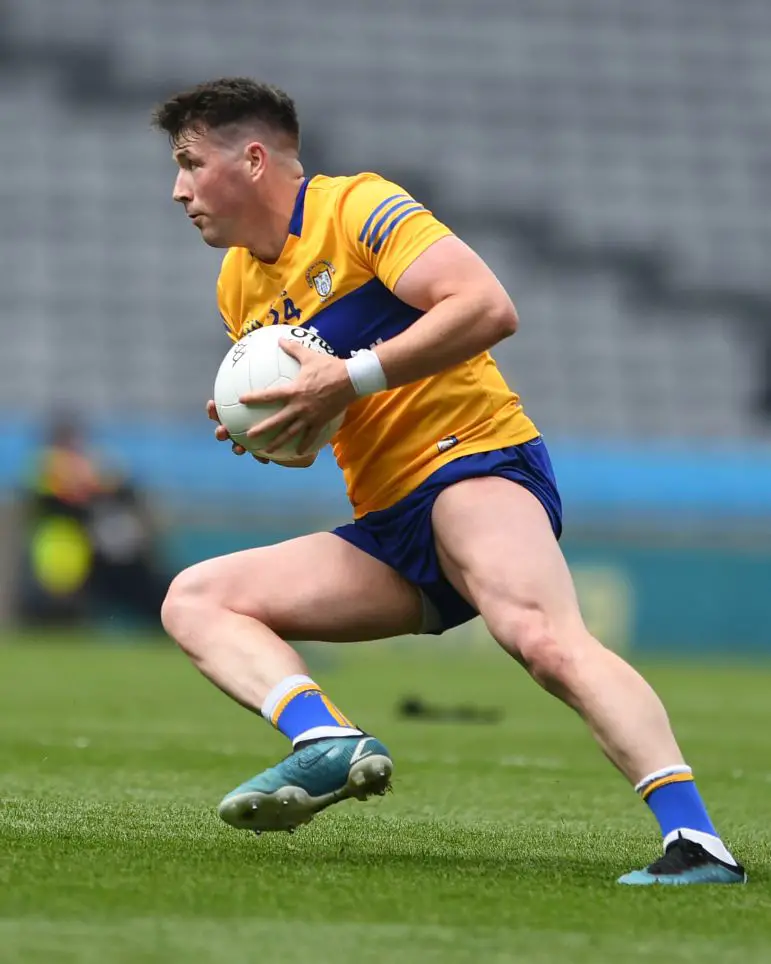 A good example of this would be Keelan Sexton. Keelan is a former University of Limerick Sigerson captain and was one of the stars of the show in Croke Park. This was probably one of his most mature and impressive performances in a Clare jersey and one in which he can build on into the future. His movement for the first Clare goal was impeccable as his cut- back run deceived the Roscommon full-back who was over-committed in the tackle while Sexton showed great strength and assurance on the ball to finish to the back of the net with his left leg despite being under severe Roscommon pressure. His free-kick from 50 metres along with his calmly taken penalty were equally impressive and were of no great surprise to Kilmurry Ibrickane and Clare supporters who have seen his talent in the club scene over the last number of years.
Emmet McMahon is another player to have benefited from an extended run in UL's Sigerson Cup run to the final this year and is moving better in the Clare half forward line with each passing game. Clare's victory was all the more impressive considering Roscommon are selecting from a cohort of players who have contested and won Connacht senior titles as well as appearing in a number of underage All-Ireland finals.
The qualifier system has been a blessing for Clare football and has helped the county to free itself from the provincial chains of the Munster championship and straight knock-out system which has been dominated by Kerry in particular. For that reason alone, Clare supporters were more than happy to take on any of the other three opponents in the opposite bowl when the draw took place live on RTÉ Radio 1.
Ulster champions Derry were the opponents who were drawn out of the bowl and it is a novel pairing for both supporters and players alike. Clare have momentum and no real baggage going into this match, against a well-coached outfit but they will feel that they have more than a fighting chance against the Oak Leaf county. Derry will get a lot of numbers behind the ball if the build up play is slow and Clare will need to be patient at times but also get the balance right between keeping possession while trying to probe and penetrate the Derry rearguard, getting the ball to the Banner scoring threats and late strike runners on a regular basis.
Both sides met in this year's National League and although Clare were a beaten docket early in the second half with the concession of two quick fire goals. Clare though were not outclassed on the day. In the league fixture, Derry put a very aggressive press on the Clare kick-out, as net-minder Odhran Lynch came out of the Derry goal to push up to the Clare 65 metre line as they stole a number of attempted short kick-outs to punish Clare accordingly.
How Clare and Tristan O 'Callaghan deal with this expected high press the next day will have a big bearing on the eventual outcome. Derry has a number of key players in their team that will need to be closely watched. Gareth McKinless and the Derry half back line love to push up the field as does full back Brendan Rodgers whenever the opportunity arises. Clare will need to pin these players back and not allow them space and time to link the play into their forward line.
Big Conor Glass from the Glen club has been a revelation for his club and his county since he returned home after a stint with Aussie rules club, Hawthorns after four and a half years in Australia. It is no coincidence that Derry and the Glen are on the rise since his return and his battle with Cathal O'Connor out around the middle of the field should be worth the admission price alone. Up front Shane McGuigan is a class act if he is given space and time as he rotates between full and centre- forward. Clare will be hoping that Cillian Brennan is fit again for this encounter as his towering presence will give added confidence to his goalkeeper on the high ball and help release one or two players to other positions who otherwise would have to play in the full back line. Benny Heron is another clever Derry forward who is very good at getting in behind defences and has a keen eye for goal.
Derry will be massive favourites going into this game and expectations may very well weigh heavily on them while Clare will ask plenty of questions of them in Croke Park. The Derry faithful will expect to win this game pulling up and possibly have one eye on a possible All-Ireland final appearance with the way the draw has panned out. The Ulster champions like to play the game on their own terms and they have only conceded one goal in this year's championship while scoring plenty of goals themselves in their victories over Tyrone, Monaghan and Donegal.
Clare will need to start well and the Clare forwards in particular will know that if they click again the next day and deliver a performance for a full seventy minutes at a high tempo then anything is possible. Goals for either team will energise the troops and their support base. Clare will not be able to take the foot off the pedal here and expect to stay in the game as Derry are a superior, more ruthless and tactically aware team than Roscommon were. Derry though are also unproven in many ways at this level and it was not so long ago that they were languishing in Division 4 of the NFL and that will give this talented bunch of Clare players plenty of hope.
Rory Gallagher like Colm Collins in Clare, has done a tremendous job in unifying these Derry players together and getting the best out of the Slaughtneil contigent, one of whom Chrissie McKaigue will probably take up the man-marking duties on Keelan Sexton. Clare's effective use of their substitution bench as in their last two championship will also be a telling factor in the end result.
We know that Clare will give everything on the day and that Clare support will travel in numbers to Dublin for this quarter final encounter. These players continue to consistently perform regardless of the opposition and to give their all for each other, their management team and their supporters alike. Clare footballers sporting ambitions are still alive and kicking as they continue to dare to dream big and why wouldn't they.