LOCAL SMEs are capitalising on Ireland's €16bn annual online spend, according to research by IE Domain Registry, with consumers admitting to finding Irish SMEs more reliable than international retailers.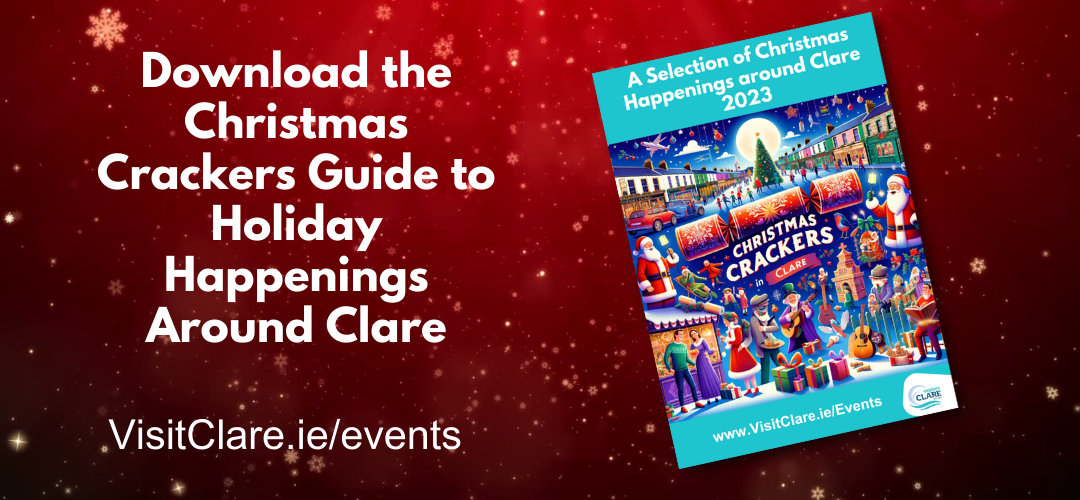 The research which was conducted in partnership with Digital Business Ireland, concludes that the advent of the Covid-19 crisis has sparked a swing in online retail sales away from international retailers, to Irish SMEs.
According to the research, Irish consumers estimate that they have done most of their online shopping with Irish SMEs (53%) versus international retailers (47%). This represents a reversal of trends pre-Covid which showed 52% for international purchases compared to 48% Irish. These findings were presented despite IE Domain Registry noting that only 25% of all SMEs sell online.
County Clare businesses which have experienced a noted increase in online sales this year have spoken to The Clare Echo in recent weeks as part of our Click For Clare initiative, supported by Local Enterprise Office Clare.
Discussing the upsurge in online sales, many spoke of recently availing of the LEO Clare's Trading Online Voucher which supports small businesses in setting up an e-commerce website. Patricia Farrell of Wilde Irish Chocolates, based in Tuamgraney, estimated that while her retail offering has suffered significantly this year, she has seen a 500 per cent increase in online sales. Airmid in North Clare say their online sales increased by 80 per cent.
This sentiment was echoed by Ciara Lynch of Brass Boutique in Ennis, who noticed a "massive boost" in online visitors during Level 5 restrictions. Meanwhile Julie Neylon of Wild Atlantic Living in Kilrush last week revealed that she was able to increase her staff base this year due to her newly-launched website, despite being forced to close the doors to her opticians business earlier this year during lockdown.
Among consumers who have done most of their online shopping with Irish SMEs since the Covid-19 crisis, 67% say they have done so out of a sense of solidarity and a need to support Irish businesses. Some 48% said Irish SMEs are more reliable than international retailers while 41% said they are more trustworthy.
Among SMEs with an online store, 88% said they had noticed a change in their volume of sales since the Covid-19 crisis with 77% saying this has been a positive change.
It comes as Two in five people stay they began shopping online for the first time at the start of the pandemic. The five most popular online purchases are clothing, food for take-out and delivery, footwear, consumer electronics and home entertainment.
According to data from the Central Statistics Office, online sales as a share of retail spend dropped from a high of 15.3% in April when retail shops were allowed to reopen, to 4.3% in September.