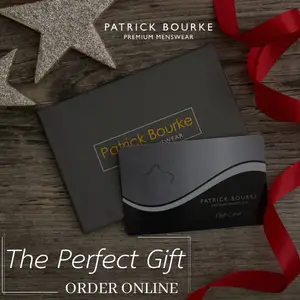 A number of events connected to Clare Athletics have been postponed in light of the current Covid-19 pandemic.
Tuesday's scheduled County Board meeting has been called off along with the Awards Night which were fixed to be held on April 18th.
The County Four Mile Road Championship which was due to take place on April 4th is no longer going ahead as planned.
Refixed dates will be announced in due course. Confirmation of the deferrals were announced on Sunday evening.
Earlier, this month award winners were unveiled.
U/8 Girls Ayda Ryan (St Cronan's)
U/8 Boys Rian Robertson (St John's)
U/8 Boys Jacob Reid (Ennis Track)
U/9 Girls Ava O Boyle (Marian)
U/9 Boys Seadna Ryan (St Cronan's)
U/10 Girls Clodagh O'Hagan (Tulla)
U/10 Boys Daithí Ryan (St Cronan's)
U/11 Girls Faye Mannion (Ennis Track)
U/11 Boys Tadhg Hassett (St Cronan's)
U/12 Girls Clara Keogh (St John's)
U/12 Boys Finn Duignan (St Cronan's)
U/13 Girls Gemma Galvin (St Mary's)
U/13 Boys Ben O'Halloran (Ennis Track)
U/14 Girls Holly O'Boyle (Marian)
U/14 Boys Daire Culligan (Fergus)
U/15 Girls Louise O'Mahony (B.M.O.H)
U/15 Boys Kieran Doyle (St Cronan's)
U/16 Girls Neasa Ni Áiniféin (Ennis Track)
U/16 Boys Cian O'Boyle (Marian)
U/17 Girls Jessica Jagielska (Ennis Track)
U/17 Boys Luke Griffin (Fergus)
U/18 Girls Niamh Conlon (West Clare sports and fitness)
U/18 Boys Daniel Greene (St John's)
U/19 Girls Kate Murphy (Marian)
U/19 Boys Gabriel Kehinde (Ennis Track)
Jnr Ladies Laura Greene (St John's)
Jnr Men Jamie Kelly (Ennis Track)
Snr Ladies Aisling Kelly (St John's)
Snr Men Rory Chesser (Ennis Track)
Masters Ladies Ann Marie Connellan (Ennis Track)
Masters Men Martin Fitzpatrick (St Mary's)
Merit Ava Rochford (Ennis Track)
Merit Jo Keane (Ennis Track)
Merit Rita Kierce (St Mary's)
Merit Marian O Loughlin (Ennis Track)
Merit Leanne Healy (Marian)
Merit Dean Casey (Ennis Track)
Merit Damien Landers (Ennis Track)
Merit Tracy Guilfoyle (Kilnaboy)
Merit John Leahy (Kib Nth Clare)
Merit John Power (Ennis Track)
Merit Mark Hanrahan (Ennis Track)
Merit Larry Arthur (Derg)
Merit Donal Devane (Ennis Track)
Merit Michelle O'Mahony (Kib Nth Clare)
Merit David Courtney (Ennis Track)
Merit Cathal Crosbie (Ennis Track)
Merit Darragh Miniter (Nenagh and Clare)