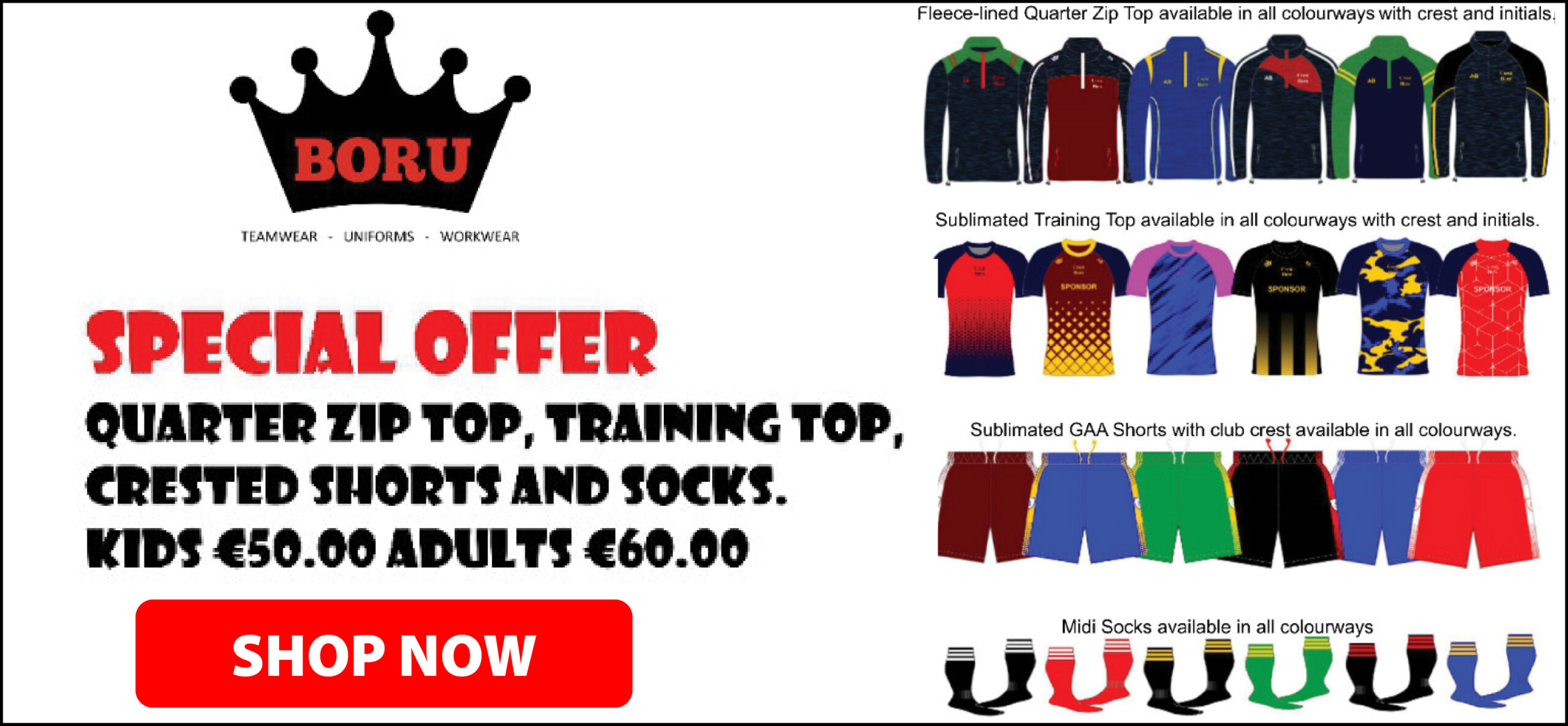 *Ciara Grogan is confident Clare will build on their 2020 progress. Photograph: Caroline O'Keeffe
They've only returned to collective training but there is already an evident ambition rippling among the Clare senior camogie panel, defender Ciara Grogan maintained.
Last year saw Clare reach the All-Ireland quarter-finals for the first time since 2014 while an impressive league win over eventual All-Ireland champions Kilkenny in Nowlan Park stood out as the highlight of the camogie year in the Banner County. Although they lost to Waterford, Clare defeated Offaly and were on course to reach the knockout stages of the League until the competition was scrapped due to COVID-19.
Speaking to The Clare Echo, corner back Ciara Grogan outlined that the progress has fuelled momentum in their squad. "I feel like we're such an ambitious group and management, we want to build on last year, although we had a break from each other we've always been doing constant Zoom talks and training together online. I do think that momentum has been brought into this year and I think it will be brought to our first League game with Galway, I am very confident that we will build on last year".
Neighbours Galway and Limerick have been paired alongside Clare in the Littlewoods Ireland National Camogie League beginning their campaign away to the Tribeswoman on May 15th. "I do think they will be very tough matches, we played them last year and the year before so we know what they're like but again we're going to focus on ourselves for the next four weeks".
Ordinarily there is a sense of dread for the first collective session of a year with the thoughts of tough pre-season training looming overhead. That was not the case when Clare's camogie side resumed training at Fr McNamara Park on Monday evening. "Doing those sessions on your own are really difficult and you don't have the girls around you motivating you or to bounce off. People are looking forward to being around each other and to get motivation off them," Ciara said.
"It is actually mad when you think about it that we haven't seen each other for months. Usually you only have a two month break during November and December, seeing them and going back tonight will be actually brilliant and I can't wait to see everybody. We might be sick of each other after this week but it will be good to get back to them," the Clooney native added.
A Maths and PE teacher at St Joseph's Secondary School in Tulla, Ciara equated in-school learning in the classroom with that of collective training sessions. "I don't think you can beat having the children in front of you and teaching them there rather than online, a lot of students would prefer to be with their friends in school and going from class to class, I think it is brilliant that everybody got back after Easter".
Club Clare's importance in providing financial support to the panel was stressed by the UL graduate. "It is so important for us to have funding to compete at the highest level, it is a brilliant initiative because at the moment it is so difficult to fundraise in the current circumstances, it is great to see there has been so much raised, we've over €100,000 raised, to have that shared between eleven squads is absolutely brilliant".
During her time at UL, Ciara won four Ashbourne Cup titles and witnessed the benefits first-hand of adequate resources. "We were very much on par with the higher level men's and ladies footballers but you would be looking at other people's county teams saying they are getting this but we are also getting bits, I don't like pitting against other county teams because we have been given a lot of resources and a lot of time has been put into that by the County Board and our management, obviously the more we fundraise the better it is and I think it is brilliant that we're doing Club Clare. All the people supporting Club Clare are supporting men and women but they are also supporting all codes, underage and senior, you're supporting a lot".