*Ollie Hester, Racing Manager, presents the winning trophy to David Ryan, who accepts on behalf of the Buttsys-Buskos-Syndicate Ballycasey, after Buttsys Blackie won The Finals Night Novice 350 Final at the Galway Greyhound Stadium. Also in photo are, Ryan Hodge and Eoin Collins.
Of the ten race programme at Galway Greyhound Stadium on Saturday, there were eight stakes finals on the card with three Clare winners among them.
Having impressed in his semi-final the Buttsys Buckos Syndicate of Ballycasey Shannon ran out a most authoritative six and a quarter length winner of this Novice Stake Final. Away well enough in company with Orbsen Quest and Pinnacle Rio the Gerry Holian handled greyhound really lengthened his stride on the run towards the opening bend rounding which he led Pinnacle Rio by two lengths. Railing well, Buttsys Blackie powered clear off the home turn to record a most impressive win.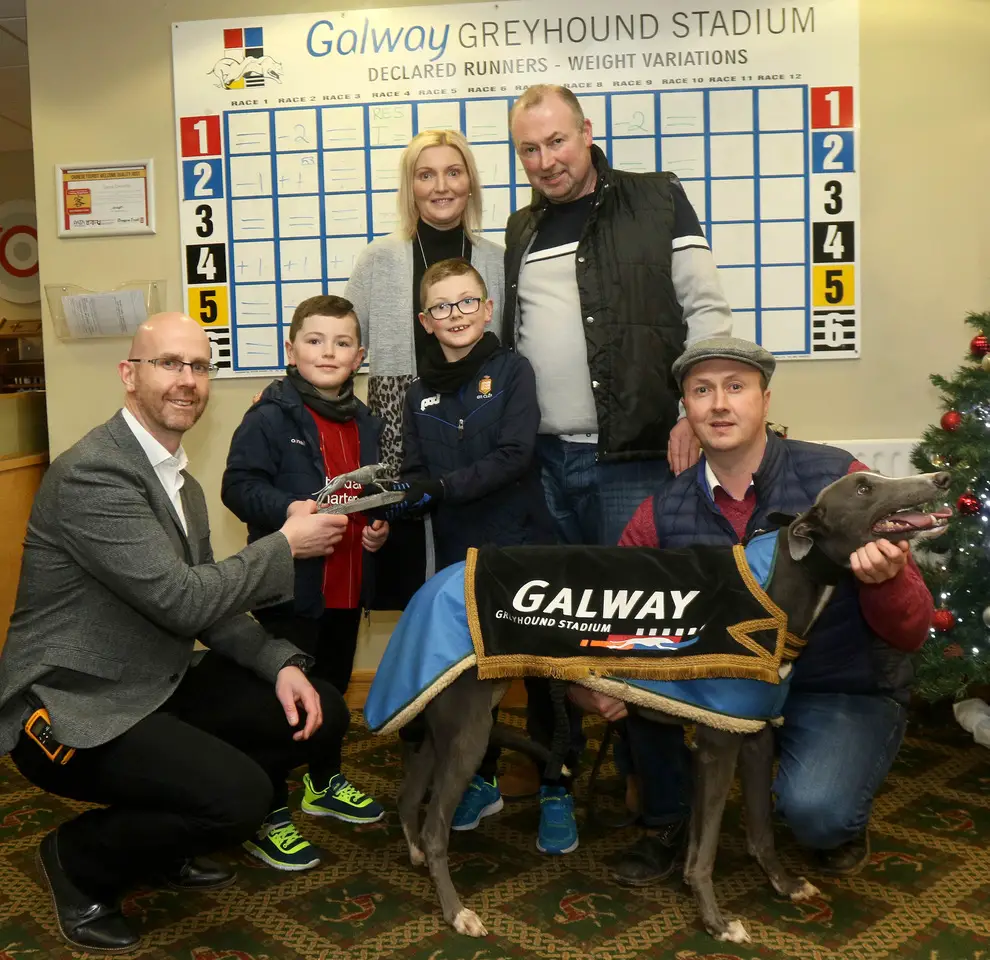 Coming in as a reserve in trap six for the final of the December Unraced 525 Stake, the Noel Hehir of Inagh owned Ivyhill Skyhigh took full advantage of the opportunity as he proved two and a half lengths too good for Cozzys Gem at the line in 29.27. Breaking well Ivyhill Skyhigh gradually made his way across to the rails on the run to the opening bend and tracking well around the turn he led Cozzys Gem by over a length entering the back straight. By the halfway mark the lead had more than doubled as Cozzys Gem continued to give chase but Ivyhill Skyhigh was in total control turning for home for an authoritative success.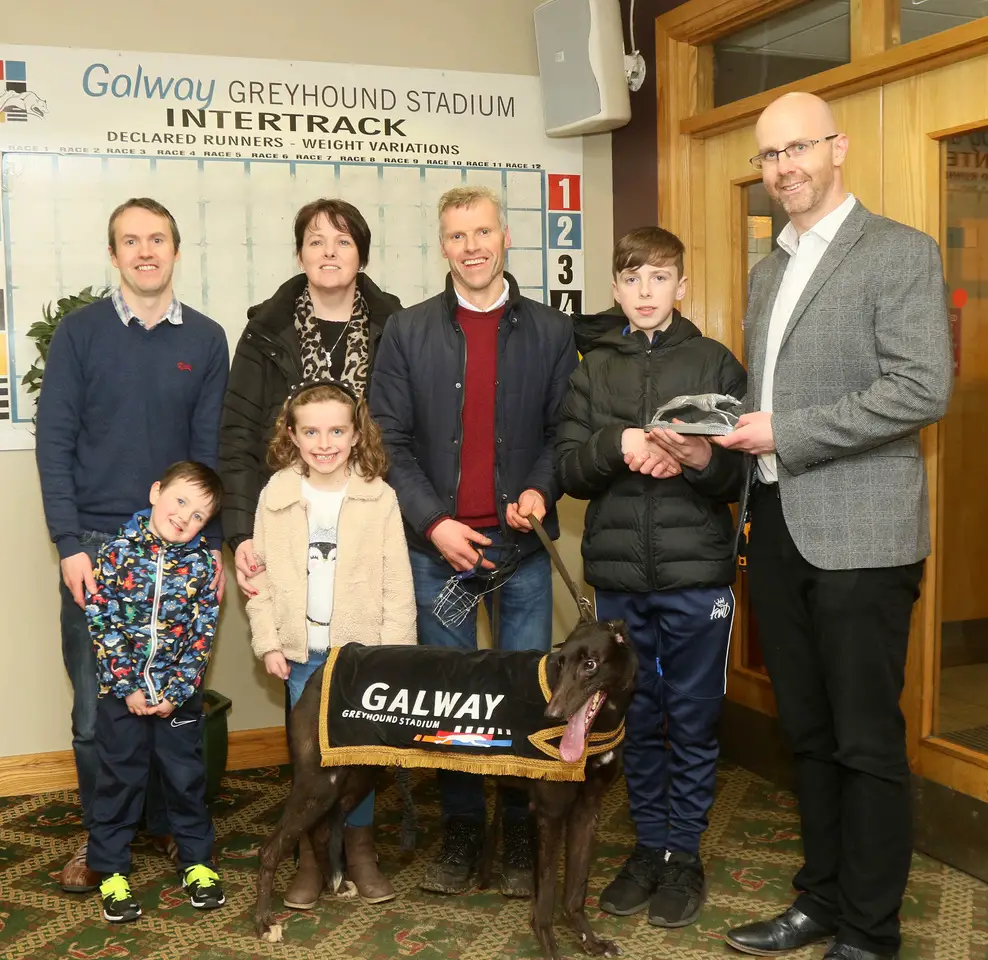 Going to traps for the final of the S5 Stake, the Master Micheal Browne of Cree owned Burnpark Floyd's career record stood at four wins from four starts and he duly made it five from five with a classy two and three quarter length success over Shragh Jet in 19.37. Headed early on by Kilbannon Wolf, Burnpark Floyd quickly found top gear racing towards the opening bend in company with Shragh Jet on his outer. At the bend though Burnpark Floyd tracked well and began to turn the screw on his rival as he kicked clear around the home bend to secure top spot.