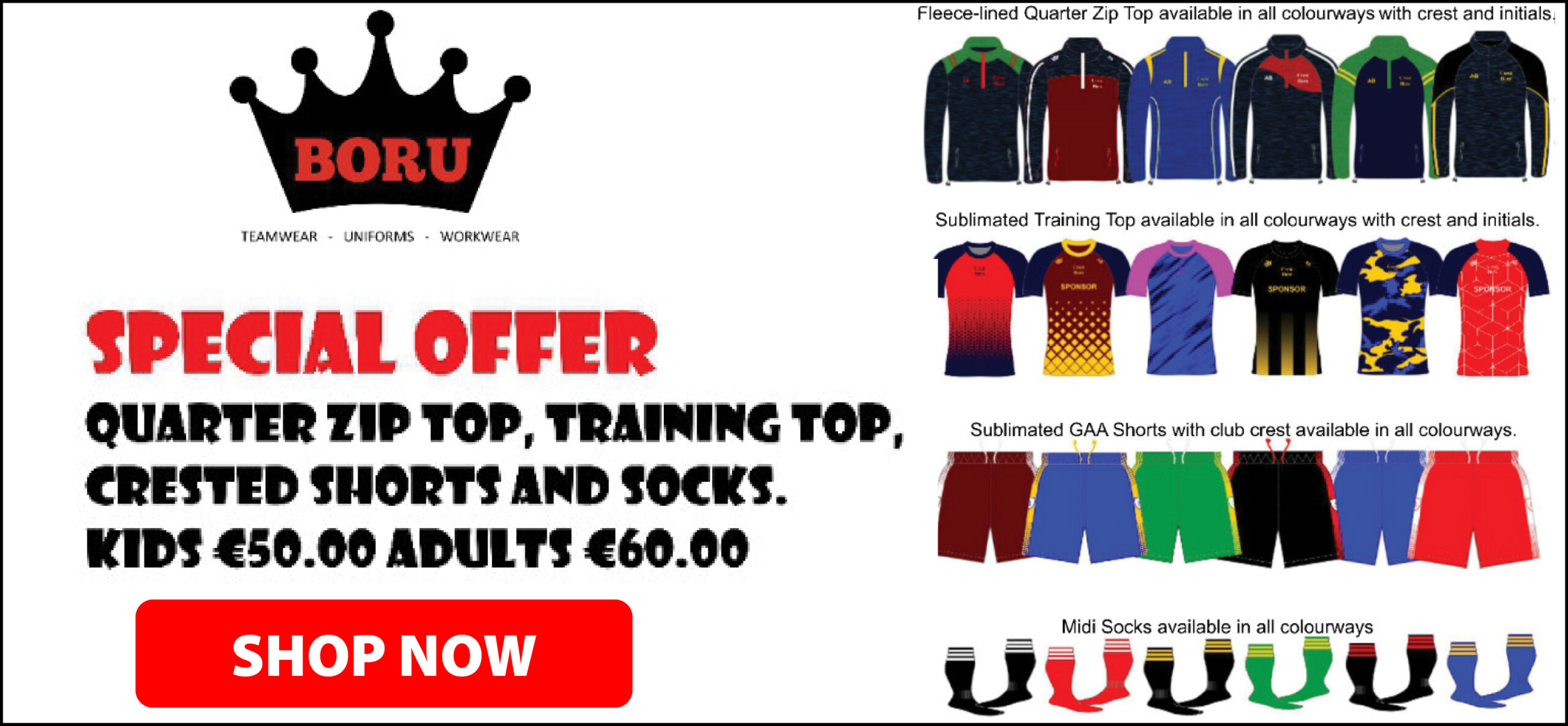 Christmas lights will be officially switched on in Ennis this Friday marking the countdown to the festive season.
Santa Claus and Mayor of Ennis, Cllr Johnny Flynn (FG) will switch on the lights kicking off the Christmas in Ennis programme from 5pm. Cllr Flynn will be joined by two senior infant pupils from the Holy Family Junior School who will showcase their creativity along with winners of an art competition ran by the Ennis Municipal District.
Clare FM's breakfast presenter Colum McGrath will act as MC for the evening with Kilmihil's Eimear Considine from the Irish women's rugby team the special guest. The lights will be switched on at 6pm with children's entertainment, carol singing, face-painting and more taking place from an hour beforehand. The Lions Club of Ennis will launch their remembrance tree initiative in aid of Cahercalla Hospice at 5:25pm.
To facilitate the event, road closure will be in place on O'Connell St and at O'Connell Square from 3 to 8pm.
Music in the Market runs from 2 till 6pm on Saturday bringing together talented local groups, bands and choirs. Concurrently, face-painting, gingerbread decorating and Christmas decoration upcycling workshops will be in the Market.
All weekend from Friday 6th December to Sunday 8th December, drive in movies will be coming to the Mart car park on the Quin Rd. Films such as Home Alone and Elf will be screened with the sound coming through car stereos. Tickets can be booked now at www.retrodrivein.ie/ennis. Glór has been thronged in recent years whenever The Speks have come to town and they'll be back with Christmas themed nursery rhymes and sing-along songs at 2pm on Saturday 7th December.
Abbey St car park will be home to the Ennis Christmas Village and that will be open from December 13th to 15th. It will have crafts, food, a large carousel and Santa's Grotto. From Friday December 20th to Sunday December 22nd, the Christmas Express Train will be operating through the county town at a fare of €2 all of which goes to local charities.
Fresh from releasing his first book, Launching Clare FM, Ger Sweeney will be returning to the airwaves on December 14th with Christmas Street Radio and he'll be broadcasting daily from Ennis Market across the streets of the town until Christmas Eve.
Beginning this Friday, there will be free parking in public car parks every Thursday, Friday and Saturday from 2pm and this is in place until Sunday 5th January 2020. Additional car parking will be provided at the Cloister Car Park owned by Clare GAA for the same duration, the old Ennis Town Council buildings in Drumbiggle will be available for parking on Saturdays and Sundays throughout December.
Hosted by Clare County Council with support from Ennis Chamber, planning on the Christmas in Ennis programme began in March. The Irish International Christmas Tree Throwing Championships bring an end to the programme on Sunday 5th January 2020 at Tim Smyth Park.
Mayor of Ennis, Cllr Flynn noted, "Ennis, as the county town, has something for everyone this Christmas". When such plans were unveiled to elected members of the Ennis Municipal District recently, Cllr Mark Nestor (FF) commented, "A very clear message needs to be sent out. We in Ennis are taking on Limerick and Galway this Christmas with everything that is on offer".