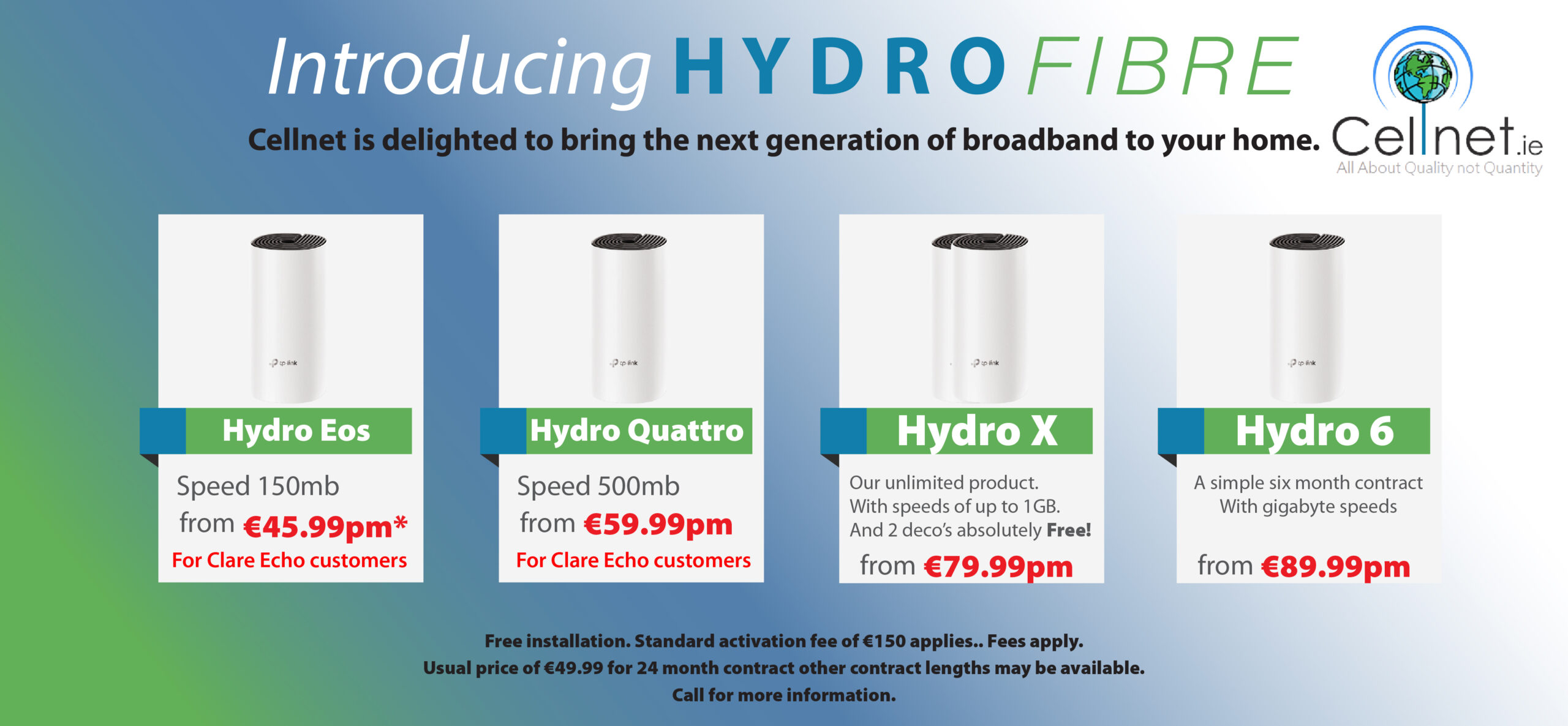 *Main image by John Mangan
WHEN you walk into Taylor's Bar in Ennis, on most winter nights a few things can be taken for granted, writes Stuart Holly. You'll walk underneath a 'fáilte' sign at the front door before being warmly greeted by a blazing open fire to your right and the face of a Taylor to your left. You'll be served a perfect pint of the stout or a generous, goblet-sized glass of premium G&T with all the bells and whistles – just some of the hallmarks that have made Taylor's a cosy, welcoming, family-run pub.
With Taylor's preparing to celebrate five years in business, The Clare Echo sits down with proprietors Susan and Patrick to reflect on their whirlwind introduction to the world of public houses because – amazingly – neither had a background in the industry.
Taking turns to speak while recounting the five-year history, the Taylors tell me that the Clooney-Quin hurlers were in celebrating last night after their exploits on the hurling pitch. That Clooney-Quin connection has been a strong presence at Taylor's since opening its doors. Numbered among the ranks of the GAA team is their son Ryan, an intercounty hurler who currently also works in the family business. He's one of the five Taylor children you're likely to see behind the bar, alongside Mark, Jane, Kate and Ella, ranging in age from 26 down to 15, while four part-time staff are also employed.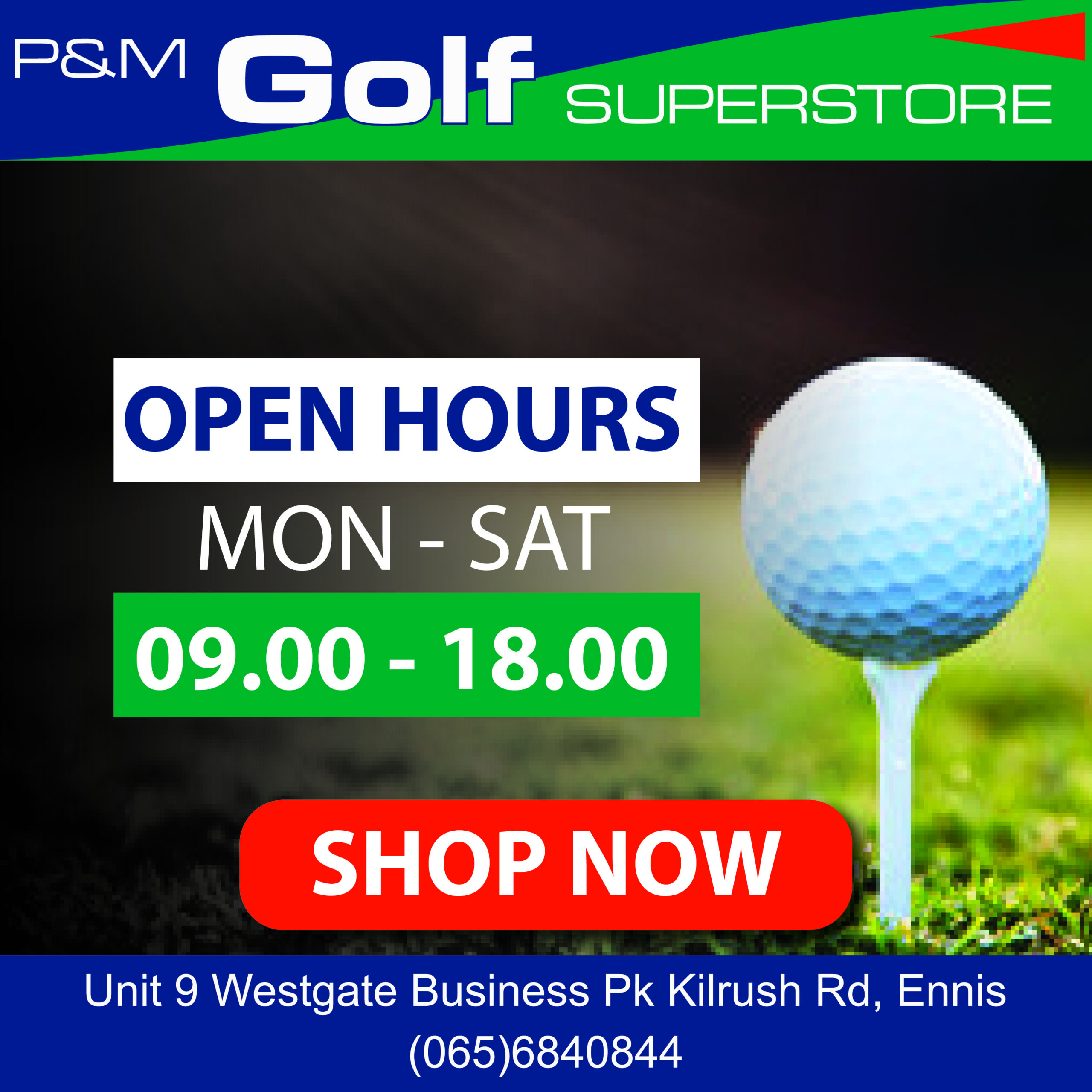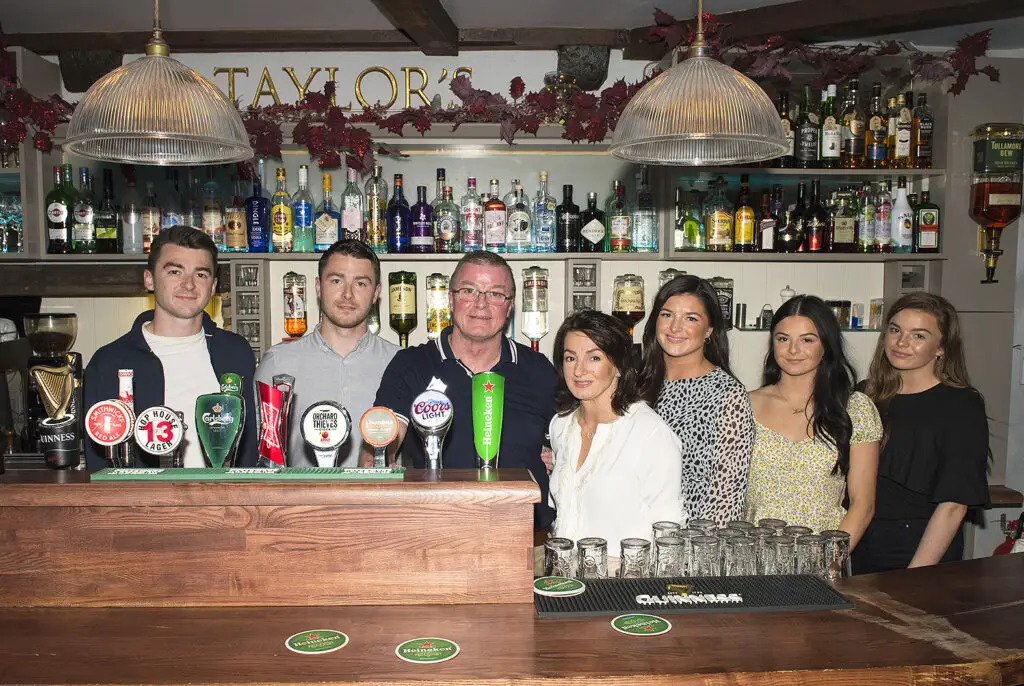 "All of them, even Ella – as it's a family-run bar – has worked here on occasions and helped us out with the recycling, clearing tables and she loves it. They've all done their time here and are still helping us which is great," begins Susan. "We try always to have a Taylor here. Except on Sunday evening, we all have dinner together."
While Patrick admits that sometimes over the breakfast table there can be groans at mention of the bar, Susan says, "You'd be bumping off each other behind that bar, it's so small, but we do love it."
Today, the Taylors laugh when recounting their success story as publicans. Whether they knew it or not, the seed of an idea to run a bar formed when Susan and Patrick were regulars at what was then The Usual Place.
Patrick goes on, "When we opened, we had no idea what it would entail. Briefly I worked in a bar in Australia 30 years ago for six months, so it was a bit daunting. This used to be our local when Mary and Aidan Galvin had the Usual Place and we had fond memories here."
As chance would have it years later, the premises came to the market. "We wanted to start a business together and it seemed to tick all the boxes so we just went for it." With the help of Donagh Vaughan of The Grove and readily available advice from Charlie O'Meara, formerly of The Usual Place, they were on their way. "We got the keys at Christmas 2014 and after a two-month refurbishment, we opened in March," says Susan.
It was that lack of experience which Patrick believes was a blessing in disguise. While Susan had a business background having owned a beauty salon at Merchant's Square, they were entering new territory. Patrick assesses, "Because we weren't in the trade before, we came with fresh ideas." This included being a trend-setter for serving gin in style – big glasses, filtered ice, 22 gin options – and setting themselves out as a 'talking bar'. Patrick adds, "If people are going to pay top money for a premium gin, it should be served nicely in a comfortable setting."
Following a successful opening year, Taylor's were happy to benefit from two bumper summers as the Fleadh brought with it thousands of pub-goers to Ennis. "The real eye-opener for us, the following year, was the home hurling games. It carried on the Fleadh fever."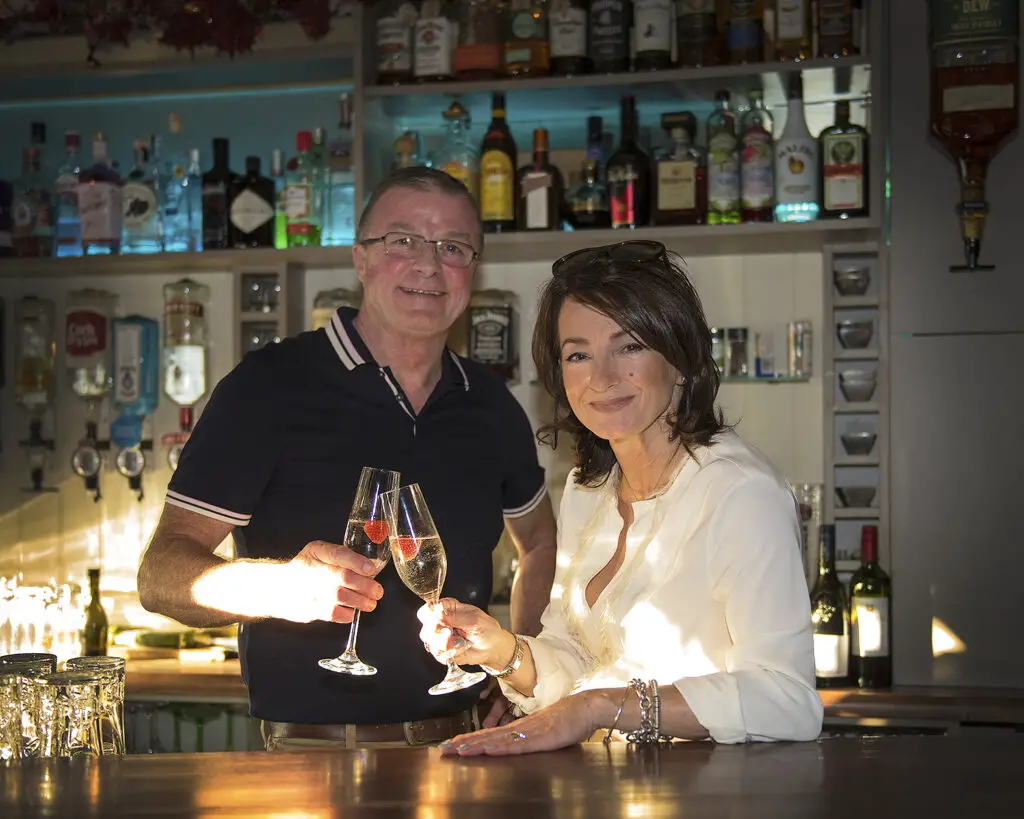 As they approach five years in business, Patrick jokes that in his hips it feels like 10 years. "It's hard work physically but it's very rewarding, with the amount of people we meet. It's also a huge education for our kids, to work in Taylor's Pub." Susan adds, "We've a lovely customer base, it's such a mix of all ages, people come in and always seem to meet someone they know which creates a fantastic atmosphere."
While success has come the way of the Taylors, the risk they took can't be underestimated in establishing the business when they did. Drinking trends have changed in recent years and more than 80 pubs have closed in Clare over the last 15 years. The area they moved into, at the time, wasn't the hive of activity it once was when pubs like the Porter Stall, Henry Js and Grace McCarthys were in their Celtic Tiger pomp.
But Susan insists, "No, that didn't come into [our minds] at all. No-one can deter you if you're determined enough, you make it work and work hard enough; you create the right product that people are looking for." Patrick continues, "The Market, we felt, was ready for a new business and I think we've helped to contribute to the area. Other businesses have opened there in the intervening years and that has also helped – I would love to see more businesses open here."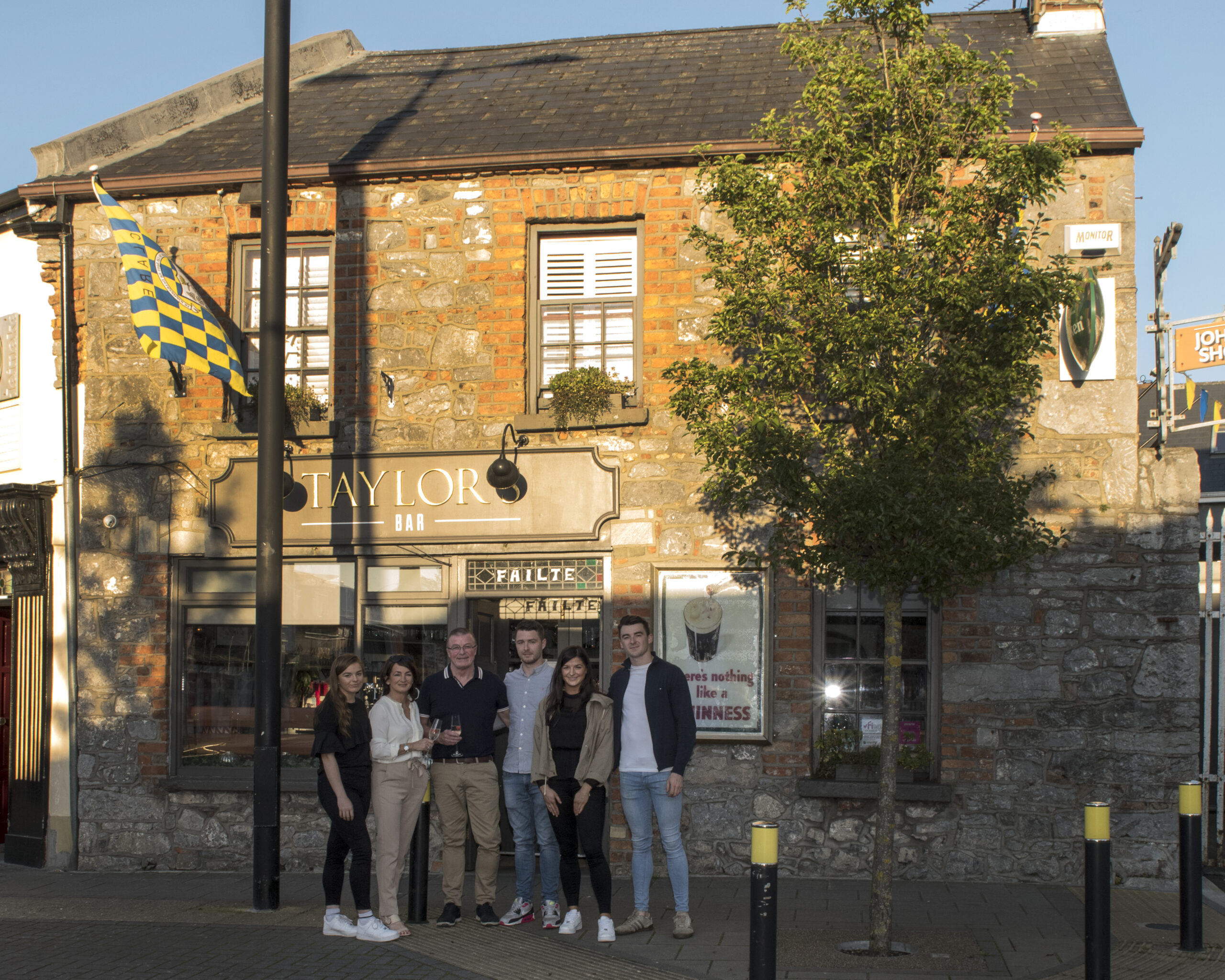 Susan, who Patrick admits is the real boss of Taylor's Pub, adds that they are very proud of what they've achieved to this point. Patrick says, "You would stand outside and look over at the bar and say, 'did we really do it?'"
Susan adds, "We're delighted. It's like when I opened my beauty salon, you have to take a chance on yourself and not be afraid to try."
Patrick says that "quality of product" is what defines Taylor's Bar. "It was absolutely number one when we came in." Susan continues, "And my thing was cosy, girly touches, candles, cushions, and nice glasses."
Thanking those who have socialised in their establishment over the years, and continue to do so, Patrick adds, "It doesn't matter how hard we work or what we've done, we wouldn't be here but for our loyal customers."