*Deirdre Chaplin. Photograph: Gerard O'Neill
NEW ADDITIONS were made to the Executive of Clare GAA, committees for isolated players and public relations were rubber stamped while detail on dates for the club championships and criticism of tickets distribution were voiced at the June meeting of the County Board.
Two new members on Clare GAA executive:
Cratloe's Deirdere Chaplin and Sean Chambers from Cooraclare were unanimously elected to the positions of assistant secretary and assistant treasurer respectively at the June meeting of Clare GAA on Tuesday night.
Chambers was the only nominee for the assistant treasurer's post, vacant since the resignation of Éire Óg's Tony Brohan back in April.
Stating that he was honoured to be appointed, Chambers said he hoped his experience from having served in a number of committees at county, Provincial and national levels will bring "a positive betterment to CLG an Chlair".
Deirdre Chaplin succeeds Anne Hayes who resigned last month when elected to the vacant position of PRO. Deirdre, the current secretary of Cratloe GAA, is the daughter of Jack Chaplin who was the county board chairman last year.
Corofin's Ambrose Heagney was also nominated for the position but board chairman Kieran Keating told Tuesday's meeting that "Ambrose has decided not to contest the position".
Club championships:
The race for the various Clare club championships will begin two weeks after the championship campaign for the senior inter county footballers and hurlers ends this week's board meeting was told.
Should either or both Clare senior teams reach the respective All-Ireland finals, the club championship will commence on August weekend (July 30/31 and August 1).
Should neither reach the All-Ireland finals, the club competition will begin on the weekend of July 23/24.
Whenever the competitions start, hurling will be first because there are groups of 5 in both the senior and intermediate championships.
The original Masters plan provided for two consecutive rounds of hurling and the committee has suggested that "this should be retained to provide an even finish to both championships".
Meanwhile the format agreed remains in place despite confirmation of the withdrawal of the Western Gaels amalgamation. Three teams will qualify from this group which included two seeded teams from last year's semi-finals for the play offs.
50 active referees:
There are fifty active referees in Clare GAA, the county's referee's administrator Seanie McMahon told the June board meeting. "Eight are dual referees, there are 24 hurling and 18 football referees", the Newmarket-on-Fergus clubman told the meeting and added that he had got commitment from a number of people to provide support. I have met with fifteen who are interested in helping".
He went on to tell the meeting that there "were very positive reports on Clare referees Chris Maguire (Munster U-21 football final), Niall Quinn (Munster minor football final) and Niall Malone (Munster u-21 hurling final). He added that Rory McGann is part of the national referees panel while Jarlath Donnellan and Joe Mullins are on the Provincial panel"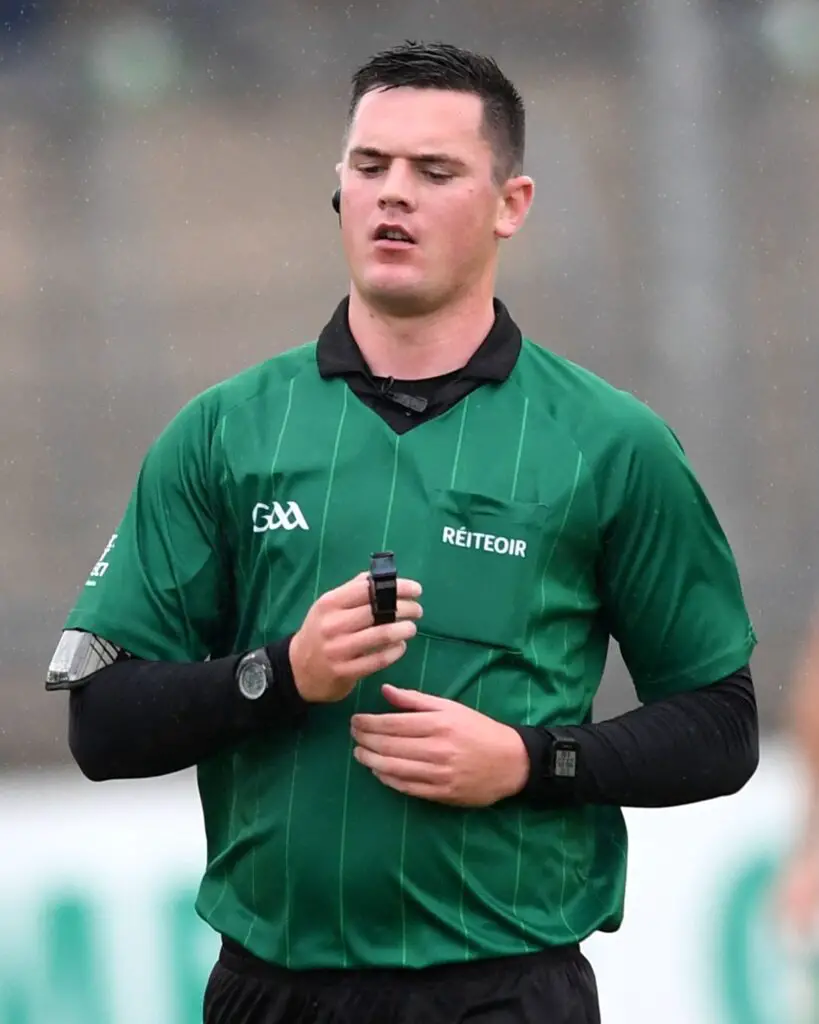 He added that Munster GAA have asked for two football and two hurling representatives to join a referee's academy and he asked club to forward names of persons who might be interested in this
Why not a double header?
Feakle delegate Mike Daly asked why the All-Ireland minor hurling semi-final and All-Ireland senior quarter finals weren't played as a double bill last week. Was it necessary to have the games on separate days, he asked.
Chairman Kieran Keating replied that Croke Park policy is not to have under 17 games as curtain raisers to adult games. Central council delegate Simon Moroney said that the decision came when the minor age was changed from under 18 to under 17.
PR Committee:
Public relations officer Anne Hayes will head up the Clare GAA PR committee for 2022. The members of the committee, ratified at the June meeting of the board on Tuesday night are Sean O'Halloran, John O'Sullivan, Flan O'Reilly, Michael O'Regan, Sean Chambers and Seamus O'Reilly.
John Meade Kildysart and P.J. McGuane (Cooraclare) proposed and seconded the ratification of the committee which was unanimous
Chairman Kieran Keating said Alphie Rodgers (Scariff) and strategic review committee member Roisin Glynn from Killimer were interested in being part of the committee and he went on to say he would talk to the PRO about this
Club committee:
The composition of the clubs committee sparked off a lively discussion at the meeting.
Chairman Kieran Keating proposed Tom Crotty (Scariff), Michael O'Halloran (Sixmilebridge), Kieran O'Halloran (Parteen), Fiona Whelan (Ballyea), David O'Connell (Shannon Gaels) and Conal McNulty (Banner) to sit on this committee and amongst the tasks they will have to deal with is the drawing up of regulations to deal with isolated players.
Correspondence had been received from both Ballyea and Clondegad clubs asking to have a representative on the committee. Ballyea proposed their secretary Fiona Whelan for this role.
The chairman said he had no problem with adding Clondegad's Seamus O'Reilly to the committee but the Clondegad delegate said that their nominee was their chairman Keith McNamara and he was duly added to the list.
Kieran Keating told the gathering that he had asked Wolfe Tones to provide someone to the committee
Clooney/Quin delegate John Skehan said, "this is a very important committee and it's absolutely essential that it will be totally objective. Some clubs benefit greatly from isolated players and we need to be very responsible and give careful consideration to this".
Cooraclare's P.J. McGuane, chairman of the underage football committee, said "there is a huge tranche of West and North Clare not represented on this committee and there is no sign of objectivity in that. If you need objectivity you must spread your wings. The isolated player problem is there from underage", he said
Tubber's Andrew Monahan said "this is a huge issue for us and there is nobody from North Clare on this committee".
According to chairman Keating "this committee is not just going to deal with isolated players, that is just one of the issues. If you have a nomination for the committee let me know", he said before adding Andrew Monahan's name to the list
Michael Curtin (O'Currys) asked "what are the terms of reference of this committee. We don't know exactly what they are supposed to do.
Kieran Keating; "I don't have a defined terms of reference but I will ask them to come back to the July meeting with terms of reference".
When Scariff delegate Johnnie Colleran asked to have the re-grading procedure in Clare reviewed, chairman Keating suggested that this is something the new committee could look at.
Colleran was disappointed that two of the players from his club who had requested to be re-graded weren't successful. He asked was percentage of requests for re-grading were granted annually and the chairman told him that the names were listed each year in the annual convention reports
Ticket distribution:
There was strong criticism at the June meeting of Clare GAA of the manner in which tickets for recent Clare games were distributed.
Opening the debate Smith O'Briens delegate Tony O'Brien said tickets allocated to his club were "behind the goalpost while non members of the association were able to purchase tickets on the halfway line". A number of club delegates told the meeting that they had the same experience.
Board chairman Kieran Keating said "we thought there would be a bigger demand while Croke Park had predicted an attendance of 35,000 and they were right". He agreed that the issue "needs to be addressed"
Tubber's Andrew Monahan supported Tony O'Brien's comments and told the meeting, "we got stung and we are running at a loss"
Munster Council delegate Bernard Keane noted that the Clare v Wexford game was a Central Council fixture but he said he would bring the criticisms of the Clare delegates to the ticket distribution to the Munster Council's attention.
Stating that "there has to be a better system", Central Council delegate Simon Moroney told the meeting "I said it at Central Council last year and I will do so again".
Remembering Liam O'Brien:
After a lapse of two years due to the Covid pandemic, the Liam O'Brien memorial tournament will again be run by O'Callaghans Mills GAA this year. Permission to run the tournament was granted at this week's June board meeting which was told that six teams will participate.
Management appointments:
Tulla delegate Brian Torpey told the June board meeting that he "cannot understand the hesitancy" in relation to re-appointing the under 20 hurling management. "They performed admirably and I was sure it would be a case of reappointing them immediately. It's two months since their campaign ended", he said when asking the chairman "have you approached them to ascertain if they are interested. We have missed two months".
"I will be talking to them in the coming weeks", the chairman replied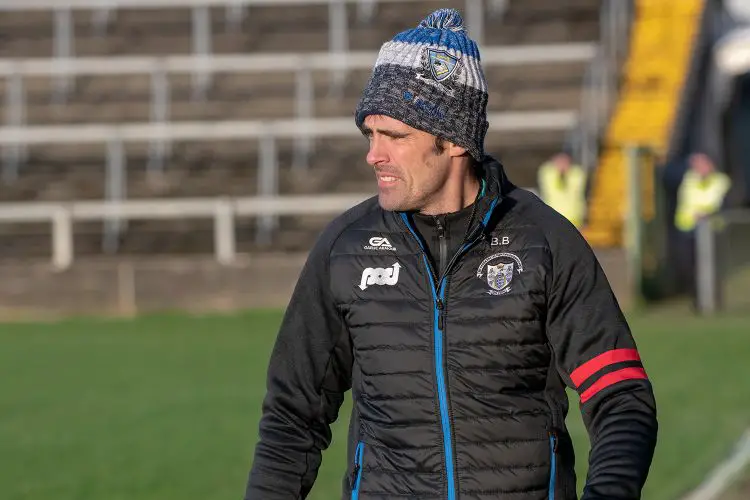 Win a house draw:
Sales of tickets in the recently concluded win a house draw promoted by Clare GAA realised €1.16m chairman Kieran Keating told the June board meeting
In his report on the project he told the delegates that the figures he was presenting were approximate.
The board will benefit by €450,000 which will go to works at Caherlohan. Costs included €170,000 for advertising, and digital support, €320,000 for the house, €175,000 to clubs and €120,000 to Facebook.
"There will be another draw next year and clubs will have to do hard copy sales first. Some clubs did nothing this year. Next year the clubs must show that they want to be involved"
Support for footballers:
O'Currys delegate Michael Curtin asked this week's board meeting "if anything can be done to increase the support for our footballers. They are phenomenal as shown by the fact that they are in Croke Park twice in the one year. It's awful disappointing to see the lack of support. I know it's costly for supporters to attend games It's some achievement to be in the last eight out of 34 competing teams".
Supporting Curtin's comments, Cooraclare's P.J. McGuane said "we can't blame the board for everything. Was it right to ask people to drive to Thurles twice in twenty four hours last weekend. Parents of players brought all their siblings, aunts and uncles on Friday. Some of those were unable to go the next day for financial reasons. That fixture schedule makes no sense. Football will always be the poor relation here".
Bernard Keane, the board's liaison officer with the senior footballers told the meeting that he had just come from training and there is a great buzz. Players were on the pitch forty five minutes before training was supposed to start. Hopefully we will be back training next week", next week.
Planning and training:
Clare GAA's planning and training officer Paddy Smyth told the June board meeting that his committee held their first meeting on March 5th when 240 actions points in the strategic review plan were identified by the committee which comprises Joan Crotty (Scariff), Vincent Delaney (Sixmilebridge), Sean McMahon (St. Josephs, Doora-Barefield) and chairman Kieran Keating.
"After a time consuming process and five meetings we have assigned all points to thirty six different committee personnel. One hundred and sixty five points assigned to different committees leaving sixty five outstanding points. The positives are that a lot of excellent people are involved. Progress has been made" he said.
Later the Éire Óg clubman expressed surprise that there were no questions from the delegates on his report.
Killanena's Kieran McNamara then asked how many of the tasks will be completed in 2022 to which Smith replied that he hoped to have 50% completed.
Irish officer Flan O'Reilly told the meeting that "this is a GAA plan, not a business plan. This plan was presented by business people and we need to emphasise the GAA aspect".
Appointment of HOO:
Replying to Kilmihil delegate Gerard O'Neill as to when the new Head of Operations of Clare GAA will be appointed chairman Kieran Keating said that the matter was being dealt with in conjunction with Croke Park and he asked Central council delegate Simon Moroney for an update as he is liaising with Croke Park on the matter.
The Central Council delegate told the meeting that "the management committee delegated this to me and there have been a number of meetings and things are progressing. I am not in a position to give an outcome but its progressing in a number of areas. It will take a little bit of time".
Asked by O'Neill if he could indicate how long it will be, Moroney replied "it's a sensitive and complex issue and we have to get Croke Park approval.