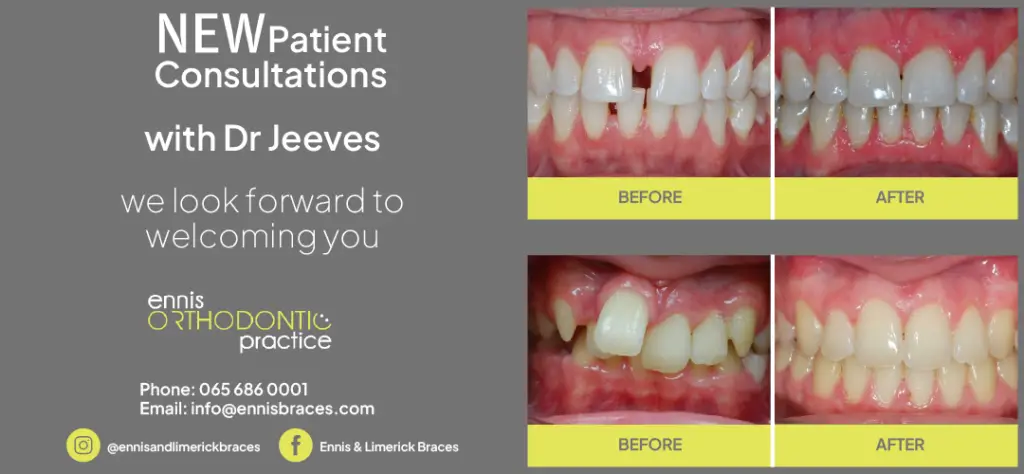 *Cratloe's Conall O'Hanlon. Photograph: Gerard O'Neill
With Kilmurry Ibrickane, Lissycasey and St Breckan's safely into the final four of the senior football championship, the semi-final line-up will be completed this weekend as four teams vie for just one solitary spot in in a two match blitz, writes Eoin Brennan.
Play-Off 1
Cooraclare v St Joseph's Miltown @ St Michael's Park Kilmihil, Thursday 7pm
At the time, it seemed the dawning of a new era. The 2015 county final meeting between Cooraclare and St Joseph's Miltown was the first since their back-to-back deciders in 1964 and '65 that both went the way of the Milesians, and more pertinently offered a golden opportunity for a new power to emerge.
After all, Kilmurry Ibrickane (2008, '09, '11, '12) and Cratloe's (2013, '14) strangehold on the Jack Daly left little room for another breakthrough. However, with both knocked out unceremoniously at the quarter-final stage, It was Miltown and Cooraclare that would snatch the whip hand in 2015.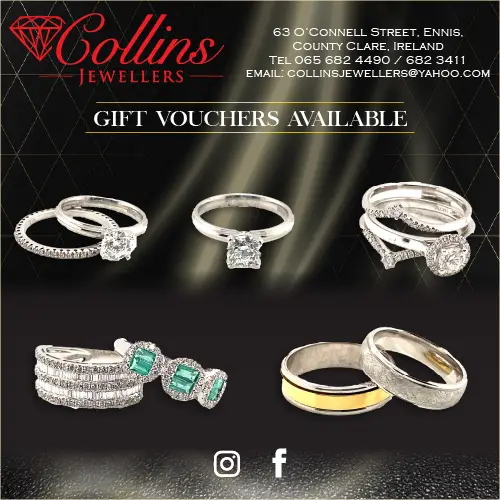 The romance and novelty factor for the marquee occasion was heightened by the fact that Cooraclare's last triumph was in 1997 while you'd have to go back 25 years for St Joseph's Miltown's previous title charge.
However, while the final was firmly in the balance and indeed level entering the final quarter, the 2015 spoils eventually went Miltown's way after a four point burst finally put clear daylight between the sides.
They weren't to know it at the time but would a crossroads as Miltown have contested every semi-final since and impressively added two more crowns whereas Cooraclare, despite getting back to the last four in 2016, never reached those 2015 heights again.
Indeed, it won't go unnoticed in Cooraclare that it was Miltown that nudged them down the pecking order too as a 16 point trimming in Quilty severely dented their confidence in 2016 while Miltown would complete a third successive victory over the Milesians in as many years, this time at the quarter-final juncture 12 months later.
Championship survival is again the carrot in unique circumstances this Thursday evening as the winner only has less than three days to recover and refocus for another winner-takes-all clash against either Cratloe or Clondegad for that coveted semi-final redemption.
Back-to-back champions St Joseph's Miltown are clearly the favourites to achieve that goal but certainly won't be taking Cooraclare likely as they have had to reshuffle their championship winning pack so far. Without Darragh McDonagh, Kieran Malone, Gearoid Curtin and the last day Enda O'Gorman, new manager Maurice Reidy accelerated the injection of youth, most notably the lively Cian Mahoney. However, while they came up a little short against Kilmurry Ibrickane, the holders appeared to be much more settled and balanced last time out when taking out Doonbeg thanks in the main to goals through Ger Malone and Cormac Murray.
The Cleary twins Eoin and Conor, Gordon Kelly, Cormac Murray, Sean O'Brien and captain Seanie Malone provide an irrestistable spine to aid any transition on the flanks. And it's that consistency and experience that, on paper at least, appears to hold the edge over their immediate opponents.
Cooraclare, started with only six of the 20 players that contested the 2015 decider for their opening two ties albeit that three more made their 2020 championship bow off the bench last time out in Thomas Donnellan, Caoimhin Donnellan and Conor Marrinan.
Micheál Garry, in his first adult season, is a very exciting prospect as are brothers Ciaran and Padraic O'Donoghue, Colin McNamara and Shane Lillis but as their displays against St Breckan's and Kilrush have evidenced, they are yet to put a 60 minute performance together.
Pearse Lillis and Jack Morrissey will inevitably lead the Cooraclare charge but with the champions' backs to the wall, necessity should dictate their passage back to a seventh consecutive quarter-final since returning to the top tier.
Verdict: St Joseph's Miltown
Round 2
Cratloe v Clondegad @ Cusack Park Ennis, Friday 6pm
Championship glory may seem a long way off at the moment but where's there's life, there's hope for Cratloe and Clondegad whose priorities have unquestionably shifted in recent seasons.
Currently, stopping the rot is equally as significant as potentially bounding back into the semi-finals. Cratloe of course were back-to-back winners as recently as six seasons ago and even contested another county final in 2016. However, Kilmurry Ibrickane would prevail following a replay before retaining the Jack Daly against first time finalists Clondegad.
Far from being the building block to future success as first perceived, Clondegad's development graph has been on the wane since as they've only won two out of seven championship ties in the intervening three campaigns and even found themselves in the unwanted territory of brushing off relegation in 2019.
Indeed, you'd have to go back two full years for their last championship win, a comprehensive Round 3 dispatch of Kilmiihil that has since been avenged in this year's opening round. It means that a loss to Cratloe tomorrow evening would be their fifth consecutive senior defeat, simply an unthinkable position, even in the aftermath of the 2017 Final reverse.
Two of those subsequent losses came at the hands of Cratloe, who haven't endured the same fall from grace that their opponents have but still have been left thoroughly frustrated by becoming a perennial bridesmaid, having started the decade in both codes on the senior alter as the centre of attention and celebration.
Since falling to Kilmurry Ibrickane in the 2016 final replay, Cratloe have exited at the semi-final stage in football along with losing back-to-back finals in hurling with predominantly the same group of players.
Successive defeats against Lissycasey, and Éire Óg in last Sunday's hurling knock-out clash, have left all their eggs in the footballing basket as they look to put the recent COVID-19 worries and attention firmly behind them.
That's easier said than done as in both their most recent ties, they appeared as war-weary as if it was their tenth weekend in a row switching from one code to another and certainly not their usual electric selves.
The return of Cathal McInerney last week is even better news for their footballers who sorely missed his targetman and poaching skills against Lissycasey over a titanic 80 minute endurance test. Sean Collins and Enda Boyce were also missing against Lissycasey but while all three are back in the mix for Friday's showdown, Mikey Hawes looks to be almost certainly out following a hamstring injury against Éíre Óg.
A lack of potency up front cost Cratloe after extra-time and also dogged Clondegad who incredulously dominated everything but the scoreboard against Kilmihil last time out.
Ten points and 12 wides summed up Clondegad's opening afternoon of regret as they were pipped at the post by the minimum albeit that they were without Brian Carrigg and Podge McMahon.
Again, both are expected to return for Friday's last chance saloon tie that will require vast improvement in clinicalness for Clondegad.
Being a third meeting in as many championship seasons, it was Cratloe that made the statement of intent on both previous occasions as they led by nine entering the final quarter in the 2018 Round 2 Winner Group before just prevailing by the minimum while 11 points separated the sides in last year's opener.1-8 of their 1-18 tally stemmed from Cathal McInerney so his return couldn't come soon enough for Cratloe to salvage their 2020 season.
Verdict: Cratloe
The winner of both these ties will clash in the play-off on Sunday at Cusack Park to determine who advances to the Clare SFC semi-finals.