Caroline Flack's tragic and untimely death has highlighted the need for immediate measures to clamp down on online abuse, an elected member of Clare County Council has declared.
Speaking at Monday's meeting of the Clare Joint Policing Committee (JPC), Cllr Alan O'Callaghan (FF) called for "keyboard warriors" to be dealt with and for An Garda Síochána to deal with such abusive behaviour.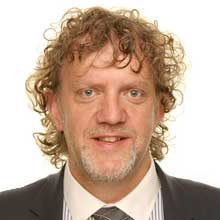 During the General Election campaign, the Kilmurry councillor noted there was an increase in the amount of "online abuse" directed at public representatives. "Unfortunately A don Garda Síochána get a lot of abuse online when carrying out daily duties. Someone needs to take a stance on keyboard warriors, they feel they can say what they want, they can write a message or post a video calling them a C U Next Tuesday, it is bullying and it needs to be addressed".
He questioned if An Garda Síochána would consider "taking on some of these comments". Cllr O'Callaghan referred to videos from Sixmilebridge "of other gangs taking on other gangs" and he maintained the call-outs "are fuelling the problems". He added, "We saw in the last few days Caroline Flack and the abuse she was receiving, it is something that needs to be addressed". Chief Superintendent, Seán Colleran stated that all complaints received by An Garda Síochána were investigated.
Forty year old Flack was found dead in her London home on Friday. She was due to stand trial on charges of assaulting her boyfriend Lewis Burton. She pleaded not guilty to the alleged assault at a court hearing in December and was released on bail.
An inquest into her death began on Wednesday. An Instagram post from the Love Island presenter from December which read "In a world where you can be anything, be kind" has gone viral since her death.

If you have been affected by any of the contents in this article, please contact Pieta House (1800 247 247), Samaritans (116 123), AnyMan (01-5543811), Childline (1800 66 66 66) or Women's Aid (1800 341 900).