*Patrick O'Connor holds off Tom Devine in the 2018 Munster championship. PHOTO: Martin Connolly
In anticipation for Clare's Munster SHC opener with Waterford, little adaptations were made to their training routine such as the layout of Cusack Park to properly prepare for the environment that would exist at Walsh Park.
Patrick O'Connor has been Clare's captain for the entirety of Gerry O'Connor and Donal Moloney's three year senior tenure and felt overcoming Waterford on Sunday was certainly a success to savour. "We're delighted to get over the line here today. You'd often hear the boys referring to the moments in the dressing room after the final whistle so I'm looking forward to that because we really have to cherish these moments and we will".
In making the most of the post-match celebrations the Clare panel opted for a cold treat making a pitstop for 99s, flakes, icebergs and any other ice cream you could think of as they made their way home on Sunday evening.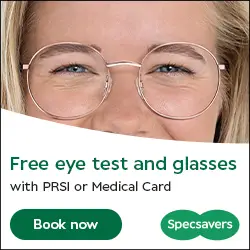 #sugarrush for @claresenhurlers #bunchofflakes pic.twitter.com/7ZcS6r6aWi

— Clare Senior Hurlers (@ClareSenHurlers) May 12, 2019

That came as the release to the conclusion of seven weeks preparation with the National Hurling League fourteen point defeat still leaving a sour taste. "As a group it was probably our heaviest defeat, a lacklustre display and a defeat where we came up second best all over the field and it really didn't sit well with us. We were so eager to right them wrongs," O'Connor recounted.
During this two month window of work, management made minor tweaks such as the tightening every pitch for training matches to try replicate the dimensions of Walsh Park. "For the last eight weeks if we were training in Cusack Park we've had cones five yards in from the sideline trying to mimic this, as a back I'd probably like it a bit tighter but the boys above would disagree. We've had a seven week run into this and we're going to be very much on our toes for the rest of the year, delighted to come through".
Joint manager Donal Moloney was of the view every team would be as meticulous in their endeavours to gain the smallest of advantages. "It's fourteen or fifteen metres narrower than Cusack Park and a bit shorter, players adjust quickly and they need to readjust quickly now because the next game is in the Park. Every team will do that in preparation".
There is a way to go until the three teams that progress from Munster are determined, this is a step in the right direction for Clare who prior to the game had plenty of doubters. When asked what he made of the Banner being one of the two teams fancied not to make it to the All-Ireland series, O'Connor stated, "I wouldn't see the merit in how they would do that, I wouldn't have listened to any of that".
According to the Tubber defender, 'an environment has been fostered' where the more senior players like John Conlon, Shane O'Donnell and Peter Duggan are guiding and encouraging the younger brigade including Gary Cooney, Diarmuid Ryan, Aidan McCarthy, Ryan Taylor, David Conroy, Colin Guilfoyle, Riain Considine and Ross Hayes.
"Get used to those names because their application to training and everything away from the field, guys have really matured in the last couple of years, diet, sleep ticking all the boxes and it bodes well for the future. Those lads are going to have long careers and that's who the team will be built around in five to six years time," Patrick declared.