Gordon Kelly aka the fine wine of Clare football will always have a place in the annals as far as the game is concerned in Miltown and the county but on Sunday he added an extra string to his bow becoming the first person to captain St Josephs to successive senior championships.
Whatever you do when discussing Kelly's latest feat, be clear and concise in the description as the Miltown folk will be quick to remind you that they retained the championship in 1906 having won the title for the first time in 1905.
Andrew Clancy was captain of their maiden team while Terry McGannon had the honours a year later. However one could say that Sunday's exploits was the first time they achieved successive championship success on the field. In 1905, they qualified for the county final with wins over O'Currys and Kilrush to set up a repeat of the 1904 decider versus Ennis Dalcassians. It finished deadlocked on 0-04 apiece but there was no replay and instead the game was awarded to Miltown in the boardroom as opposed to the playing pitch.
Back to 2019 and it's apt that captain Kelly admitted they didn't pay too much attention to the history or vying to become the first club team to retain the Jack Daly. "We never really thought about it. It is fantastic to get back to back, it's a hard thing to come back after winning one to come back and do it again. Cratloe have done it and Kilmurry Ibrickane have done it in the past, they are two great teams so we're happy to achieve that". He reflected, "They were two tough, great games, really competitive, I'm delighted we're at the right end of it when the final whistle went".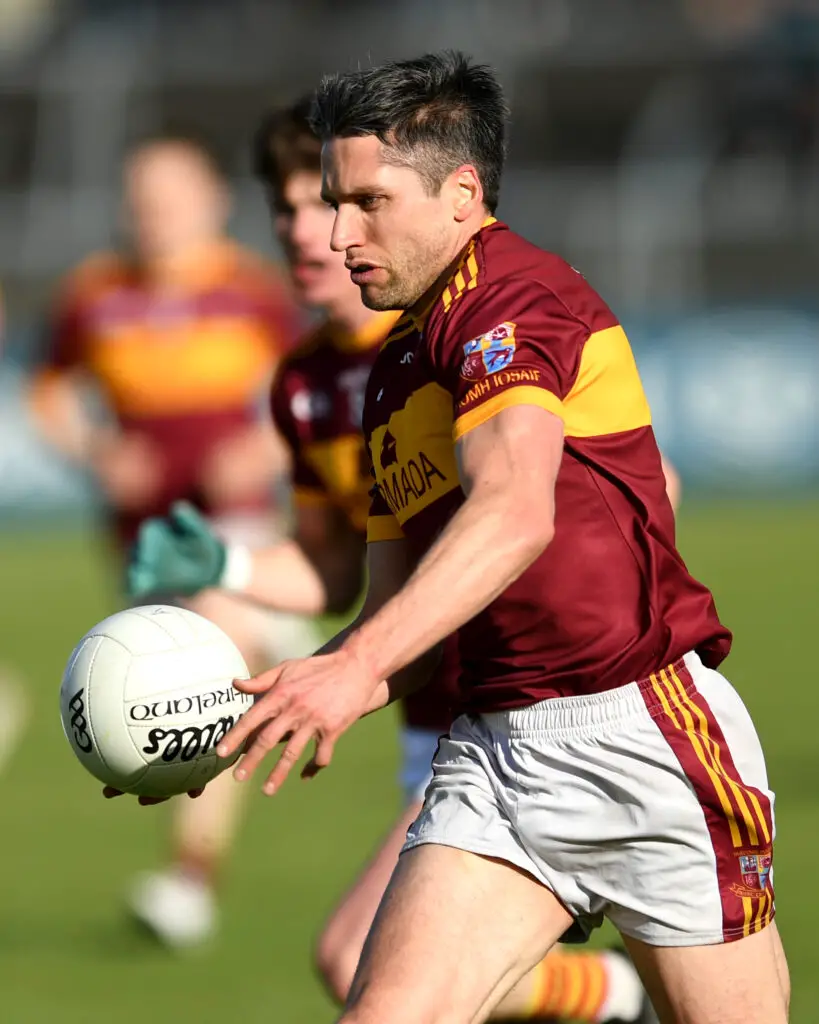 When asked if the role of captain adds something special to the success, Gordon told The Clare Echo, "It does and it doesn't to be honest with you. Maybe when my playing days are over I'll look back and it might mean a bit more to me, now it doesn't really make any difference, you go up for the toss and outside of that there isn't really anything extra with it".
Living in Ennis allowed the Clare defender "escape from it a bit" when it came to the build-up and the rivalry between the two teams but he added that they treated their clash with Kilmurry Ibrickane the same as they would with any other game.
Now aged thirty six, the software engineer is showing no signs of slowing down at club and county level having impressed across the year whether it's wearing the saffron and blue along or the claret and gold. To continue putting in such displays, Gordon has made some alterations when it comes to preparation. "The ratio between running and stretching has changed, it's more stretching than running these days. I've been lucky, I've worked with some very good coaches, all I ever do is follow what I'm told".