*Photograph: John Mangan
Gort resident Mary Theresa Keane is a cancer survivor. This year she celebrates being five years cancer free, along with her 60th birthday, which took place in April.
Describing herself as a blow in to the town, Mary has been living in Gort with her husband since 2013. Her daughter also lives within the town and is married to the local fire chief.
Mary was diagnosed with Stage 3 triple negative breast cancer in December 2014. Intense chemo, radiotherapy and a positive, can do attitude has seen Mary come out the other side of an aggressive cancer.
Now feeling better, brighter and with a different outlook on life, Mary wants to give back to the place that has given her so much. Mary shares her cancer survival story with readers of The Clare Echo, disclosing the intimate details of her treatment at Gort Cancer Centre as well as her decision to take part in this year's VHI Women's Mini Marathon in October, in aid of the centre.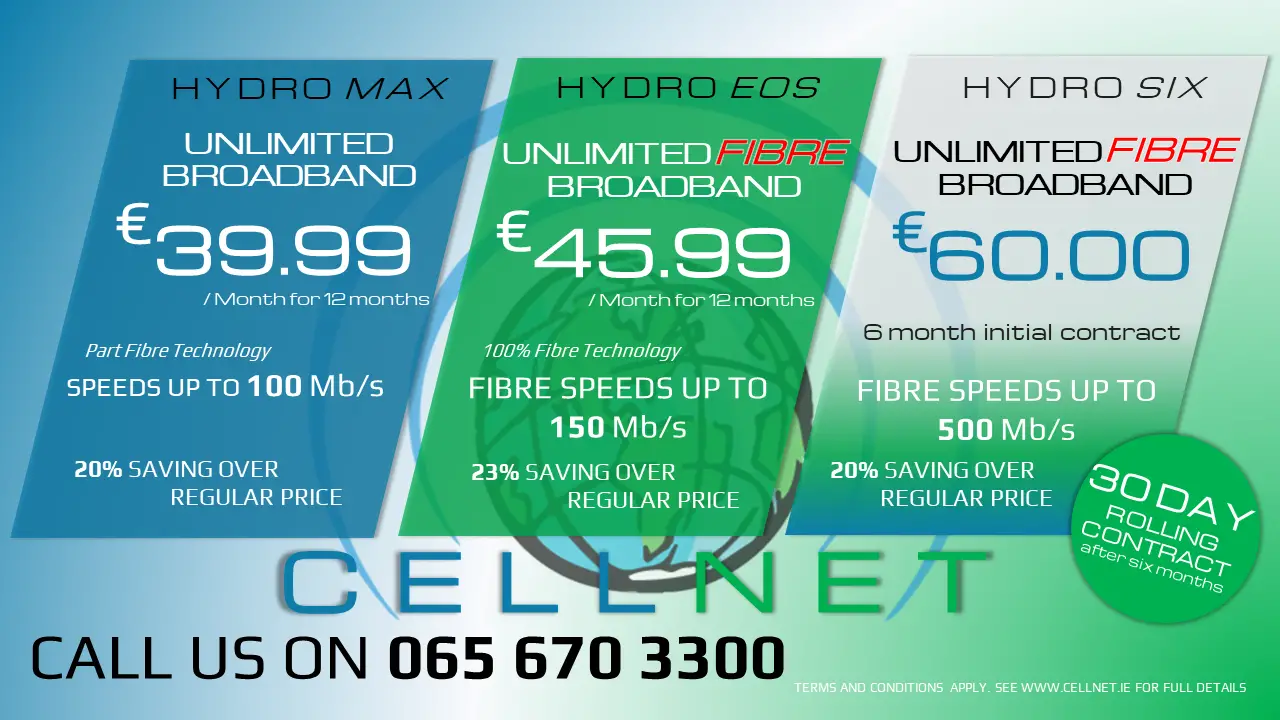 Finally, Mary reveals how the uncertainty of the future gives birth to the beauty of the present, in a philosophy fashioned by the mutability of life.
Mary recalls turning fifty, an age in which women are urged to take a mammogram every two years. Mary decided not to take the breast screening check at the time. It wasn't until she turned fifty-four that she was first diagnosed with cancer. After finding a lump, Mary decided to finally take the fated mammogram.
Her mammogram showed nothing, and a follow-up biopsy and scan revealed that she had triple negative breast cancer, stage 3. This was December 2014. A little less than a month later, Mary began intense chemotherapy, lasting six months. An aggregate of operations helped to alleviate an aggressive cancer and Mary then started her radiotherapy. A good diet, a surplus of super greens and loads of water helped her push through the pain barriers.
After the operations, Mary had three tumours that had gone to her lymph nodes, which resulted in the start of her radiotherapy, something which she was keen to avoid. "That was hard and tiring, the radiotherapy took a lot out of me", she admits. "I was positive right through the whole lot", she added. Treated in Galway for her cancer, Mary recalls confronting her consultant Martin Keane straight up, saying, "I'm hardly going to sit in the corner and die, I'm going to get rid of this."
One of the hardest times she remembers was her grandson's communion, which took place during the middle of her chemotherapy, an event she found tiring coupled with a desire not to spend too much time out in public. Mary is forever grateful to the Gort Cancer Centre for their support in her journey to becoming five years cancer free on July 5th, 2020.
On the work of the centre itself, Mary tells, "The staff there are lovely people, they are all voluntary. They are very caring, understanding and most of all, welcoming. I first visited them in February of my cancer. I didn't know about the centre until somebody said it to me. A lot of people don't know about them. The Gort Cancer Centre is so good. They have lymph node drainage, reflexology, meditation. This year, they opened up a service for children who have parents with cancer. They help them go through the process in a play technology way. Kids can be angry but might not show you. The therapist goes through activities with them.
"They bring people to their appointments who have no way of getting there. The centre is expanding and just bought the unit or house next to them, costing €150,000. They had to get a loan. All money coming in at the moment, is going towards that. Carpenters and plumbers have done all that extra work on the new unit for free. They went out there, going out of their way and it's absolutely fantastic. They also have a beautiful studio out the back where they do dancing, tai chi and the art. I used lymph node drainage, reflexology, and tai chi when I was there. The art is beautiful there. It's nice to have a cup of coffee there and chat with other people who have been diagnosed, and I like to tell them I am here, I have survived and so can you".
Mary's mission is to raise financial support for the centre by running this years VHI Women's Mini Marathon between October 1st to 10th. This year the charity event will take place virtually and Mary will be walking it, in one day. Her designated route is through Coole Park in Gort, a local nature reserve of approximately 1,000 acres. Mary will travel 5kms in and 5kms out. Her first port of call on the day, will be a commencement video before setting off, followed by a mid-trip update via Facebook and a final one at the end. Her current weekly training regime takes the form of three early morning walks at 7:30am of about 6kms. "It's a gradual build up and I've even dragged the hubby out for the training", she confesses. The early morning excursions make Mary reminisce on reclusive strolls through the height of her battle with cancer. An affability for the peace and quiet and the sound of the birds take her back to a time that helped define her new lease on life.
Through a deeply introspective gaze, Mary confides in the changes that cancer has propounded on her perspective of life, admitting, "I had always been a person that took life too seriously. I was always worried about holidays or work, saying this has to be done, that has to be done. I have since chilled back and I am very grateful and thankful. My attitude now is 'do we really need that now', there are more important things in life. Since being diagnosed, I am thankful and grateful, every day. What's important to me is the here and now, not what is going to happen next week. Living now. As my daughter said to me, don't call it a bucket list. Get out there and live. I'm not as worried about money. I'm alive today and each day, I wonder, what good thing can I do today.
"My family are the world to me. I try to spend as much time with them and my eighty-nine-year-old mum, too. Spending time with people you love and doing things that you love is everything. I don't take anything too seriously anymore. My message to my daughter is, 'a house is only bricks and mortar, if it drops down tomorrow, it can be replaced. A human life can't. When you are gone, you're gone. So, enjoy the moments. Any material thing can be replaced. You can't.'"
Mary's target of €1,500 in funds raised, now sits at €1,377. All donations go towards the Gort Cancer Support Group. Donations can be made through the 'givengain.com' website, by searching 'Gort Cancer Support Group CLG', her name and opting for the donate button, where a desired amount can be entered. Mary also acknowledges a number of local clubs that have pledged their support to the centre.