*Tulla's William Halpin in action against Scariff last year, will be hoping to emulate the success of their East Clare neighbours. Photograph: Gerard O'Neill
Scariff's title as Clare IHC champions is up for grabs and more importantly for intermediate clubs is the chance to secure promotion to the top tier of club hurling in the county. 
Last year's beaten finalists Tubber will be without star man Patrick O'Connor and last year's captain Fergal O'Grady through injury which will weaken their cause. Former Galway hurler Iarla Tannian continues as manager of the North Clare side.
Michael Guilfoyle's appointment as St Josephs Doora/Barefield manager plus the addition of ex Limerick hurler Shane Dowling along with S&C coach Daragh Droog has brought renewed expectations that The Parish can return to the senior ranks.
Beaten at the quarter-final stage last year, of the intermediate sides Tulla (2007) were the last to taste senior success. The man that managed them to claim the Clare SHC, ex county hurler Jim McInerney forms part of the management which is led by Tipperary native Eamonn Kelly.
Smith O'Briens have shown their ability at this grade and the Killaloe side are more than capable of mounting a serious run that could culminate in a county final appearance. Corofin and Parteen will also fancy their chances of progressing to the business end of the campaign.
Tubber netminder Ronan Taaffe. They will once again be one of the strong contenders for promotion. Photograph: Burren Eye PhotographyGroup 1:
Tubber:
Management: Iarla Tannian (manager), John Clancy, Mike Finn, Matthew Fitzsimons, Eoin Ruane, Ivan Conway.
Captain: TBC
Key Player: Blaine Earley / Domhnall McMahon
One to Watch: Joey Droney
Fresh Blood: Cathal Droney, Pappy Taaffe,
Departures Gate: None.
Order of Games:
Round One versus Killanena (August 14th)
Round Two versus Inagh/Kilnamona (September 4th/5th)
Round Three versus Sixmilebridge (September 18th/19th)
Killanena
Management: Martin Smyth (manager), Mike Cummins, Declan Noonan, Mikey Noone.
Captain: Cathal Noonan
Key Player: Mark Flaherty
One to Watch: Keith Smyth
Fresh Blood: Ian McNamara, Keith Smyth, Darren McMahon
Departures Gate: Alan McNamara, Mikey Noone
Order of Games:
Round One versus Tubber (August 14th)
Round Two versus Sixmilebridge (September 4th/5th)
Round Three versus Inagh/Kilnamona (September 18th/19th)
Inagh/Kilnamona
Management: Paul McInerney (manager), Pat Barry, Dermot Gannon
Captain: TBC
Key Player: Tomás Kelly / Barry Keating /
One to Watch: Ronan Mescall
Fresh Blood: Tomás Kelly, Keith Barry, Ronan Mescall, Jack O'Connor.
Departures Gate: Jamesy McConigley,
Order of Games
Round One versus Sixmilebridge (August 15th)
Round Two versus Tubber (September 4th/5th)
Round Three versus Killanena (September 18th/19th)
Sixmilebridge
Management: John Lynch (manager), Jamesy Hassettt (manager), Danny Chaplin, Keith Walker, John Lynch, Ciaran Agnew
Captain: Kevin Lynch
Key Player: Tiarnan Agnew
One to Watch: Jack Corry
Fresh Blood: Cathal Lynch, Kevin Lynch,
Departures Gate: Niall Gilligan, Tommy Liddy,
Order of Games:
Round One versus Inagh/Kilnamona (August 15th)
Round Two versus Killanena (September 4th/5th)
Round Three versus Tubber (September 18th/19th)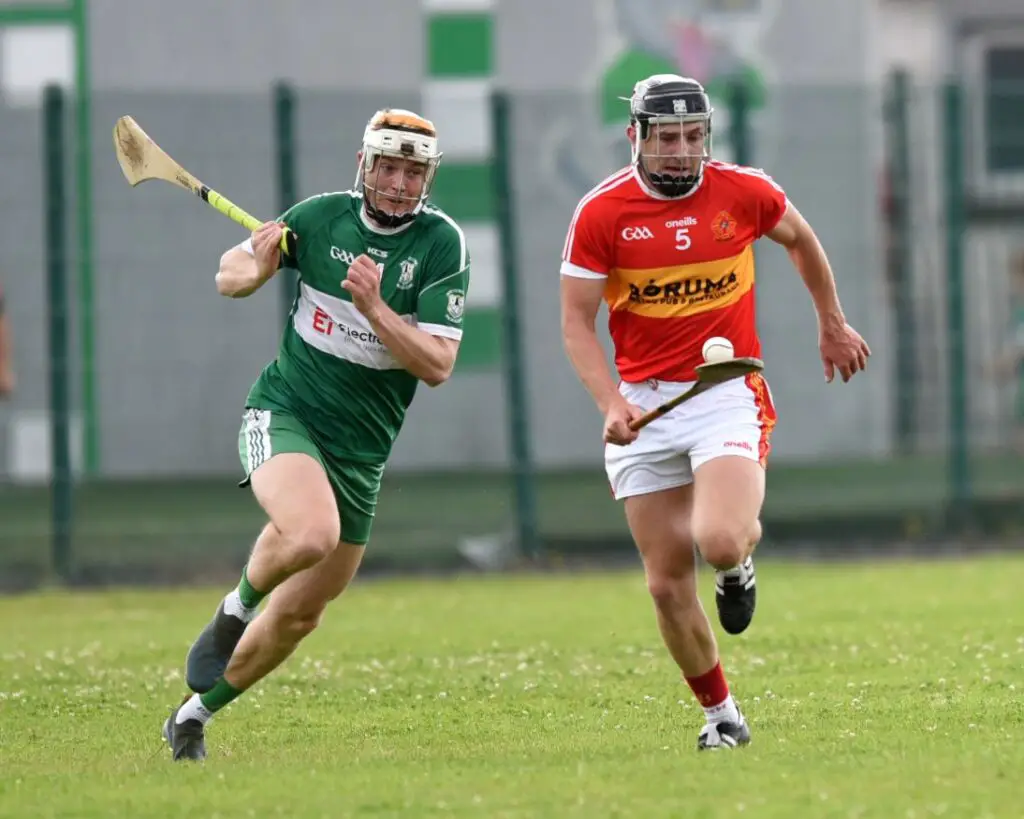 Group 2:
Smith O'Briens
Management: Tony Gleeson (manager/coach), Pat Minogue, Alex Simpson, Kevin McCarthy, David Kelly (physio)
Captain: Cian Nolan & David Gough
Key Player: Cian Nolan
One to Watch: Evan Connolly
Fresh Blood: N/A
Departures Gate: N/A
Order of Games:
Round One versus O'Callaghans Mills (August 15th)
Round Two versus Cratloe (September 4th/5th)
Round Three versus Tulla (September 18th/19th)
O'Callaghans Mills
Management: Fergus Donovan (manager), Kevin Sammon, Paul Heffernan, Ollie Nash, Jack McNamara, Mike Jones
Captain: Barry Heffernan
Key Player: Jamie Keane
One to Watch: Fionn Hickey
Fresh Blood: Fionn Hickey, Michael McMahon, Kevin O'Callaghan, Sean Murphy
Departures Gate: None
Order of Games:
Round One versus Smith O'Briens (August 15th)
Round Two versus Tulla (September 4th/5th)
Round Three versus Cratloe (September 18th/19th)
Cratloe
Management: Kevin Browne (manager), Padraigh Chaplin
Captain: Patrick Carey
Key Player: Jamie Costigan
One to Watch: Kevin Danaher
Fresh Blood: Jack Donnelly, Oisin Collins, Mark Gallagher
Departures Gate: Philip Gleeson, Padraigh Chaplin, Aidan Browne, Conor Earley
Order of Games:
Round One versus Tulla (August 15th)
Round Two versus Smith O'Briens (September 4th/5th)
Round Three versus O'Callaghans Mills (September 18th/19th)
Tulla
Management: Eamonn Kelly (manager), Jim McInerney, Jim Hunt, Chris Withycombe, Declan Hogan, Declan Curran
Captain: Darragh Corry
Key Player: David McInerney
One to Watch: Sean Withycombe
Fresh Blood: Sean Withycombe, Jimmy O'Gorman, Dan Withycombe, Liam McInerney
Departures Gate: N/A
Order of Games:
Round One versus Cratloe (August 15th)
Round Two versus O'Callaghans Mills (September 4th/5th)
Round Three versus Smith O'Briens (September 18th/19th)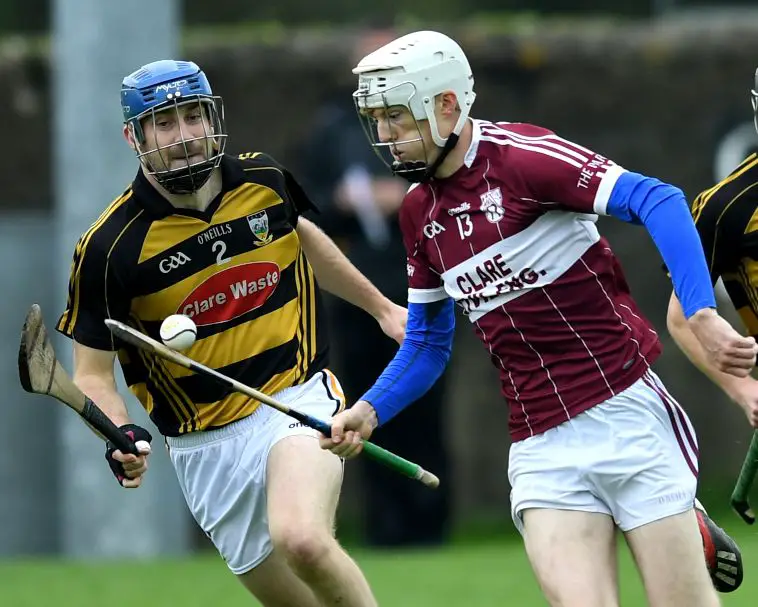 Group 3:
St Josephs Doora/Barefield
Management: Michael Guilfoyle (manager), Vinnie Sheedy, Shane Dowling, Daragh Droog (S&C)
Captain: Tom Hannan
Key Player: Adam Mungovan
One to Watch: Conor Tierney
Fresh Blood: Joey Keane, Seanie Keane, Fionn Kelleher,
Departures Gate:
Order of Games:
Round One versus Clonlara (August 15th)
Round Two versus Parteen (September 4th/5th)
Round Three versus Corofin (September 18th/19th)
Clonlara
Management: Mike Stritch (manager), Jim Gully, Seamus Hogg
Captain: Sean Moriarity
Key Player: Sean Begley,
One to Watch: Daniel Moloney,
Fresh Blood: Louis McCormack, Ciaran Downey, Bryan McLeish
Departures Gate: Pat O'Hare
Order of Games:
Round One versus St Josephs Doora/Barefield (August 15th)
Round Two versus Corofin (September 4th/5th)
Round Three versus Parteen (September 18th/19th)
Parteen
Management: Mike Flynn (manager), Willie Banks (coach), Oisin O'Brien (coach), Niall Conway, PJ Flanagan, Mark Boland.
Captain: Nathan Fox
Key Player: Oisin Hickey
One to Watch: Daniel Cooney
Fresh Blood: N/A.
Departures Gate: Colm Quinn
Order of Games:
Round One versus Corofin (August 14th)
Round Two versus St Josephs Doora/Barefield (September 4th/5th)
Round Three versus Clonlara (September 18th/19th)
Corofin
Management: Michael O'Dell (manager), Darragh Moloney (S&C), Aaron Considine (coach), Patrick O'Loughlin, Sean O'Loughlin.
Captain: TBC
Key Player: Gearoid Cahill
One to Watch: Diarmuid Cahill
Fresh Blood: Marc O'Loughlin, Cillian McGroary, Killian O'Connor,
Departures Gate: N/A
Order of Games:
Round One versus Parteen (August 14th)
Round Two versus Clonlara (September 4th/5th)
Round Three versus St Josephs Doora/Barefield (September 18th/19th)
Group 4:
Newmarket-on-Fergus
Management: John Guilfoyle (manager), Seamus Meehan, Eamon Curley, Derek Clancy
Captain: TBC
Key Player: James 'Jellies' Power
One to Watch: Mark Delaney,
Fresh Blood: Noel Frawley, Darragh Whelan, Mark Delaney, Seadhna Liddy, Jamie Power
Departures Gate: N/A
Order of Games:
Round One versus Bodyke (August 15th)
Round Two versus Clarecastle (September 4th/5th)
Round Three versus Ruan (September 18th/19th)
Bodyke
Management: Francie O'Halloran (manager), Caimin Treacy, Tom Downes (S&C).
Captain: Paddy Fitzgerald & Cathal Doyle
Key Player: Paddy Fitzgerald
One to Watch: Jamie O'Donnell
Fresh Blood: Jamie O'Donnell, Tiernan Slattery, Cathal McKenna, Thomas Minogue,
Departures Gate: N/A
Order of Games:
Round One versus Newmarket-on-Fergus (August 15th)
Round Two versus Ruan (September 4th/5th)
Round Three versus Clarecastle (September 18th/19th)
Clarecastle
Management: James McMahon (manager), Colin Higgins,
Captain: TBC
Key Player: Briain Lynch, Jamie O'Connor, Mark O'Loughlin,
One to Watch: Barry Morrissey
Fresh Blood: Alec Cassley, Darragh Keogh, Conor Whelan, Noel Copley, Cian Donnelly
Departures Gate: Niall Quinn, Niall Dunne, Garret Barry,
Order of Games:
Round One versus Ruan (August 14th)
Round Two versus Newmarket-on-Fergus (September 4th/5th)
Round Three versus Bodyke (September 18th/19th)
Ruan
Management: Niall O'Connor (manager), Cyril Lyons, John Punch, Alan Bell (GK), Jonathan Clohessy, Mattie McDonagh,
Captain: TBC
Key Player: Colm Rice
One to Watch: Ryan Power
Fresh Blood: Killian Ryan, Ryan Power, Jack McDonagh, Darragh McInerney, Keelan Mounsey, Jason Power,
Departures Gate: N/A
Order of Games:
Round One versus Clarecastle (August 14th)
Round Two versus Bodyke (September 4th/5th)
Round Three versus Newmarket-on-Fergus (September 18th/19th)