*Andrea O'Keeffe and Inagh/Kilnamona are favourites to retain their crown. Photograph: Burren Eye Photography
A record 34 teams enter the race for five county adult championships, that include a Junior C competition for the very first time. Ahead of an intriguing battle for the senior honours, Clare legends Deirdre Murphy and Trish O'Grady along with award-winning PRO Brid MacNamara sat down with Eoin Brennan to assess the contenders for this year's McMahon Cup.
EB: There's now five adult championships Brid, that must be hugely encouraging for the health of camogie in the county?
BMN: It's extremely encouraging. We all give out about COVID and the fact that we had to play games behind closed doors last year but on the flip side of it, due to the restrictions on travel, girls weren't able to travel for the summer and suddenly teams weren't struggling for numbers. So we've never had as many clubs entering a second team and it's superb to see it.
It's not just number though as the standard is improving year-on-year and that's not just at senior level, you can see it right down through the adult levels. Last year, the Junior A final between Corofin and Broadford was just as exciting as the senior final the previous day so the improvement is there and the credit for that is down to the clubs as they are the ones putting in the work which is reflected on the field of play.
EB: Can one take the fact that Clare clubs have contested the last four Munster Senior Club Finals as a clear barometer of the standard of camogie?
DM: It is at senior club level. I mean I thought that the county final last year was a fabulous game and some of the scores that Inagh-Kilnamona put together were really class. So it will be a very competitive senior championship once more but the where the standard is at, I'm not sure as you go down the grades, particularly at underage.
Having been involved at Under 16 level, we [Clooney-Quin] would have tested ourselves against opposition outside of the county and for instance, the best three or four teams in Galway would be significantly ahead of the equivalents in Clare.
So while our county senior champions wouldn't fear the likes of Sarsfields in Galway, It's not every club in Clare that would be comfortable looking for a challenge against those. So whatever about the overall standard which would be difficult to measure, there's no doubt that whoever comes out on top in the senior ranks will have nothing else in their heads but to win a Munster Club Championship as well.
And that's not a position that has always been there so that alone is hugely positive.
EB: Let's look ahead to the potential candidates for the senior crown and we'll start with Group A which contains three of last year's semi-finalists in Newmarket-on-Fergus, Kilmaley and Scariff-Ogonnelloe along with Kilkishen/Bodyke and St Joseph's Doora/Barefield
DM: It's not easy to call at all really so thanks for letting me go first. Kilkishen/Bodyke are very competitive now and have a lot of good players. We played Doora/Barefield ourselves in a challenge recently and perhaps they are just short those prolific forwards that will score enough to beat the best teams but they will give it everything and are very athletic and determined.
But overall, I still feel you're probably looking at picking two from Scariff-Ogonnelloe, Kilmaley and Newmarket and that's very tricky because I feel that Kilmaley are on an upward curve.
Kilmaley gave Inagh-Kilnamona a really, really good game last year in the semi-final but Newmarket, while they've lost the last few finals, are actually getting the best out of themselves every year and unfortunately are just falling short in those finals against better teams as opposed to any frailties.
So I'll punt for Kilmaley and I'm still not sure who will come out on top between Scariff-Ogonnelloe and Newmarket.
TOG: I'm also torn between those three. Kilkishen/Bodyke and St Joseph's are both capable of causing an upset but probably won't be able to sustain that over the four matches.
I think there will be plenty of twists and turns in this group, with the first round matches in particular will be very telling in terms of form as there's never anything between Newmarket and Kilmaley while I'd be expecting Scariff-Ogonnelloe to be redoubling their efforts in order to win back the crown they won in 2019.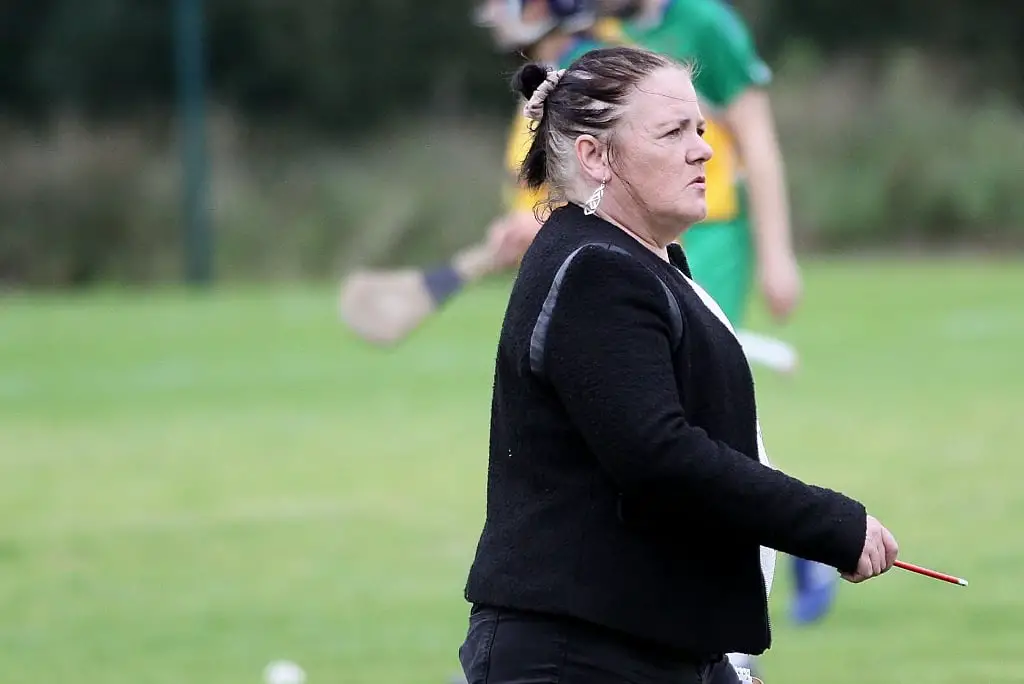 BMN: Three into two definitely doesn't go, at least when I was in school anyway. In the past few years, Newmarket and Scariff-Ogonnelloe have been the ones consistently reaching the semi-finals but I think Kilmaley are going to break that up this year.
After all they came with a hair's breadth of being back in a county senior final at the expense of the eventual champions Inagh-Kilnamona last year and I think there's a burning desire to go that one significant step further this year.
In my opinion, Scariff-Ogonnelloe are the favourites to top Group 1, based upon the 2020 championship and the recent league. Newmarket struggled a bit in this year's league but I think whoever comes out on top between Newmarket and Kilmaley in Tubber on Friday night will have a big advantage in the race to join Scariff-Ogonnelloe.
DM: Scariff-Ogonnelloe have a very strong set of backs but injuries and absentees have lessened their scoring prowess up front. Still, I would be stunned if they don't reach the semi-finals.
TOG: Goalkeeper Aisling Corbett is now the chief target up front and offers Scariff-Ogonnelloe a much different threat than in previous years. Kilmaley are maturing and in Niamh O'Dea, they have a major leader. I would find it difficult to back against Newmarket considering their record but I would base a lot on the opening round result between Newmarket and Kilmaley in terms of the confidence that the win will give and also how the losing team responds.
EB: So still a bit of conflict on who will join Scariff-Ogonnelloe in the last four so is Group B any clearer as it comprises of the county champions Inagh-Kilnamona, the Senior B winners Truagh-Clonlara, intermediate champions Feakle-Killanena and Sixmilebridge?
BMN: You couldn't look past Inagh-Kilnamona to top the group, with the second spot maybe between Truagh-Clonlara and Feakle-Killanena. It's only their first senior campaign but Feakle-Killanena have a capability to do a Meath on it and make a major impact at senior level.
With a Munster Intermediate Final to come later in the year, a good performance in the county senior championship would set them up well for that decider against Clanmaurice in a few months time.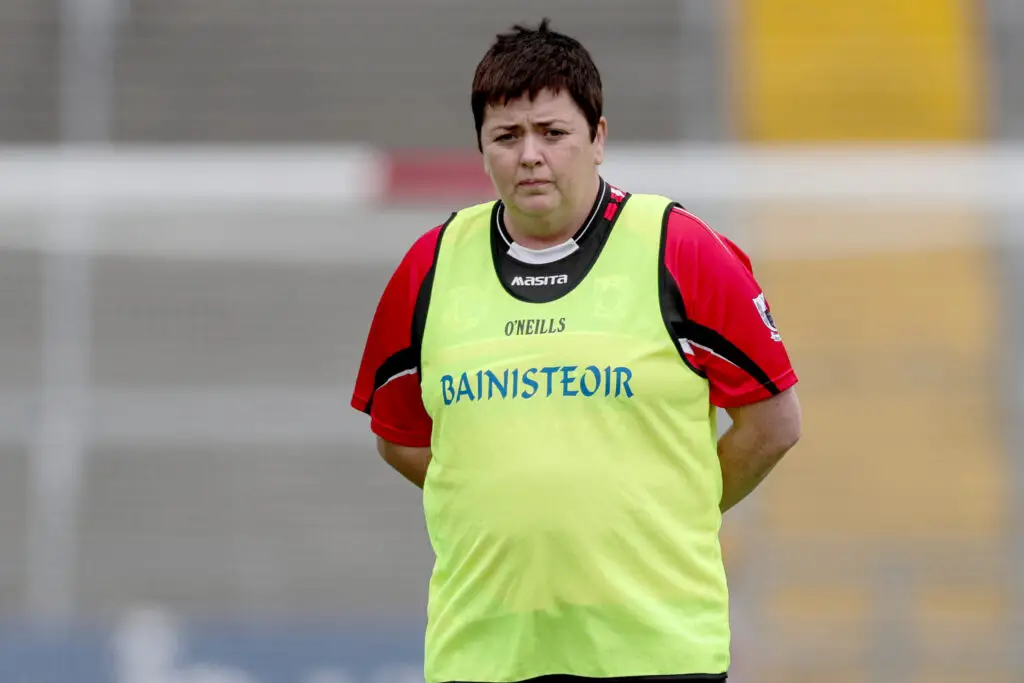 TOG: I would largely agree with that. Inagh-Kilnamona are my favourites for the championship, with Truagh-Clonlara second overall so to have both in the same group is interesting. Feakle-Killanena have real potential but it may come down to their final match against Sixmilebridge to show that. I can't see anyone beating Inagh-Kilnamona this year. I mean they only strengthened their panel last year and last year had three or four subs that were just as good as those that started.
They also have an edge as Inagh-Kilnamona will still feel aggrieved not to have played the Munster Final last October because with the form that they were in at the time, there's no doubt in my mind that Inagh-Kilnamona would have won that Munster title.
So that motivation will still be there and while they may get a fright along the way, there are too strong overall to be caught more than once.
DM: I can't really argue with that. Inagh-Kilnamona have some excellent young players that they introduced last year that are only going to get better. Truagh are also going well, there has been a huge collective effort this year so I'd imagine that Truagh and Inagh-Kilnamona, when it comes down to the heel of the hunt, will emerge from the group.
I say that with the knowledge that Sixmilebridge, with Chloe [Morey], Maire McGrath and perhaps Naomi [Carroll[ is available could pull off any result on a given day and that Feakle-Killanena have excellent forwards and won't have any fear any of their group rivals.
EB: So without having to read between the lines, is everyone in agreement that Inagh-Kilnamona remain favourites to retain their crown for what would be a fifth title in six seasons?
DM: I think so. Their strength-in-depth and winning know-how is difficult for any other club to match at the moment.
BMN: Yes, their experience alone dictates that they should have the edge.
TOG: It's a tough championship to call this year but Inagh-Kilnamona are still the team to beat and whoever beats them will more than likely be champions.