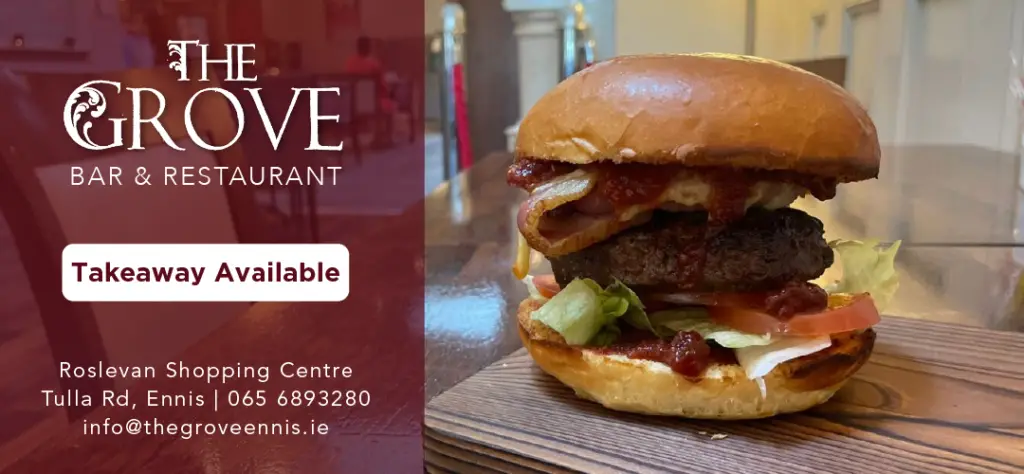 Harry Doherty and Michael Collins tackle Darragh Linnane. Photograph: Gerard O'Neill
CLARE'S MINOR hurling manager is hopeful his side can replicate their run of last season where they reached the All-Ireland semi-finals.
Brian O'Connell's charges produced an impressive display in Shannon on Tuesday seeing off Tipperary 2-15 0-14 in difficult conditions.
Biblical downpours accompanied the contest but it added to the steely determined display from the Banner youngsters. "It was touch and go whether the game was going to be on at all as there are a couple of soft spots on the pitch but it showed a bit of character to play in this weather and to play in the manner that we did," O'Connell reflected.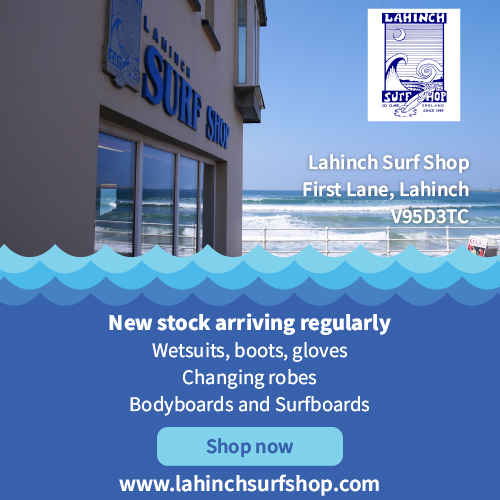 He added, "Obviously in the second half with the elements against you, we probably drew a bit too much pressure on ourselves. But it's the nature of the game when you have a lead like that as we felt that if we kept them from scoring a goal, we would be able to see it out and that's how in panned out".
Given that Clare reached the Munster final and All-Ireland semi-final last year, there is a hope simmering that the minors who still have Eoghan Gunning, Mark Sheedy, Matthew O'Halloran, Michael Collins, Fred Hegarty and James Hegarty from that side, can forge another progressive campaign.
This was evident in the demand for tickets among the limited capacity of 1,000 in Shannon. "Fair play to Wolfe Tones for putting it on. We appreciate the work they put into the pitch and also in a place like this with no stand and everyone expect to stand on the hill, it's great that it sold out so quickly, the 1,000 or so spectators that were allowed in by the Munster Council. A lot of that might be down to the fact that there was a good run at this minor age group last year. There was a bit of a buzz around the place since that and I think that they might have been expecting or hoping for the same again. So hopefully we can go on a similar journey and we appreciate all the support".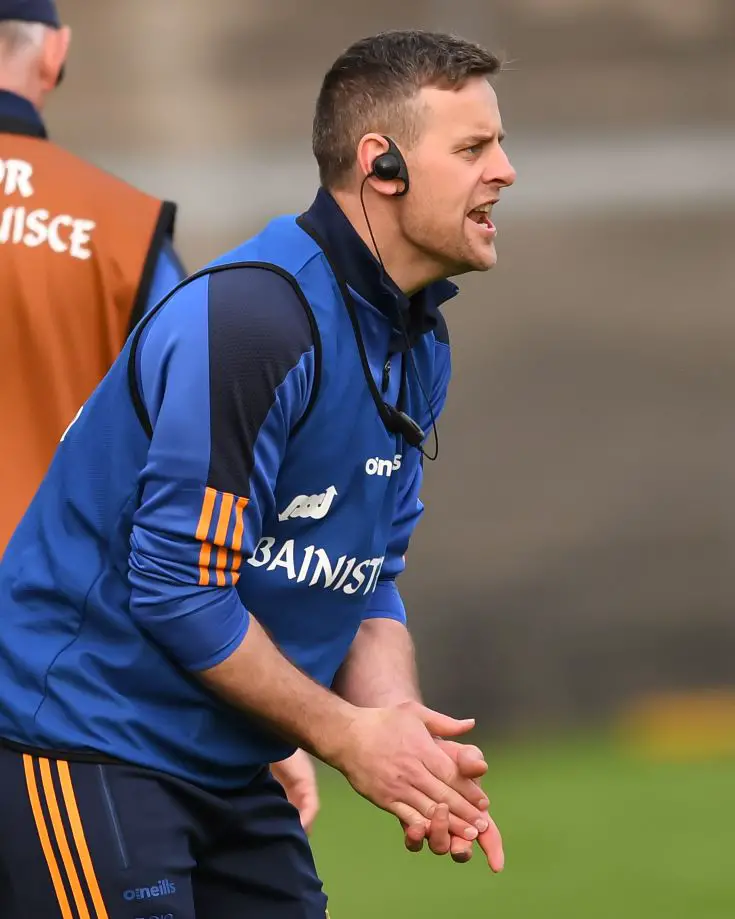 Shannon may be viewed as a more low-key setting but that did not take away from the occasion according to BOC. "No matter where the venue is, when it's your first day out, they're going to have nerves anyway coming into the championship and if anything, being in Shannon, actually added to it because it was such a late call. If it had been fixed for the 'Bridge and stayed there, it would probably have made it a little easier as we might have gotten a couple of training sessions there but that's all part of the development to feel those nerves and feel that apprehension on the first night out. And I thought they dealt with it really well".
Of the new additions to the panel, there were many who stood out in the eyes of the former Clare hurler. "Ronan Keane at full-back, Sean Arthur did really well while Marc O'Brien is underage again next year so these lads stepped up and having some players that contested last year's Munster Final around them massively helped. Even if I reflect back to the first game last year where we conceded goals against Tipperary early in the second half, it kind of deflated us. So we really learned from that so if you were to suffer set-backs in a game again, the lads would know how to deal with it. Especially on your first day out as you don't really know what's going to happen".
Among the highlights of the Tipperary was a wonderful goal by Clonlara's Michael Collins. "It was unreal. I'd say I was shouting at him from about 65 yards out to put it over the bar when he had a bit of space but Michael has pace to burn and when it opened up, he just took off. It then looked like the door was closed but he had a little flick and was able to put it home so that gave us a bit of breathing space in the first half and settled us. Up to then, we had pucked four or five wides early on so that just settled everything so it was a fantastic goal and I look forward to seeing it back," O'Connell recounted.
Scoring the first three points of the second half via Marc O'Brien, Collins and Michael Power was important, the Wolfe Tones clubman noted. "We knew that we had to start strong as Tipp were going to throw everything at us. It was something that we talked about in the dressing room at half-time, just to keep the scoreboard ticking over, try to get those first few scores and keep that distance. So to score the first three points of the second half were vital playing into those conditions.
Injury saw both Gunning and Ronan Keane depart before the final whistle on Tuesday. "Anyone that has seen Eoghan Gunning hurl, knows that he can play anywhere. He was a Minor All-Star last year so we did contemplate putting him up in the forwards where he plays for his club and school but when you can play like that in the backs and keep the house safe, then why would you move him," the minor manager explained.
Focus is now firmly on Limerick with Tuesday's clash scheduled to commence at 7pm. "The draw was kind of good to us in that we get a week off after the Limerick game next week. So we're off for a week before we play Waterford. Once teams have played, we'll know a lot more about them but our first focus is on Limerick and we're really looking forward to the Gaelic Grounds".