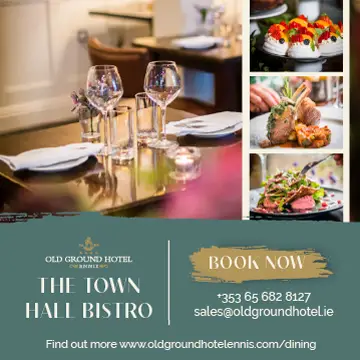 SISTERS were doing it for themselves at the National Women's Enterprise Day in Killaloe today.
Clare, Limerick and Tipperary Local Enterprise Offices (LEO) teamed up to create an event for over 100 aspiring female entrepreneurs and female-led businesses across the region.
Clare (LEO) Senior Enterprise Development Officer Linda Earlie said that there are plenty of opportunities for women who want to set up a business in the Banner County.
"We're seeing more and more women coming in through the LEO with new business ideas or women currently in business that are looking to expand their opportunities with the Clare region and we are seeing more and more companies looking to export," she added.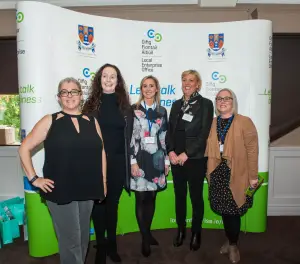 Key note speaker for event was Chanelle McCoy, with presentations also given by Celia Holman Lee and Catherine Duffy of Northern Trust.
Ennis based proprietor of www.thebookkeeper.ie Monica Ford said she is a huge admirer of Chanelle McCoy and her entrepreneurial skills.
"I thought it was pretty incredible that [Chanelle] is actually a scientist. It's really, awesome, the pictures that you see of her online all dressed up and she looks amazing and she's at all this equine stuff and she's an incredibly intelligent, smart, accomplished businesswoman," she added.