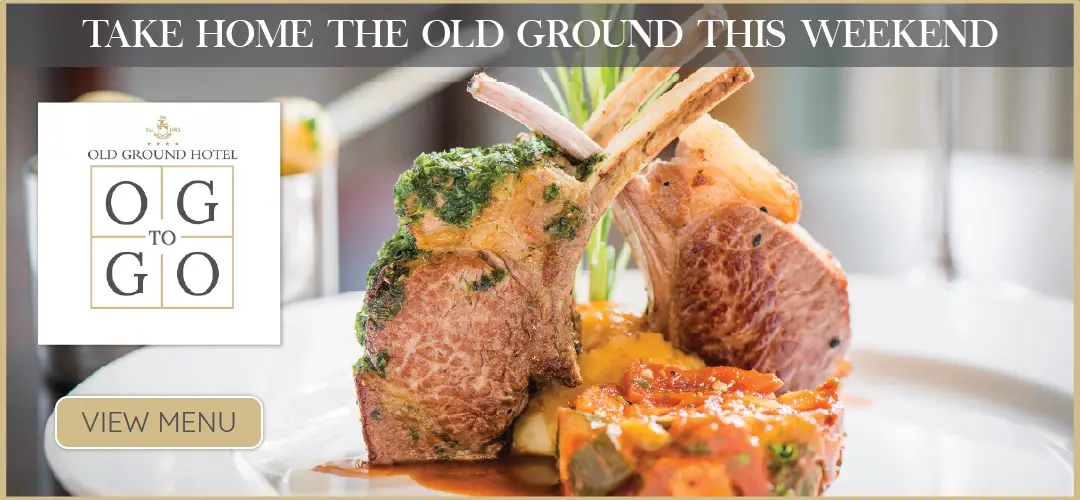 *Photograph by Gary Collins
Fine Gael are well placed to win three seats in the Killaloe Municipal District for the first time in the party's history according to Cllr Pat Burke.
Elected to the Council on his first attempt in 2009, Burke is hoping this May he will record a three in a row. He represents the party in the district alongside Cllr Joe Cooney and Ger O'Halloran in what is now a five seat constituency. Already they face the sitting Fianna Fáil trio of Cllr Pat Hayes, Cllr Tony O'Brien and Cllr Pat Hayes while Barry O'Donovan (Green Party), Beckha Doyle (Social Democrats) and Seán Naughton (Sinn Féin) have since confirmed their candidacy.
"Geographically we're well spread, I'm over here in the most easterly point, half a mile from the county border, I have to go out the one road everyday into Scariff, Joe Cooney is in the middle and Ger O'Halloran is on the extreme other side so from a geographical point of view we're well placed to take three seats. With Fine Gael doing well nationally and in opinion polls, I think there's a strong possibility of us taking three seats out of five".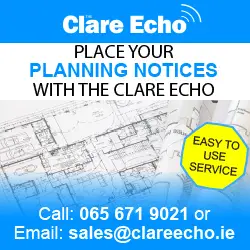 Though the bulk of elected representatives have been critical of boundary changes, Cllr Burke is in the minority who feels it "makes more sense". "It would be more difficult being reduced to a five seater obviously you've five sitting councillors because Michael Begley is in Clonlara and that area is now gone into the Shannon Municipal District. When I heard the news first we were being reduced to five councillors I was concerned until I discovered Clonlara and Michael Begley were moving into Shannon so that frees it up a little bit, apart from the personalities the new area makes more sense, it's more compact, the North Clare area is now gone into Ennistymon so for the people up there it makes much more logical sense the way it is divided up now the way Quin and Clooney have now come into East Clare, it's a compact area for five councillors spread throughout the area should serve people fine".
Highlighting a lack of activity in rural communities over the winter months, Cllr Mary Howard speaking at the last meeting of the Rural Development SPC stated if you passed Whitegate at night 'there isn't a light on'. Pat who lives in the East Clare village has since re-assured the Ennis councillor, "I wasn't aware of the comment but Mary Howard is welcome to Whitegate anytime where she will find plenty of lights on I can assure you. We're performing well compared to other villages, we have retained our two shops and a post office, we've a pub, restaurant when plenty of villages don't".
When asked by The Clare Echo if he felt areas of rural Clare such as Whitegate were being neglected, the father of three said, "No. What I've always said is we're not going to get employment or factories in every village and at every crossroad, what we need is connectivity and what we need to do is upgrade. I must say the regional roads in East Clare under our past senior engineer, Hugh McGrath had great works done in upgrading, the road from Whitegate to Ennis for example has improved a lot in the last five years, people comment on it that they can drive at night comfortably and in winter time. We're considered a commuter village here in Whitegate, we were part of a study under rural regeneration and planning office in Clare County Council, we're equidistant from Ennis, Shannon and Limerick, we have people here nursing in Ballinasloe for example, it's the same distance from Ballinasloe as it is to Ennis, while we're in the middle of nowhere we're very central at the same time, albeit that it is up to thirty miles to get to the major centres of employment and people are happy to do that provided the infrastructure is there and the new proposed Killaloe bypass will greatly improve the connectivity so I wouldn't worry about us from that point of view".
At a national level, Fine Gael continues to top opinion polls, Burke maintained that the party would top an opinion poll in Clare if one was conducted. "We're recovered from the recession in a lot of ways and people can see improvements and they're happy enough in general I feel with the Government. Health and housing are big issues but in rural county Clare housing maybe isn't as big a crisis as it is in urban centres like Ennis or Shannon for example. In rural East Clare, I'd like to think Fine Gael have been doing well".
A full-time farmer, Pat is looking forward to the lead-up to the local elections in May. "I'm a people person, I love getting out and meeting the people whether it's at the Mart or at a hurling match, meeting the people and canvassing and getting the feedback. Obviously we're meeting people everyday in our roles as councillors but when the canvassing kicks off in the New Year I'm looking forward to the challenge and now that we're down to five seats and I'm out here in the rural periphery it will be a challenge and one I'm looking forward to".