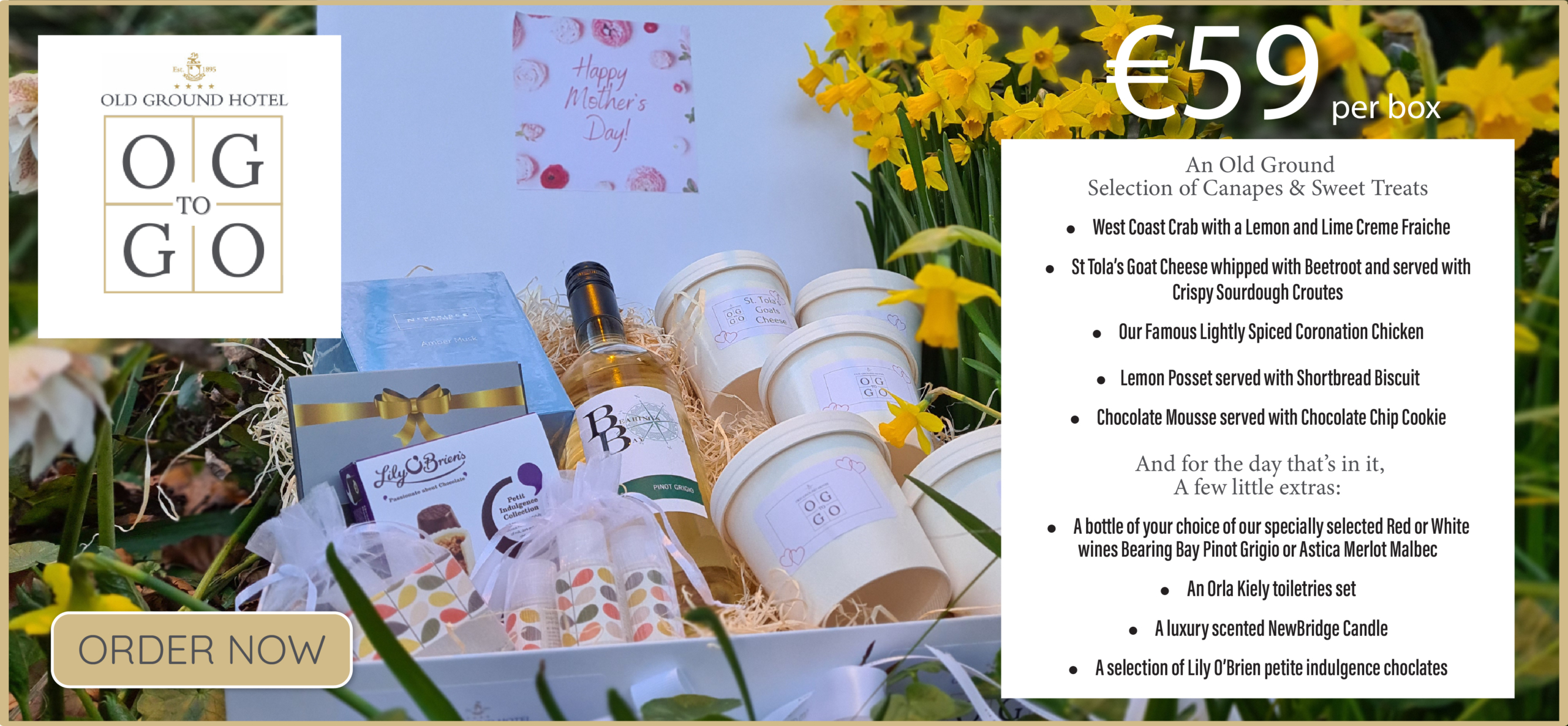 *Michelle Grimes & Lynne Connolly. Photograph by RTÉ

One of Bunratty Castle's longest serving staff members features in a RTÉ documentary to be broadcast on Monday.
Kilmore resident, Lynne Connolly has worked as a Bunratty entertainer for 23 years and stars in One Day: Showing Ireland Off where she showcases her daily duties at the tourist attraction. Of her responsibilities on the job, she said, "We serve the food, we do all the speeches, we give the history of the castle, we throw the prisoner in the dungeon and then we went do the entertaining and the singing, we put on a half an hour project for each banquet, then we serve the tea and coffee downstairs. We do everything from the welcoming to the serving and entertaining, you're in our hands completely from the minute you come in the door to the minute you leave".
Up to 3,000 tourists visit Bunratty Castle and Folk Park in one day, two out of every three come from either Ireland or the USA. In twenty four hours, the Bunratty singers will also serve up around 900 ribs and close to 300 pieces of chicken. "We get all sorts mostly tourists but over the years more so in recent years we've got much more Irish people coming out to us, a lot of them would come out and say 'oh my God we know the banquets were on but we didn't realise it was this good' then word would spread. Over the Christmas time we would do different shows and it's mostly Irish coming back year after year, we've more Irish coming now than there ever has been before. Down through the years though it has mostly been Americans," Lynne revealed.
While filming the documentary, Lynne was five months pregnant. Since then she and her husband, Keith have welcomed a baby boy, Ted who is now two weeks old. She recalled the filming process as a very enjoyable period. "It was a great experience and we were just ourselves as usual, we did exactly what we did every other night so what you see is what you get ".
Though best known for her performances at the castle, not many people would know Lynne was also the first receptionist to be employed by Limerick's Live95FM. By day she worked for the radio station, did voiceovers and community announcements while by night she headed for Bunratty to entertain those wining and dining.
An employee at Bunratty since the age of seventeen, Connolly left for a five period where she worked for Abdullah II of Jordan. "I got a job working for the King of Jordan privately on his jet as an air hostess so I went off flying with him for five years". "I started working for Royal Jordanian and I was there for ten months when King Hussein died and your name had to be put forward by your supervisor if they thought you would be good enough to get an interview so my name was put forward, I went for the interview and they took me on".
Since returning, she has also clocked up the air miles with trips to New York and Sweden to promote the Bunratty brand abroad. "We sang on the Today Show in New York in front of ten million visitors, we did that live. Bunratty send us off all over Ireland to sing for functions here, there and everywhere, we were in Sweden two years ago singing for the ambassador in the Swedish residence. We have people coming to us as well, we had the Chinese Vice President Xi Jinping we closed down the banquet and opened it up for him and his dignitaries and guests. We've had loads of Hollywood stars coming in over the years. I think they're looking at sending us out a bit more".
She told The Clare Echo that she has noticed more people visiting the tourist attraction during her two decades of service there. "There is an increase most definitely over the years. The banquets are packed twice a night seven nights a week". Though many people have walked through their doors, according to Lynne their reaction remains the same, "It's always a shock value that people are coming in expecting one thing and they are going away with something else completely better".