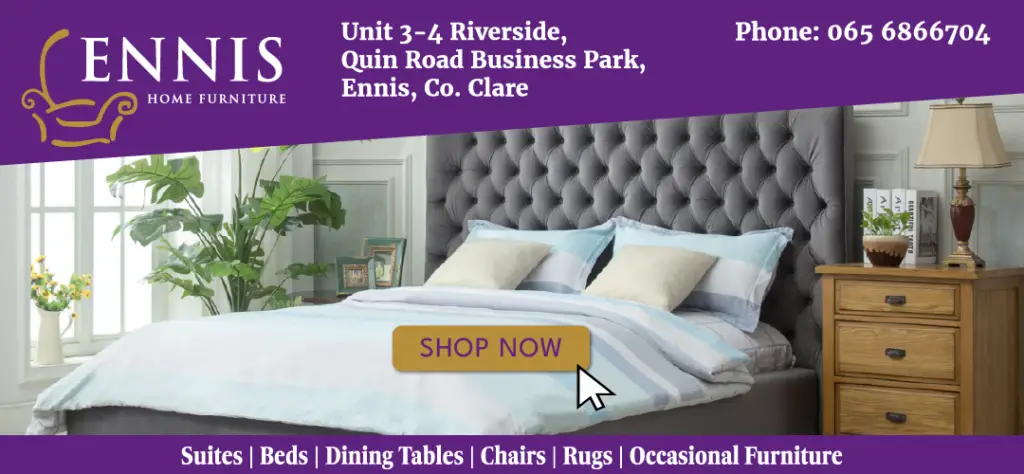 *Photograph: Joe Buckley
Bunratty Castle & Folk Park staff have claimed figures from Shannon Group management don't add up when it comes to visitor numbers.
CEO of Shannon Group, Mary Considine stated in The Clare Echo last week that visitor numbers to Shannon Heritage operated sites such as Bunratty Castle & Folk Park had collapsed. She stated that numbers to Bunratty had dropped by 70 percent and that the figure at King John's Castle was 80 percent.
Both attractions were set to close on August 31st with Shannon Group insisting that State funding to the tune of €6.4m was required to keep them open until June of next year. Minister for Public Expenditure and Reform, Michael McGrath (FF) announced that €2.6m would be granted to keep the attractions open for the remainder of 2020.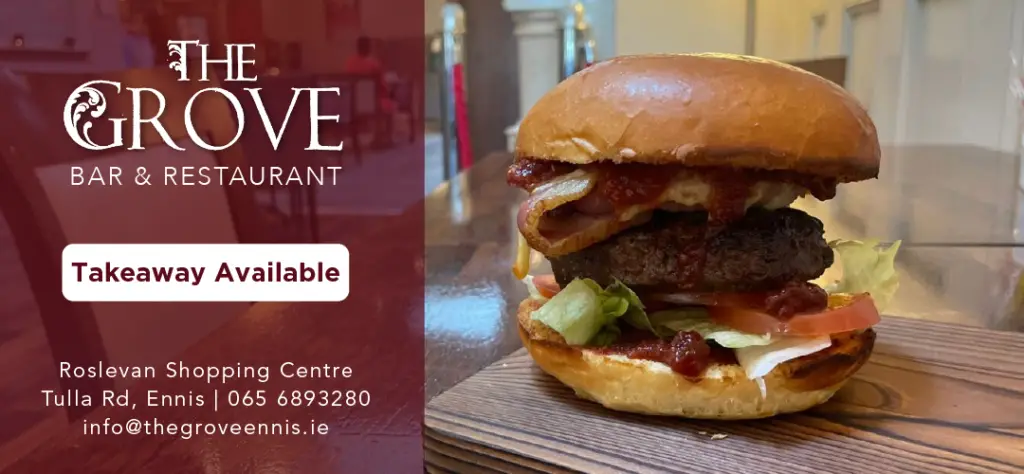 Two thirds of Shannon Heritage staff in the Mid-West have been temporarily laid off since March and the onset of COVID-19.
A representative of Save Shannon Heritage told The Clare Echo that the figures provided by Shannon Group do not add up. "The past seven weeks since re-opening have seen the domestic market surge to about 50% with many new and first time visitors from all over 32 counties. Most days the car park is full and it is demoralising for all of us to see the words 'Shannon Heritage numbers collapse' when we know this is untrue".
Staff members claimed that press releases issued by Shannon Group "are constantly negative and laying the blame on the pandemic," with no reference to the "buoyant" staycation market.
Save Shannon Heritage questioned if the rhetoric from Shannon Group was to defend their planned closures of the sites. "They have shown no leadership or given hope to the approximate 300 employees at Shannon Heritage, all we get is the constant repetition that Covid is to blame for everything.
"Why can they not be positive and acknowledge the Irish market for their great support and spend. Can you imagine how much better our attendances would be if they kept open Dungaire Castle, Craggaunowen and Knappogue, the benefits are obvious, more revenue, more choice for the domestic visitor, more of us back at work and most importantly, the experience of enjoying our heritage and allowing our experienced staff the chance to engage and welcome our domestic visitors," a spokesperson added.
Union representatives for workers at Bunratty Castle & Folk Park also disputed the claim that visitor numbers were down by 70 percent. "Whilst there has undoubtedly been a reduction in tourists to the sites the months of July and August have been very busy with domestic tourists and indeed, this last week, saw a tour bus visiting Bunratty Castle & Folk Park from one of the green list countries. A visit any day of the week around lunchtime will see the car park full of cars and visitors queueing to enter Bunratty".
Responding to further queries from The Clare Echo, a spokesperson for Shannon Group confirmed that figures quoted for the performance of Bunratty Castle and Folk Park are correct. "Visitor numbers to our Shannon Heritage sites, including Bunratty Castle & Folk Park have been decimated as a result of Coviid-19. The business is hugely dependent on international visitors, which account for over 70%. Visitor numbers to Bunratty Castle & Folk Park up to the end of July are down -81% and revenue is down -82%," the spokesperson said.