*Fianna Fáil's sitting councillors in East Clare, Tony O'Brien, Alan O'Callaghan and Pat Hayes. 
NOMINATIONS have closed for prospective candidates within Fianna Fáil's East Clare Comhairle Ceanntair to contest next year's local elections.
First out of the blocks in getting the process underway ahead of the May 2024 local elections are Fianna Fáil's East Clare branch where four candidates have received nominations and will go before the party membership.
It is expected that only three candidates will be put forward to contest the local elections for a successive election. A date and venue has not been confirmed for the convention but it is likely to be held in April.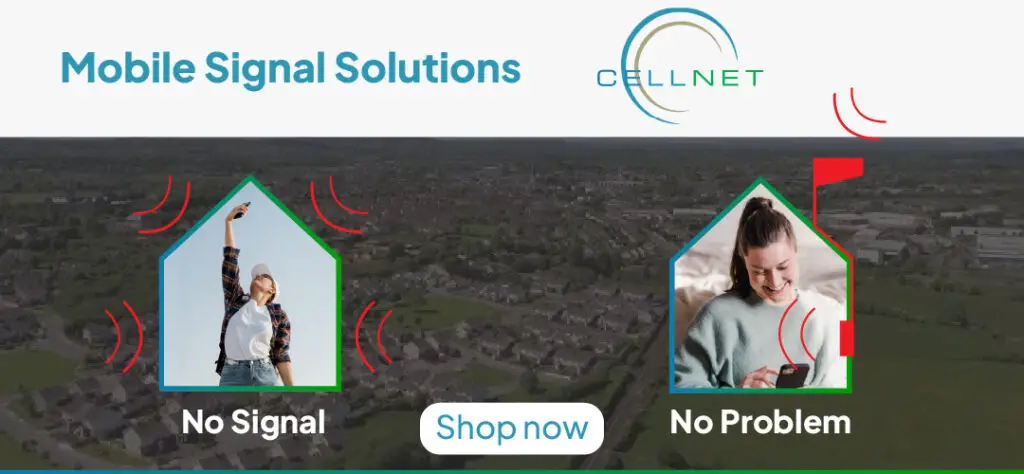 Of the four candidates, three are sitting councillors, Cllr Tony O'Brien (FF), Cllr Pat Hayes (FF) and Cllr Alan O'Callaghan (FF).
Broadford native Matt Moroney who now resides in Killaloe has been nominated and is the main challenger to the status quo. The forty year old suckler farmer who works in the Arrabawn Co-op in Bridgetown believes Broadford needs a voice within Clare County Council. "There's a few issues locally around, one of them being the sewerage system, it's been shovel ready for years but it hasn't got any further, there are local issues that I could give a boost to. This development has been proposed and promised for quite a number of years and I intend to add pressure to advance the commencement of the project".  He also wished to see planning eased around farming families.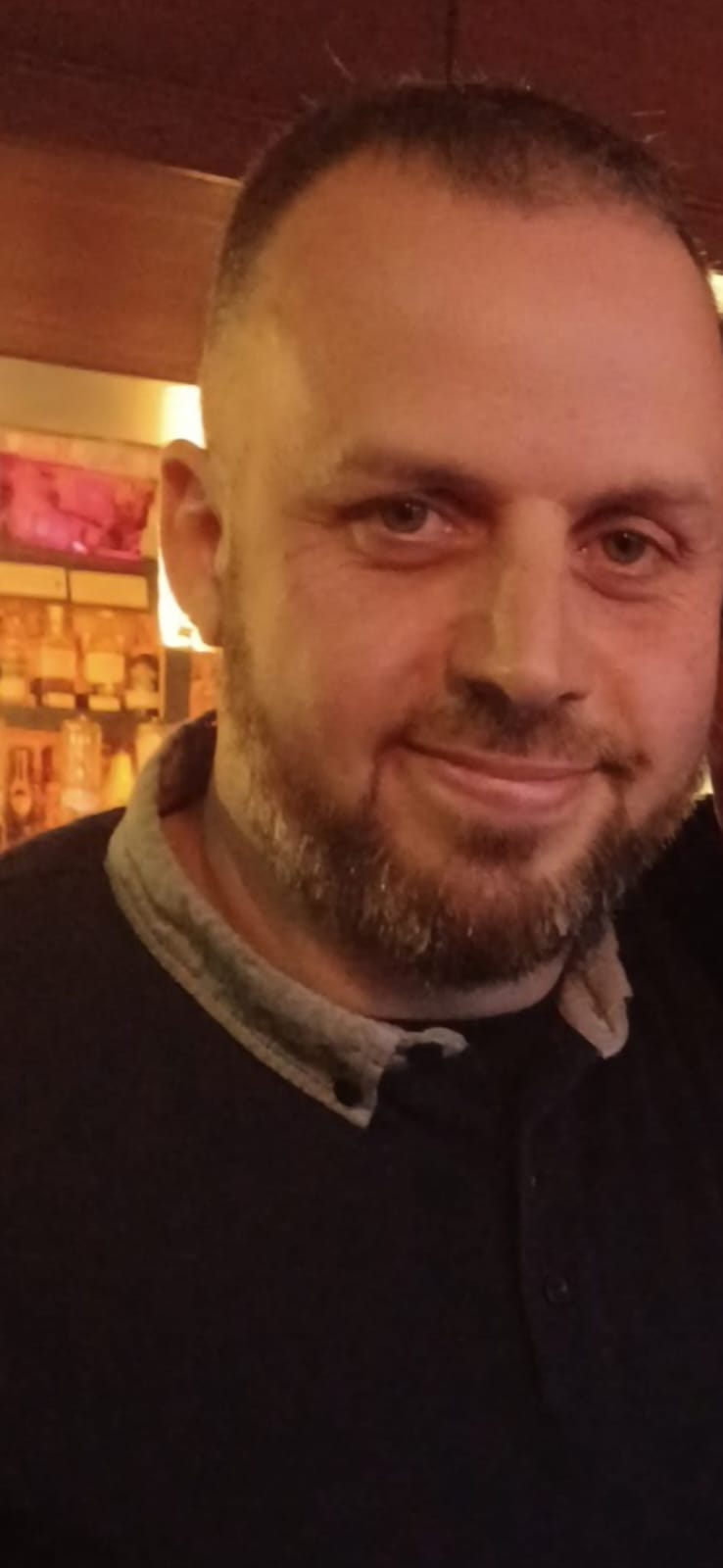 Speaking to The Clare Echo, Matt stated, "I get on very well with all three lads being honest, they are good men and doing good things for their area, I feel there is more that could be done, there is a pocket of East Clare that hasn't had any representative or councillor before, there has been no elected councillor in Broadford before, it is an area that needs a bit of concentration". He believed he could identify sites in the community "where small numbers of social housing can be built to cater for locals needing housing in their own area. I also want to help encourage the revival of derelict houses and help the owners avail of any grants available to them and related to this matter ill be encouraging our td to have another look at the legislation covering the rights of both landlords and tenants.
O'Brien who is the sitting Mayor of Clare was adamant only three candidates should be selected. "I'm firmly of the view that only three should go forward, the sitting three have done very well for East Clare and have delivered well for East Clare since 2014, we've Active Travel projects right across the district from Flagmount to Broadford, Quin to Tulla and Scariff, the investment is a result of the hard work of the five sitting councillors. There has been significant investment, look at Inis Cealtra and the Killaloe Bridge and Crossing, we've managed as a team to push it and keep it at the top of the agenda, we've been very successful as a team for East Clare, it would be foolish for Fianna Fáil to even consider putting forward four candidates in a five seat constituency".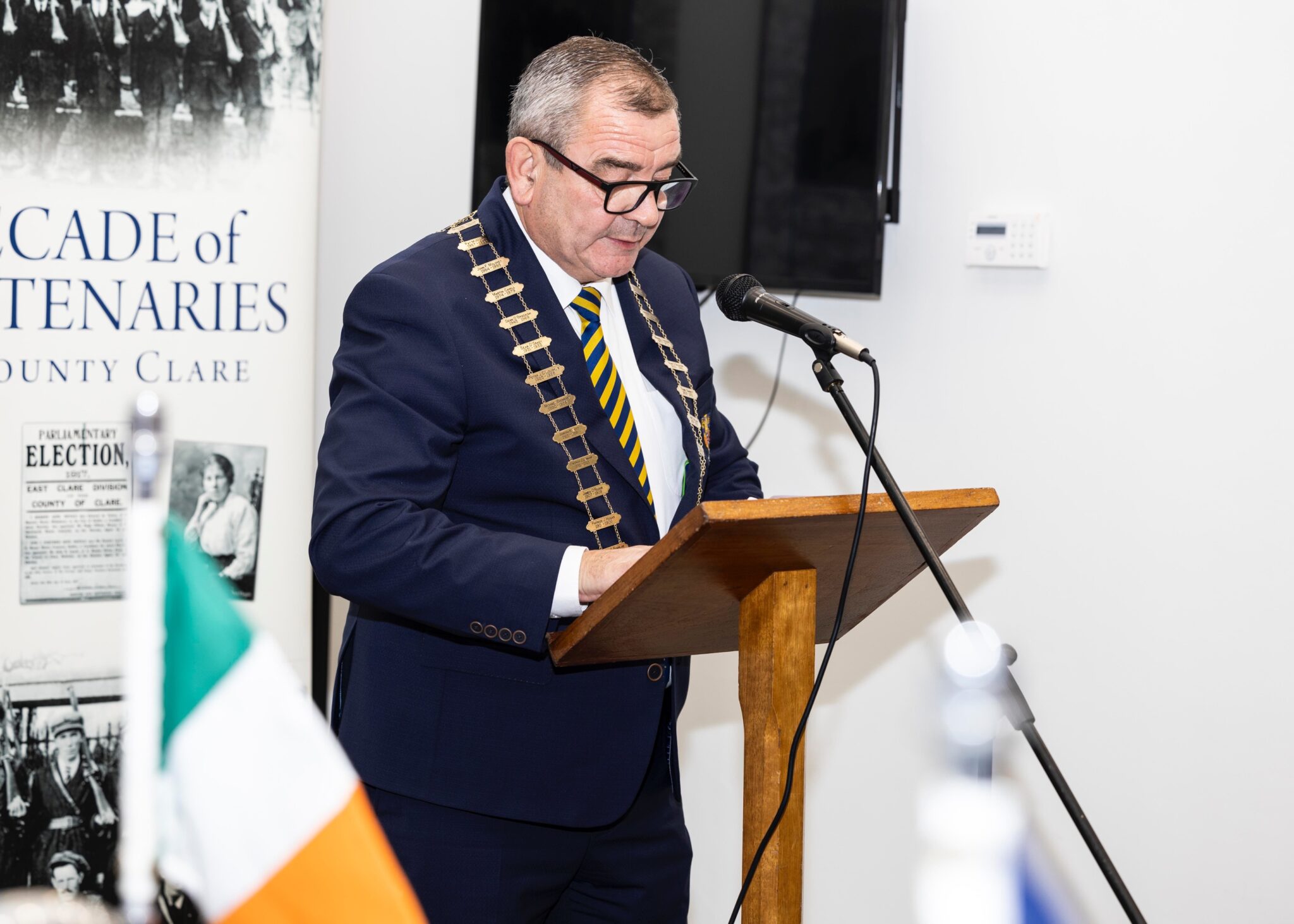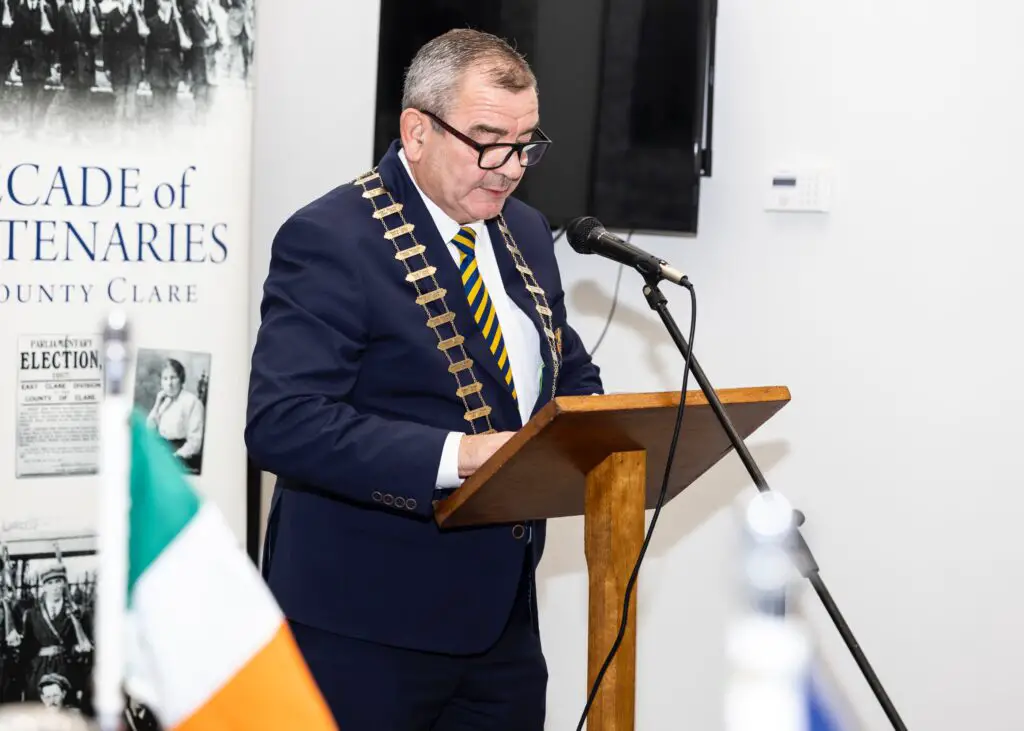 Killaloe based O'Brien who was speaking to The Clare Echo from New York City where he is representing the county during the St Patrick's Day festivities admitted that the policy of keeping three Fianna Fáil candidates should be kept even if a sitting councillor is unsuccessful at convention. "Should one of the sitting councillors be unsuccessful I don't think there's any point in adding a fourth candidate to a five seater constituency, if there was six or seven seats you might consider it but it is a five seater, the way Fianna Fáil and the Government parties are doing in the polls we would do very well to hold onto our seats, we did it in 2019 but it was a struggle. There is only room for three Fianna Fáil candidates in the Killaloe Municipal District, it would be detrimental to even contemplate putting four candidates in".
An appetite for new personnel to come forward was welcomed by Cllr O'Callaghan. "It's healthy to have people looking to run, it's a five seater constituency we have three sitting councillors, Pat Hayes is there 20 years, I'm heading into third term and Tony's on his third or fourth, we're well spread geographically. It's healthy to see there's other people coming forward but we feel the room isn't there, it's not possible to win a fourth seat, we need to hold onto the three seats we have. It happened in 2019 and 2014 that four were in the selection convention".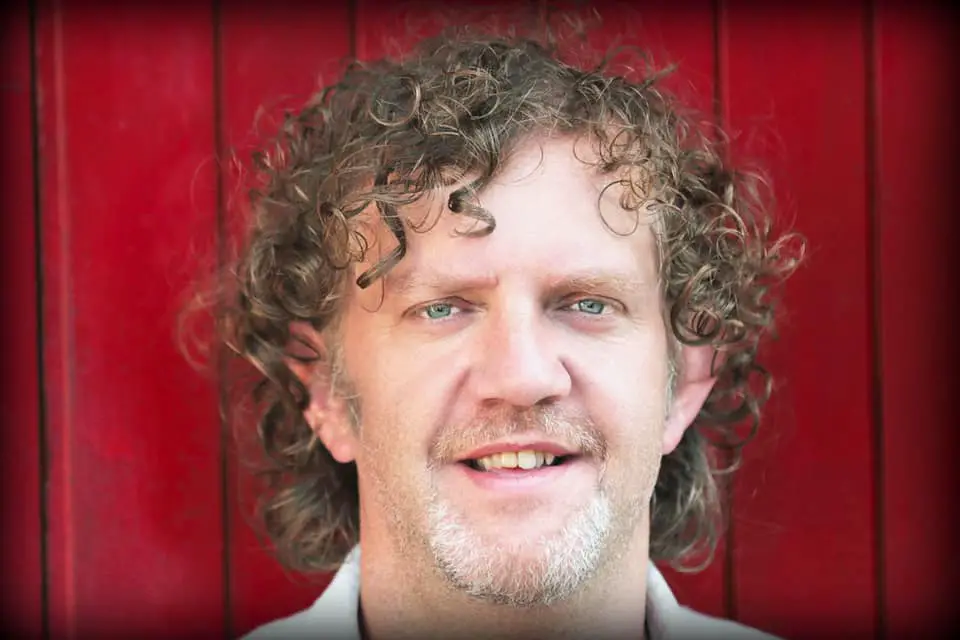 Electoral boundary changes saw the Killaloe MD drop from a six seat to five seat constituency from 2014 to 2019, for O'Callaghan's first foray into politics nine years ago the party ran four candidates. "If there was a vote at that convention I wouldn't have got through the convention, I didn't know much about conventions then but I was lucky to have got through and if it have ended up through a vote I may not have got through".
It will be challenging for Fianna Fáil to retain their current figure of thirteen councillors according to Cllr Hayes. "I'd be in favour of retaining the three," he said of the procedure he would back in East Clare. "All I can do is work on my own record of trying to represent the people of East Clare. It is very much an individual thing running for convention even though it is running for the party, it would be very disappointing not to get the nomination".
Should Moroney usurp any of the trio then the defeated candidate will have to consider their political future, the Maghera native maintained. "It's part of democracy that we run conventions, it is good that we have a healthy party. I can only speak for my own behalf, you'd have to consider your political future if you were unsuccessful. I haven't considered it, I'm not being presumptuous. It will be a challenge for Fianna Fáil to retain the councillors they have across the county, we did extremely well the last time and in the Killaloe Municipal District to get the three out of five".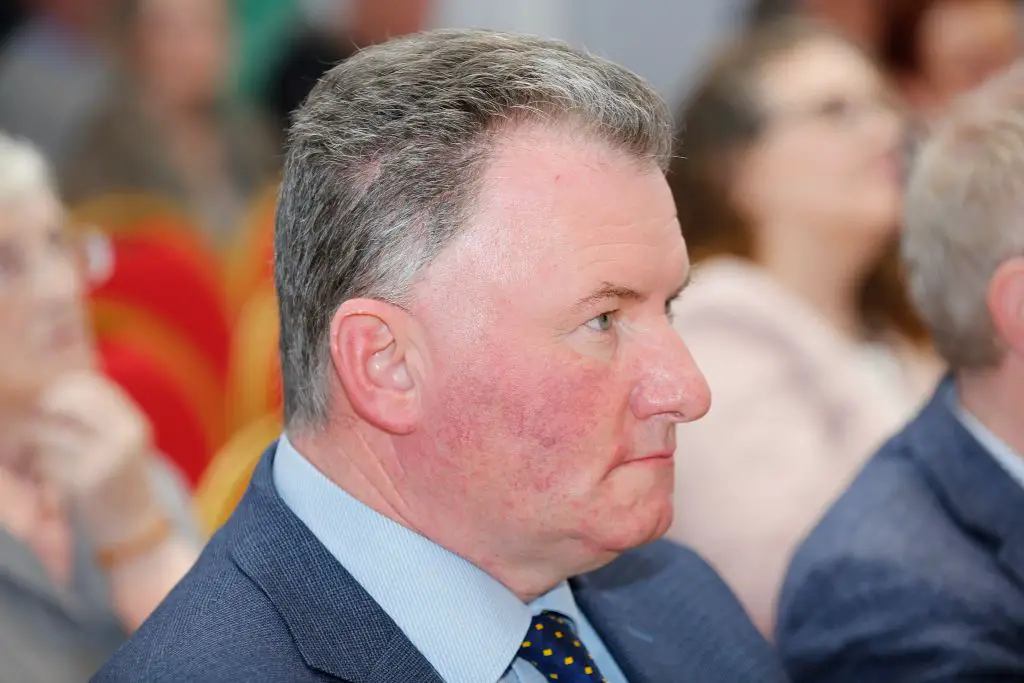 The Clare Echo understands that a surge in membership has been experienced within the East Clare Comhairle Ceanntair from 160 to 244, a cohort of which are said to be supporters of Moroney and joined late in 2022.
Before being able to vote in a selection convention, individuals must be paid up members for thirteen months. The decision of party chiefs in East Clare to move swiftly in holding a convention will subsequently hinder the potential impact from the Moroney supporters.
Cllr Hayes was the first elected in the 2019 local elections amassing 13.69 percent of the first preference vote while Cllr Joe Cooney (FG) once again dominated securing 26.65 percent of the first preference votes which saw him elected on the first count. Cllr O'Callaghan and Cllr O'Brien along with Cllr Pat Burke (FG) were all elected on the sixth count, none of the trio reached the quota of 1,687.
Four candidates flew the party flag in the race to be elected to the Killaloe MD in 2014 with Hayes again the first Fianna Fáil candidate elected followed by O'Brien and then a first-time candidate O'Callaghan while Liam Wiley (FF) the son of the late former Mayor of Clare Colm was eliminated on the fifth count but his transfers saw O'Callaghan beat then Mayor Joe Arkins (FG) to claim the final spot.