*Broadford celebrate. Photograph: Martin Cooper
After five years of trying, Broadford have sealed their return to the top tier in Clare hurling.
Broadford 0-15
St Josephs Doora/Barefield 1-11
Venue: Cusack Park, Ennis
Broadford made life very difficult for themselves in Saturday's decider but did just enough to secure their eighth intermediate title and first in eleven years. The win will atone for their 2016 defeat to St Josephs Doora/Barefield who were relegated from the senior ranks last year.
A bright start in which Broadford scored six points in the opening quarter laid the foundation for their win but their return of three points in the second and third quarter almost cost them the title. Fortunately for them, Donie Whelan was on form and did damage on every occasion he received the ball.
Doora/Barefield as they reflect on the game can have no complaints. They did build up a four point lead on fifty one minutes when the impressive Conor Tierney goaled but were the inferior team for the vast majority of the contest. Over sixty five minutes, they scored 1-03 from play and lost 54 percent of their own puckouts.
In terms of game management, Broadford ruled the roost. Tom Howard's side won the key battles with Darren Chaplin coming out on top against Davy Conroy while Alan O'Neill who has been The Parish's main main for the best part of this decade was restricted by Eoin Donnellan, once this happened their challenge greatly waned. The East Clare outfit had more strength across the board which was evident in their range of six scores contributing 0-11 from play.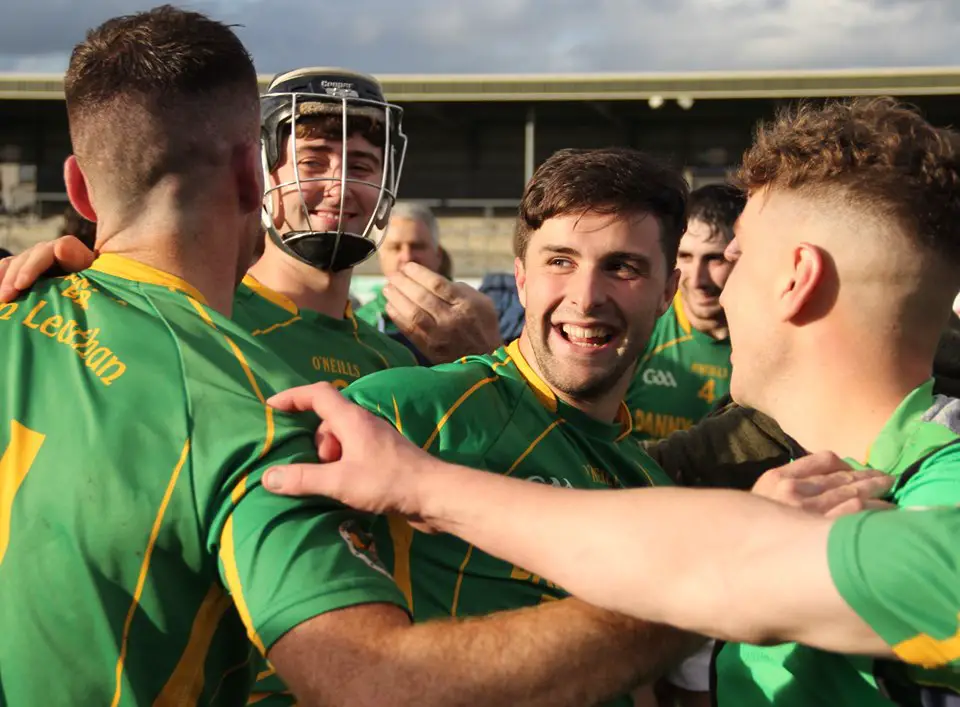 Donie Whelan with five points from play, Darren Chaplin and Darragh Whelan were best for the winners who will now play a Munster club semi-final on November 9th. Next year, they will be more than capable of reaching the knockout stages of the senior championship.
Speaking after the game, Donie Whelan referred to the amount of work in getting Broadford over the line. "We've worked so hard since we were relegated. We came up here against St Josephs three years and came out on the wrong side, it really drove us on. We don't win them often so we'll celebrate this one".
"If we had went four points down before over the years we wouldn't have dug our way out of it but thank God today went well for us".
Scorers Broadford: Donie Whelan (0-05), S Taylor (0-05 2f 1'65), P Hickey (0-02 1f), D Moloney (0-01), S Phelan (0-01), Craig Chaplin (0-01).
Scorers St Josephs Doora/Barefield: D Conroy (0-09 6f 2'65), C Tierney (1-00), A O'Neill (0-01), C Ruane (0-01).
Broadford: JC McMahon; Paddy Donnellan, Eoin Donnellan, Darragh Whelan; Cathal Chaplin, Darren Chaplin, Padraig Taylor; Mark Moloney, Diarmuid Moloney; Sean Phelan, Shane Taylor, Craig Chaplin; Donie Whelan, Niall Moloney, Stiofan McMahon.
Subs: Padraig Hickey for M Moloney (43), Kieran O'Connell for Phelan (53), Danny Reddan for D Moloney (55), Diarmuid Whelan for Craig Chaplin (63)
St Josephs Doora/Barefield: Paul Madden; Jarlath Colleran, Kevin Dilleen, Thomas Hehir; Conor Kearns, Aaron Landy, Keelan Butler; Darragh O'Shea, Adam Mungovan; Caimin O'Connor, David Conroy, Cian Barron; Brian Guilfoyle, Alan O'Neill, Conor Tierney.
Subs: Cathal Ruane for Guilfoyle (40), Jack Hannan for O'Connor (41), Fionn O'Brien for Dilleen (53).
Referee: Jarlath Donnellan (Wolfe Tones na Sionna)