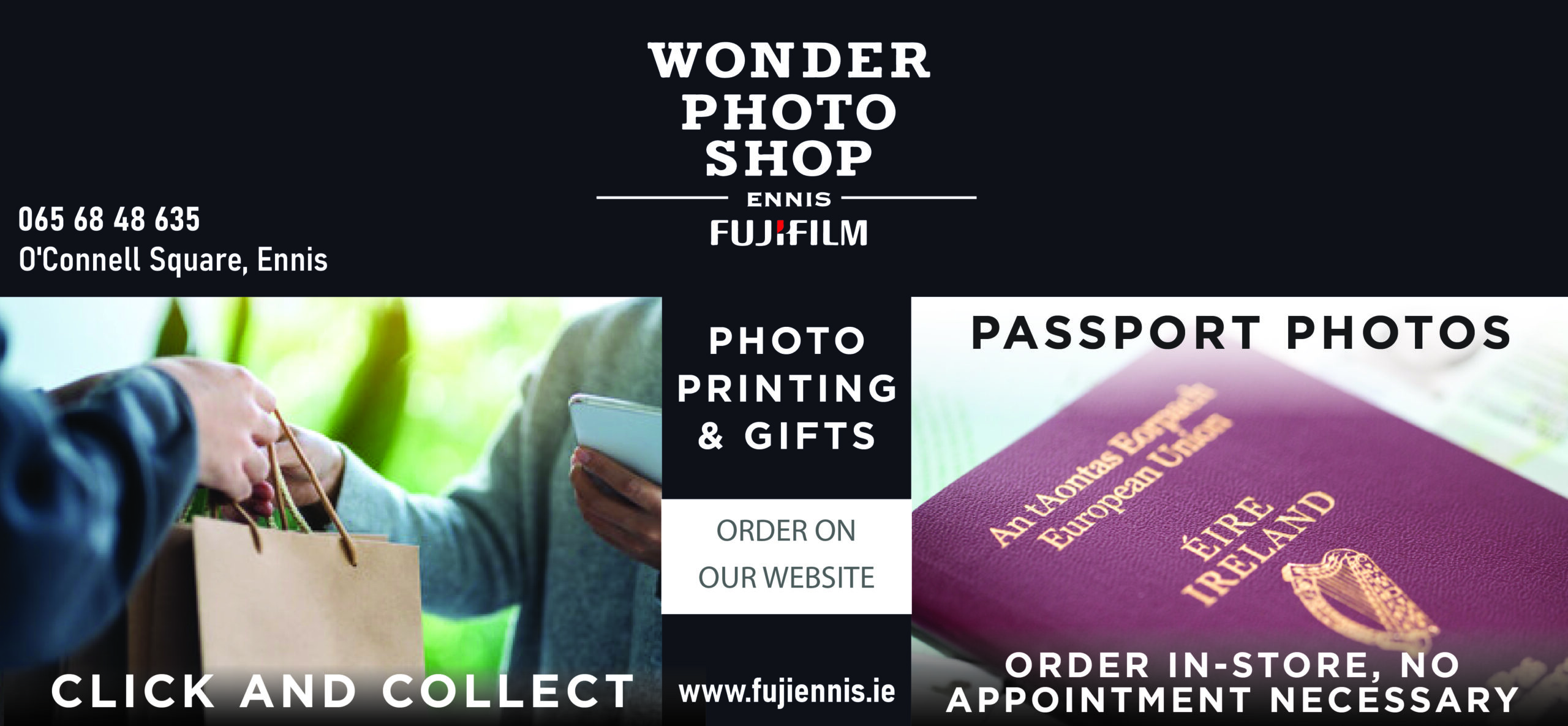 A Newmarket-on-Fergus native will this week launch the first book devoted to Irish government policy towards Northern Ireland from the division of the country in 1921 to the present day.
Donnacha Ó Beacháin is Associate Professor at the School of Law and Government, Dublin City University (DCU) where he lectures on post-Soviet politics, unrecognised states, Irish studies and foreign policy. His latest book, 'From Partition to Brexit' launches this week, in Dublin on Tuesday by Bertie Ahern and in the Old Ground Hotel, Ennis at 6:30pm on Friday by RTÉ's David McCullagh.
A son of former Clare GAA Chairperson, Brendan Vaughan and Deirdre O'Brien Vaughan who runs the Irish Traditional Music Institute, it comes as no surprise that Donnacha has carved out a successful career as his sister Caoilfhionn who lectures in UL.
Although Donnacha has worked all over Europe it was on the Ennis Rd in Newmarket-on-Fergus that his curiosity was first piqued on the subject of Northern Ireland. "I remember well walking with my father to Dromoland Castle from our house and it was 1981, I remember seeing in the newspapers everyday Bobby Sands MP may die today and I didn't know what the term MP meant so I asked my father. I was just thinking it was very odd at nine years of age and we were learned at school that there was a War of Independence and things had lived happily ever after or at least I understood it. It was the first inkling that I had that things hadn't finished as effortlessly as we had been led to believe, that's not sounding too precocious because at nine you're not thinking too much about politics but I do remember that conversation that there is something called Northern Ireland on the island of Ireland and it's somewhat different from the island of Ireland I live on".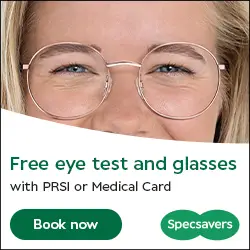 His passion for politics developed over his teenage years where lunches were spent at the River Fergus in Ennis with friends such as John Kelly and Michael Healy with politics always top of the agenda. "Growing up it was more a minority pursuit and it was something that I used to seek out like minded people, it was much harder to find information, you were really searching for information, you used to be getting second hand newspapers and books to keep abreast of things that were already old by the time you got to them, you really relied on RTÉ and that was it, we didn't have any foreign channel, there was no BBC, no channels, cable TV or anything like that. Whatever was on RTÉ was the news and if you wanted to find anything else, you had to go searching. That was also part of the attraction, people in their teenage years have different things that they find exciting and I guess I was one of those minority people who find politics very exciting and I kept with it, there was no great plan to end up where I am now and it's a nice position to be in when you have made your passion your profession as well, I read books about history and politics and I write about it and I enjoy doing that and it's my job and it's one of the reasons I'm very happy to be doing what I'm doing".
Work officially started on the book in 2010 but it began much earlier than that with several interviews conducted in his college years referenced, many of these people have since died while some including Jeremy Corbyn now leader of the British Labour Party have gone on to bigger things. "When I was in college I still had the same interest in this topic and I interviewed everybody from the grandmaster of the Orange Order to IRA to Secretary of States for Northern Ireland, then I lived abroad for many years in post Soviet countries and I wrote about that part of the world and that delayed me from getting back to this. The advent of Brexit was the final thing that made me focused on completing it".
Eight years ago, there was no such thing as Brexit on the horizon, it was not part of the original plan but has since formed an integral aspect of the story between both countries. The final chapter has been devoted to Brexit and Donnacha told The Clare Echo about the "extremely difficult" task of staying up-to-date on the complex issue. "With the publishers I had to ask them to keep until the very last minute a few paragraphs at the end so that when we were going to the presses and something major happened so I could update it at the end so that the book wouldn't be prematurely dated as a result of not including discussion on that. It really goes up to this year and I'm happy that none of the conclusions have been dated by anything that's happened since the book went to press. It has been a challenge".
He added, "The issues tend to be cyclical, the issue of the border in Ireland has been at the heart of this process for over a year, previously there were things like the Divorce Bill how much Britain would have to pay the European Union to fulfil its obligations in leaving the EU and the rights of citizens living in Europe have been sorted. A whole range of complicated issues have been sorted, it's been narrowed down to the issue and it has been left to the end because it is the most difficult issue for obvious reasons. If Britain wants to leave the single market of the European Union that obviously means there has to be a border of some kind to reflect that, there is no region in the world which has two different custom regimes and doesn't have a border. The other problem is that the British haven't been negotiating as a united front with the European Union in many respects, the main negotiations have been within the British Government, they're negotiating with themselves. The EU has been relatively consistent throughout despite having 27 members, it's actually trying to keep track of the changing patterns of British Government behaviour that's been the most challenging".
In his view, Britain "is a little bit like a nation going through a mid-life crisis. They had a comfortable maybe not exciting mutually comfortable relationship with the European Union and they've decided to throw it all away in search of these mythical partnerships with other countries in different parts of the world as if they're going to be more attractive". The type of deal they will go for is "difficult to predict" but he's adamant "a no deal is bad for everybody but a no deal is far worse for the British than it is for the European Union".
Covering a century of modern Irish history is no easy feat but the former holder of a Marie Curie Fellowship reveals his task was helped by the cyclical nature of politics in the country. "In 1923 the Prime Minister at the time we didn't have the term Taoiseach was William Cosgrave, the Foreign Minister was Desmond Fitzgerald and the Attorney General was John A. Costelloe. In 1973 the Prime Minister then called Taoiseach was Liam Cosgrave son of William, the Foreign Minister was Garrett Fitzgerald son of Desmond and the Attorney General was Declan Costelloe son of John A, their sons had the exact same positions fifty years later".
Ó Beacháin adds, "The big difference between negotiating now and negotiating 100 years ago on the issue of the border in Ireland, in 1921 when we were negotiating the British more or less said accept something less than a Republic and the existence of Northern Ireland or we'll a return to war, the Irish position of course militarily, politically, economically was so much more inferior and they had to accept what was on offer or that's what people felt at the time. Now it's an immeasurably different position that Ireland is in, it's the first time ever the Irish and British have been on opposite sides of a negotiating table where the Irish are on the stronger side and that's the reason why despite many attempts from the British Government to get around this issue by having private discussions with the Taoiseach or having individual discussions with member states trying to get around Michel Barnier, they haven't been able to get their way on the border it is a red line issue for the European Union and the EU position is the Irish position".
Those that attend the launch will get to avail of a special discount on the book. It will retail for €27 but on Friday copies will be on sale for €20 or two can be purchased for €30. "I'm hoping as many people as possible will get access to the book and read it. It's the first book on the subject surprisingly, this is the other big fear when you're writing a book that somebody else will get there first and publish the book before you, in this case despite there being so much in the public discourse no book has come out on the subject, for better or worse it is the first and it couldn't come out at a better time".
'From Partition to Brexit' has been generations in the making for Donnacha, from conversations with his grandmother on her experiences of the 1920s Troubles and the War of Independence through to interviewing older people on their life to get a sense of times that internet searches didn't cover. Described by Bertie Ahern as being "meticulously researched", the book is sure to be cited for generations to follow.