THE Toyota Yaris is a reliable, dynamic little car that has been on the market for the last two decades.
And for those who are looking for a change that's a tad more environmentally conscious, the Yaris Hybrid is the way to go.
Our resident motoring expert gives the full low down on the Yaris Hybrid in tomorrow's issue of The Clare Echo and trust us, he knows his stuff.
For now, here's a sneak preview of what he has in store:
THERE was a time when the Toyota Yaris Hybrid was one of the most wretched cars on the road.
Small of fuel tank (which desperately precluded longer journeys), noisy and not especially economical on the motorway, and fitted with an intensely irritating CVT transmission, it was pretty much roundly hated by car critics.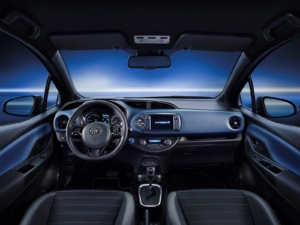 This, then, illustrates the value of not giving up.
Not that Toyota ever would.
Since 1997 it has been carefully honing and refining the hybrid concept, to the point where the technology has now received mass-acceptance.
Oh sure, the diesel scandal has given things a useful boost, but the fact is that hybrids, and Toyota hybrids in particular, have just been getting better and better.
So it proves with the Yaris Hybrid.
Toyota's engineers have just kept at it, tweaking a part here, a part there, finessing the software, improving the CVT, and here at last is a Yaris Hybrid which can be wholeheartedly recommended.