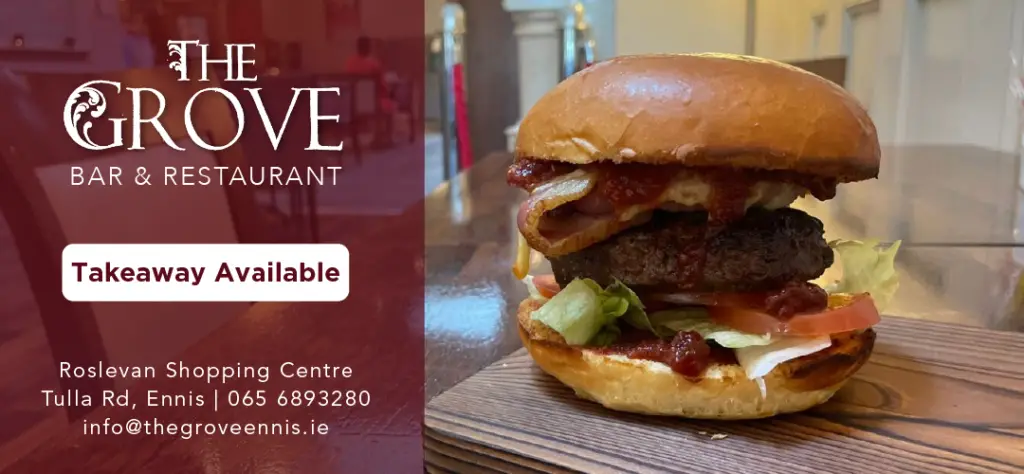 Sixmilebridge took the lead in the sixth minute of additional time to claim their place in the U21A hurling semi-finals defeating Tulla on Sunday morning.
Sixmilebridge 0-16
Tulla 0-15
Venue: Clonlara GAA
A better start and stronger finish paved the way for U21 roll of honour leaders Sixmilebridge to seal their spot in the last four of the competition. Despite requesting to drop down to the B grade before the championship draw, Tulla certainly didn't lack belief for this contest and they will certainly feel it is a win they left behind them.
Two frees from Jack Corry and one point each from Luke Keogh and Paul Corry had Sixmilebridge leading 0-04 0-01 at the conclusion of the first quarter. Noticeably during this period, The Bridge had won the first four of their own puckouts while Tulla had lost their first six puckouts.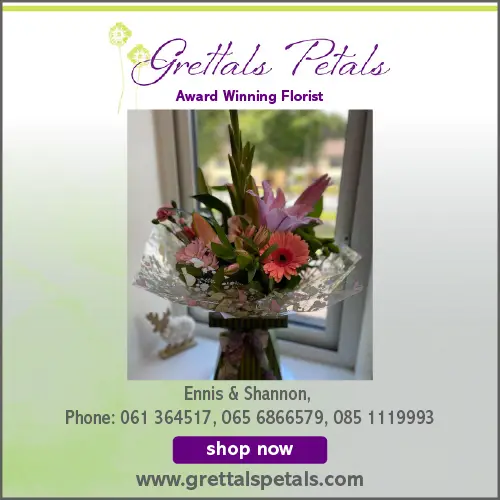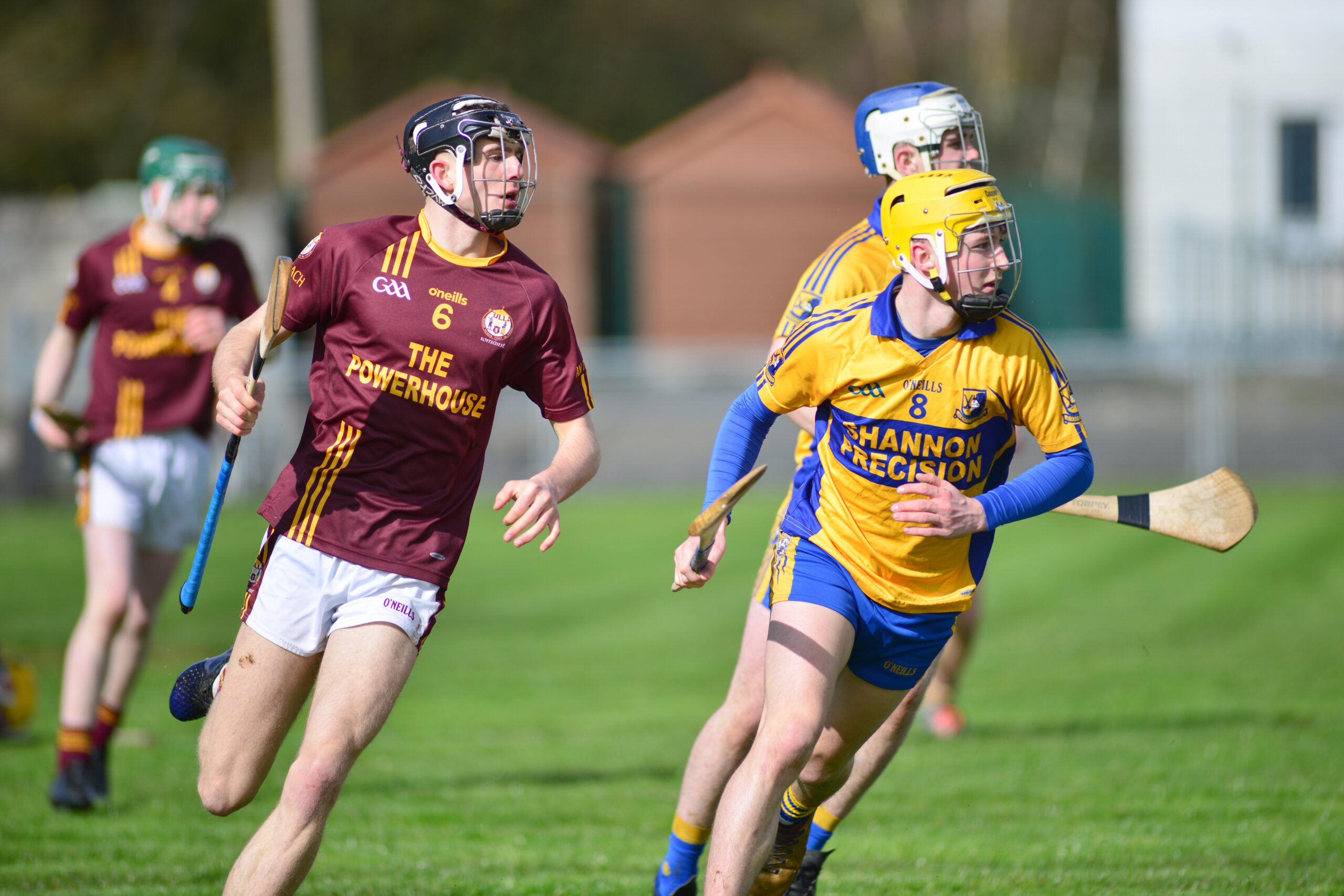 When they settled, Tulla took control, with Sean Withycombe, William Halpin and Conor Murphy all on target, they retreated to the dressing rooms at half-time leading 0–08 0-06.
Shane Whyte denied Tulla a dream start to the second half pulling off a save to deny Andrew Conheady a green flag on the restart. Points from Murphy and Withycombe pushed Aidan Lynch's side two clear by the end of the third quarter.
Approaching the final few minutes of normal time, two Jack Corry frees put The Bridge on level terms. Had it not been for full-back Sean O'Callaghan, Tulla would have been further behind, he was in the right place at the right time to keep out a Luke O'Halloran attempt on goal. Netminder Cillian Dunworth was also called upon to keep out a Bridge effort, this time Sean McNamara was denied.
Frustration was voiced by the Tulla management when seven minutes of additional time was announced. During this spell, they added just a single score through Withycombe with Tommy Liddy's Bridge pointing through Jack Corry and match-winner Luke Keogh to come good in time for the final whistle.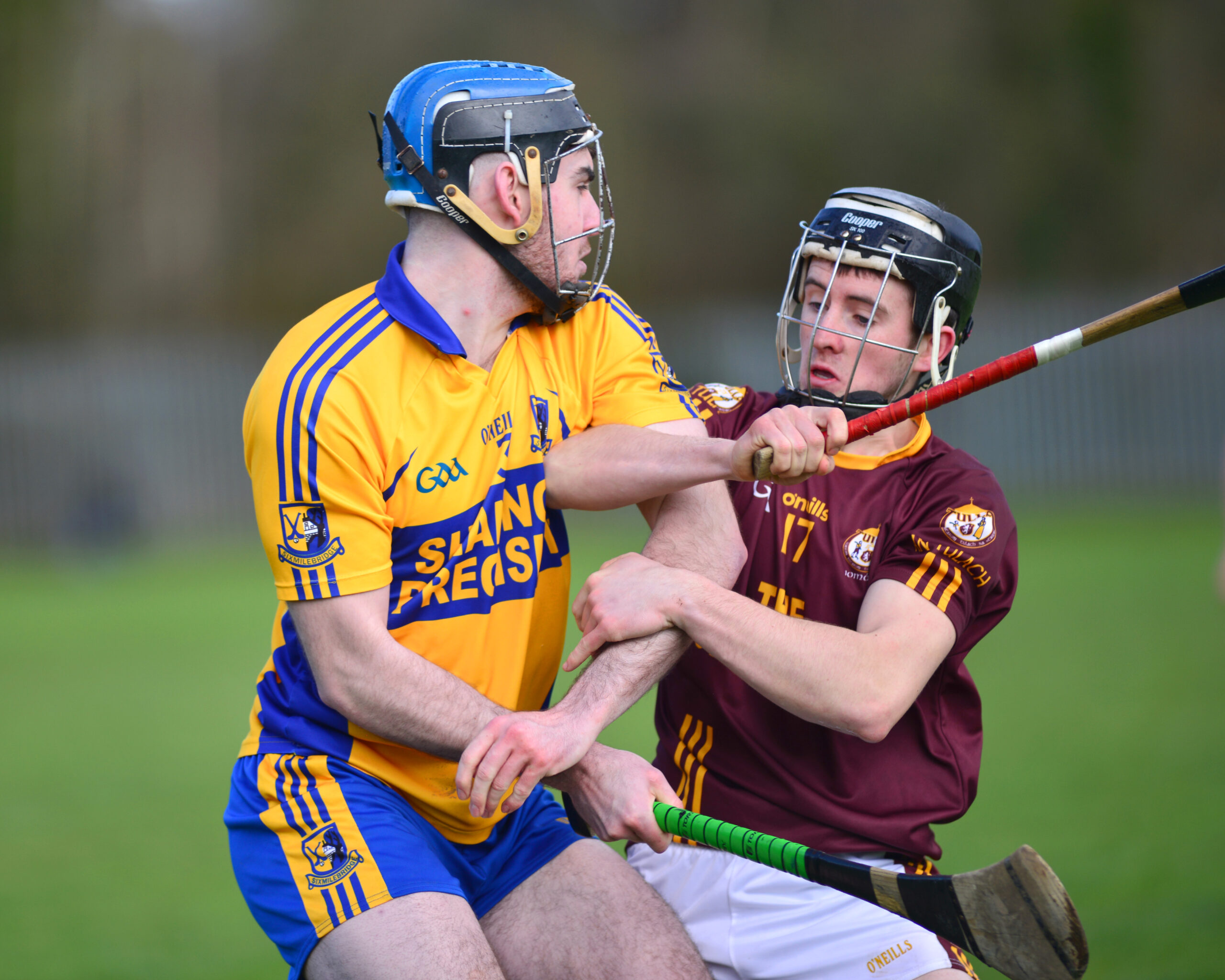 Unlucky not to get a draw, not to mention a win, the result will cause plenty of hurt in Tulla. When the pressure mounted, they lost their sense of positioning which in turn offered free space and free runners which Sixmilebridge took advantage off. The concession of nine points from frees in knockout hurling is always going to be costly. Up front they had the danger man to cause havoc but failed to supply the them with enough possession. Sean Withycombe, James O'Gorman, Andrew Conheady and Conor Murphy stood out for the East Clare side who will benefit from this encounter.
It was more strong individual displays rather than a cohesive collective that aided Sixmilebridge when tensions mounted. They were fortunate to come out of Clonlara as victors and will need to improve if they are to stay on the winning side against Inagh/Kilnamona. Both wing-backs Leon Kelly and Dylan Downes impressed as did Storm Devanney in the corner while the amount of ball won in the air by Paul Corry was vital to creating attacks with Luke Keogh also on form.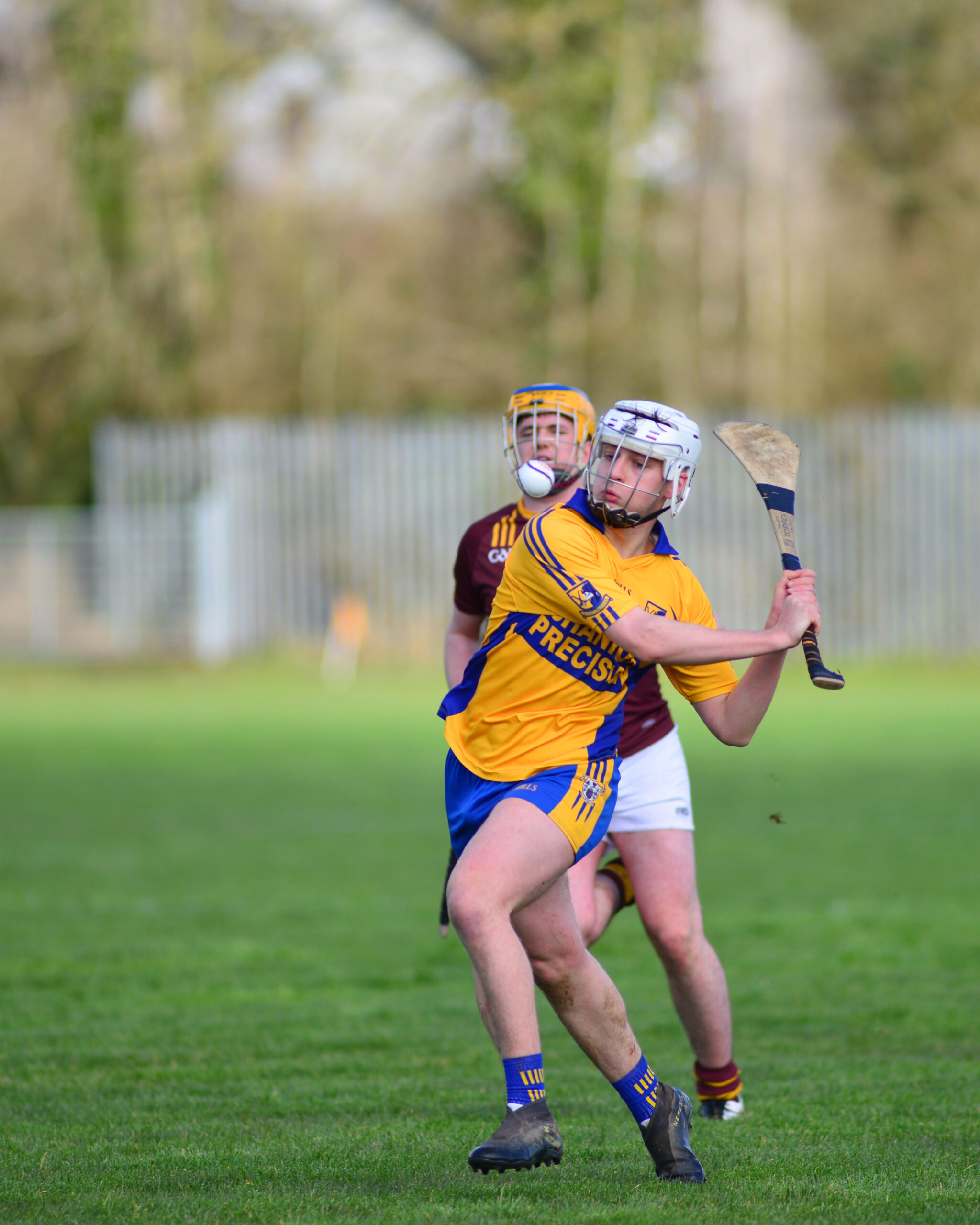 Scorers Sixmilebridge: J Corry (0-09 9f), L Keogh (0-02), P Corry (0-02), C Hassett (0-01), L O'Halloran (0-01), T Agnew (0-01 1f).
Scorers Tulla: S Withycombe (0-08 6f), C Murphy (0-03), W Halpin (0-02), R Molloy (0-01), A Conheady (0-01).
Sixmilebridge:
1: Shane Whyte
4: Adam Breen
3: Christy Carey
2: Storm Devanney
7: Dylan Downes
6: Tiarnan Agnew
5: Leon Kelly
9: Luke Keogh
8: Jordan Downes
12: Matthew Hurley
11: Ciarán Hassett
10: Paul Corry
15: Jack Corry
14: Sean McNamara
13: Jake Dineen
Subs:
25: Luke O'Halloran for Hurley (HT)
19: Conor Flynn for Dineen (48).
Tulla:
1: Cillian Dunworth
4: Michael Ryan
3: Sean O'Callaghan
2: Sean Cahill
5: Kevin McSweeney
6: James O'Gorman
7: Fergal Kearney
9: David Meehan
8: Daniel Withycombe
12: Andrew Conheady
11: Conor Murphy
10: Ronan Molloy
15: Colm McInerney
14: William Halpin
13: Sean Withycombe
Subs:
17: Ronan Harrison for McSweeney (HT)
Referee: Joe Mullins (Clonlara)