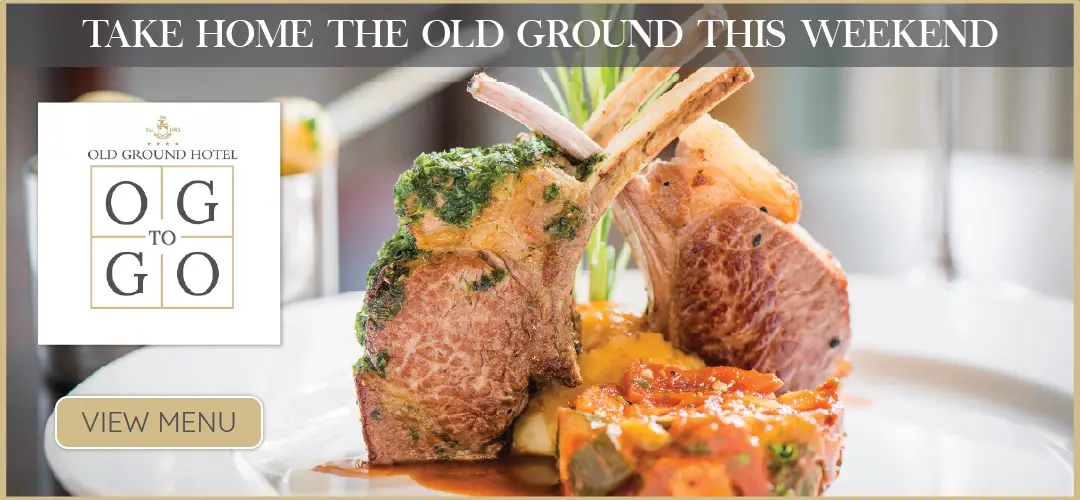 *Brid MacNamara at Fr Murphy Memorial Park, Newmarket-on-Fergus. Photograph: Veronica McMahon
To have held the smallest of involvements with Clare camogie in the past two decades be it as a supporter, player, mentor or officer, Brid MacNamara is a name you'll know because truth be told she is at the backbone of the organisation within the county.
Best known for her administrative work, Brid's own playing career was one with more injuries than medals, accolades for the game would follow upon retirement. "Broken fingers, broken wrists, broken ankle, torn calf muscles, broken teeth, you name it I've broken it, Ruan Camogie Club suffered in that sense.
"I played in secondary school in Colaiste Muire and I hated it, I absolutely and utterly hated the game. Played first year, started in second year and I think I gave it up after three months. I loved being out on the road in Ranaghan hitting the ball up and down the road with my sisters, brothers and father. Maybe it was the structure of training that I didn't like". When she returned to live in the county in November 1998, Carmel Daffy paid her a visit, "she asked me to come along to training to make up numbers. I wasn't able to hurl spuds, my skills weren't on the field of play, I'm no Chloe Morey or Laura McMahon, I think everyone has seen where my skills lie in terms of camogie".
Doora/Barefield's Seamus O'Sullivan was possibly guilty of giving her more praise than she warranted in her final years of playing. "I was actually county secretary in 2004 when we played Inagh in the Junior Championship and I lined out, Seamus O'Sullivan was PRO and we had been beaten by Inagh, Seamus credited me with a score which I didn't get which was a bit embarrassing 'the County Secretary had scored a point'. It was 2005 when I finished playing, the people of Ruan would say 'maybe she should have finished a bit sooner'".
An All-Star may not have come her way from her exploits off the pitch but the Camogie Association have recognised her contribution by naming her PRO of the Year in 2011 and 2012 with awards received for social media in 2013 and 2014 before scooping the Programme of the Year gong in 2016, 2017 and 2018. For every year she has been involved in public relations with camogie in Clare, they have been chosen as the best in Ireland.
Three years ago, she stepped aside as Assistant PRO in Clare having done the maximum five years as PRO. The decision came following health indicators that she required a rest but also to explore other avenues as Munster Camogie quickly snapped her up as their own PRO. "There was more to life, even in the last couple of weeks as our county teams have exited competitions I would have attended training with our seniors every Tuesday and Thursday. While you're in it and you're there every Tuesday you always wish for a Tuesday or Thursday night or a weekend off then when you get it you're wondering what to do, you're bored and looking at time to fill. I do understand where players are coming from when they retire saying they miss it, it leaves a massive hole".
"I had a weekend off the 8th of June and I didn't have a weekend off again until the Saturday and Sunday of Bank Holiday weekend in August, that is a long time. If we ask someone to do a full-time job and work from the 8th of June up until August and not take a day off there would be uproar, when you're a volunteer that's what you have to do, you do your job at the weekend. This year when you take into account we had some long-haul trips to the North, that was fairly tiring".
On average, she would dedicate forty hours a week to camogie, this is on top of holding down a job in finance based in Shannon. Saying Brid's life revolves around the game is not an exaggeration. "My annual leave at work is planned around county finals, Munster finals, I go into work in January and I know when I need to book time off, I always take six days off in October, the week before the county final and the Monday after. The Munster Final in November always falls on the second week of November, again three days off and the Monday afterwards".
Prior to becoming PRO, Brid was Team Liaison Officer where many of the elder members of the 2019 senior panel first became acquainted with her as U14s. She described them as "mischievous", so much so mentors opted not to travel by bus with Brid their dedicated minder. On one trip to Mallow, they texted management to tell them a player was missing, the Ruan woman received a phone call, having already done the head count twice, she was shocked to discover she was actually down a panellist. "My heart absolutely sank into my boots. But, fourteen year olds have one problem, they can't maintain a poker face," as the laughter from the girls gave up the ghost.
Those players in particular hold a special place in her heart not because they tested it so regularly but on account of the women they have become. "We may not be lighting up the pitch in terms of inter-county but by god these women are lighting it up on the club scene in Clare. It's incredible to watch them, to see how they've developed, they're getting engaged, they're getting married".
Recent years have been disappointing from the senior side who have failed to make the knockout stages since 2014, coin toss the following year preventing them from making a quarter-final. "2008 we won the Junior All-Ireland, Wexford won the Senior All-Ireland, they did three in a row and now they're going to be in the Division 2 League. There's always going to be highs and lows, you're always going to get that in sport, Tipperary dominated camogie in the noughties, now they are in a semi-final but they've struggled to get to that stage of the competition".
She is confident the tide will turn for their seniors but talk of coin toss brings back memories of RTÉ journalist Áine Lawlor going toe to toe with Brid during a live radio interview. "If you're going to accuse Clare of throwing our toys out of the pram, we most certainly weren't our toys out of the pram. I will call you out when I think it's needed, I would consider myself to be straight talking and fair, I will never run down a Clare camogie team, I'm here to promote camogie in the county but if I see a publication putting something out incorrectly, I'll tackle you. She's paid to be a national broadcaster and didn't know the facts, if you don't know the facts, don't take me on," the 1992 Inter-Collegiate winning debater and 'best overall speaker' with Athlone RTC stated.
Increased media coverage in Clare during her tenure as PRO has seen more girls take up the sport, "our figures are up year on year". Time will tell if her prediction that the county can turn it around at senior level will hold true, what's guaranteed is that Brid MacNamara will be standing beside them, clipboard in hand, looking for coverage to give an update on Clare FM or to tweet on the good and bad days.