Brexit is posing the risk of "farmageddon" for gravely concerned Clare farmers.
With calving season underway, farmers in the county have hit out that in all the Brexit negotiations, animals and their welfare have been scarcely mentioned. Five months since its foundation, 19,000 farmers across Ireland have become members of the Beef Plan, 790 of which are based in Co Clare to fight for their livelihood.
Joseph Woulfe is the Chairperson of the Beef Plan's Clare branch, he said there is a growing risk that farmers may have to abandon their animals after Brexit. "If there is no demand they're facing tough choices. The Minister hasn't found or 100 percent secured markets for the calves to go to, they had a few markets but they are drying up, if they can't secure them I don't know what are they going to do with 100,000 calves that's how many are there to be housed. They haven't laid out any options or been telling us any".
Between 100,000 to 120,000 cattle are produced in Clare every year which is roughly the county's population. Woulfe told The Clare Echo that Brexit would reduce this figure and could decimate the agricultural sector within the county. "You're looking at farmageddon, it's not really about money because if them calves are born or these animals come to full size money won't fix the problem, where will they go to. They talk about money all the time, money is part of the problem but where do you put the livestock, I don't think I've ever come across this stuff before. The beef plan is for the dairy farmers as well, we are all talking together about the issues that are happening as a result of policies and political changes in Europe".
According to the IFA, there are 6,491 farmers in Clare, many of whom will be forced to leave the country the Quilty native felt. "Emigration will be on the cards and there is so many of them that have already left that a lot of the people taking care of farms are elderly, they haven't passed it on to the next generation. The Government were introducing stamp duties of 7 percent only a couple of years ago from 1 or 2 percent so I don't know maybe it's forestry they want across Co Clare and they want to get rid of them like they did to the sugar beet industry and put equal control on the fisheries which has badly affected since the EU," he added.
In the past month, the Beef Plan have held separate meetings with Minister for Agriculture Michael Creed and Bord Bia. "They have acknowledged that there is a problem and the farmers' voice has been heard and they are going to take action on that. The idea that you create a policy and wait and see after time what does it do or what changes occur, certain things have happened now they have to calibrate it the end result of the moves they made what it has meant on the ground. That's why it's so important for farmers to relay publicly rather than moaning at home the problems so they can take action on it, they want to have a job in the future too and to be representative of the farmers but if they don't get the information back they don't know," Joseph stated.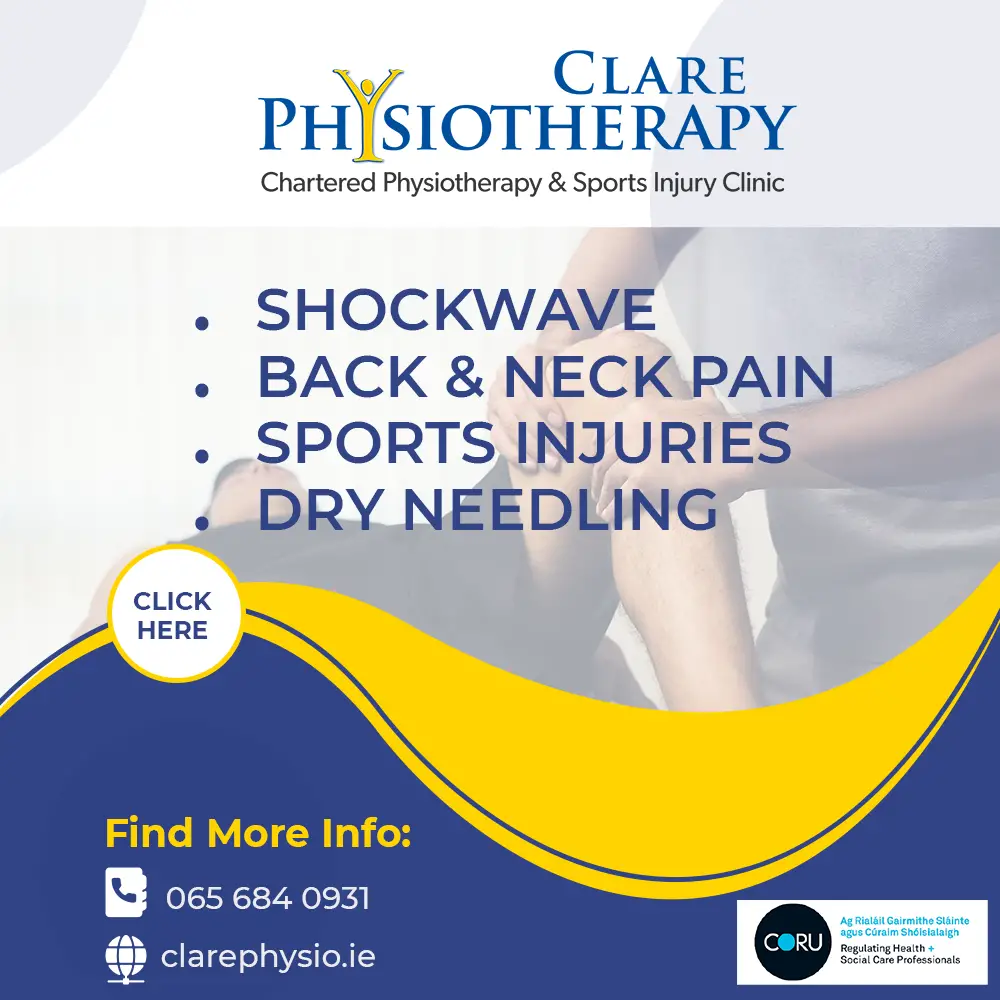 Minister Creed's actions in the coming weeks will determine the level of pressure Woulfe and his colleagues will put him under. "It is an industry that suits the Government too, it's €3bn of income into the economy, for Co Clare it's €290m who is going to say no to €290m income for Clare. 1.6m tourists come to the Cliffs of Moher and they are telling us how great it is, it's not so great if they come thinking Ireland is 50 shades of green but if you leave land go fallow it's 50 shades of brown or grey you're going to have, that's not too appealing and Johnny Cash is not going to come over writing a song about 50 shades of brown and grey, he's going to write about 50 shades of green".
A series of meetings organised by the Beef Plan are currently running in all parts of Clare. McNamaras Pub in Scariff hosts the next gathering on March 20th at 7:30pm with another event scheduled for Kilrush Golf Club at 7:30pm on the March 27th.