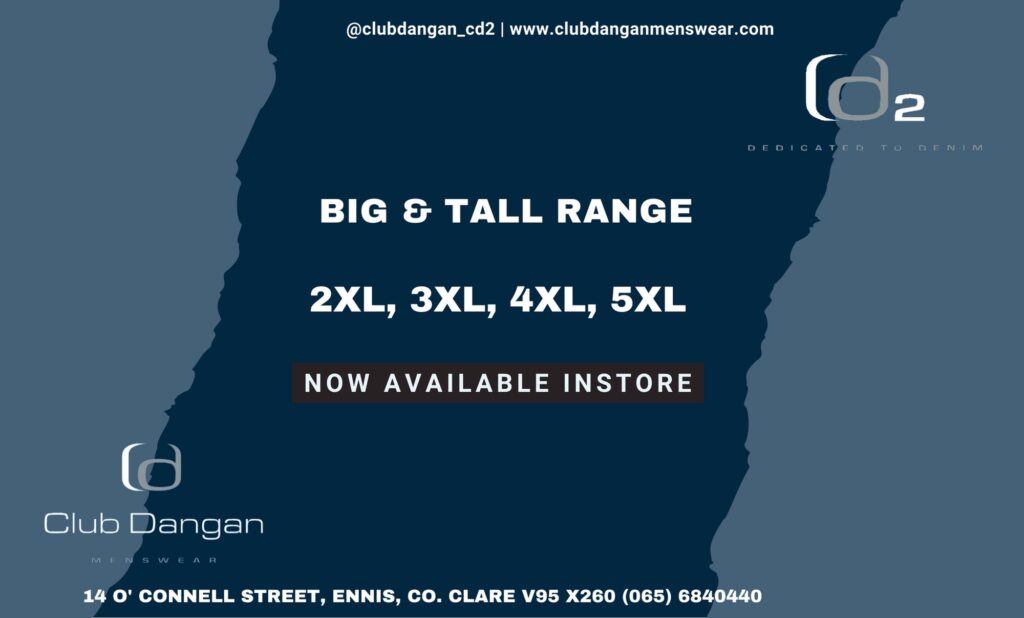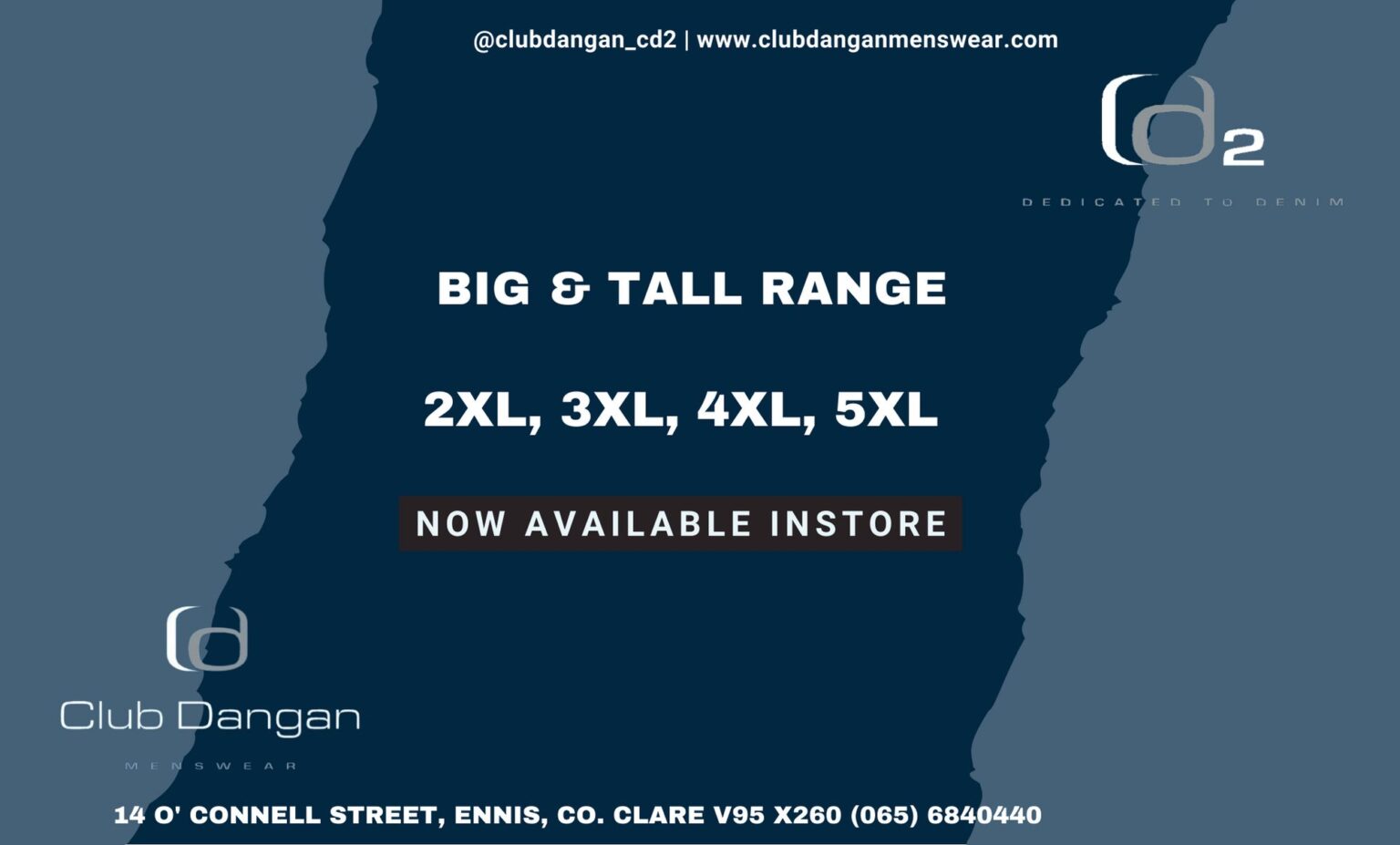 *Padraig Kelly of St Breckan's. Photograph: Gerard O'Neill. 
All final round games in the Cusack and Garry cup football competitions were played at 2p.m. on Monday and at the end of play the teams going forward to the knock out stages and those making the drop down the ladder were confirmed.
There were some surprise results which included Doonbeg's win over a fancied Kildysart side, Kilmihil's loss to Cratloe and Clondegad's heavy defeat from St Breckan's.
Cusack cup title holders St. Breckans are one step away from retaining the title as they qualified for this year's final with a comfortable win over Clondegad who will have home advantage against Ennistymon in the semi-final.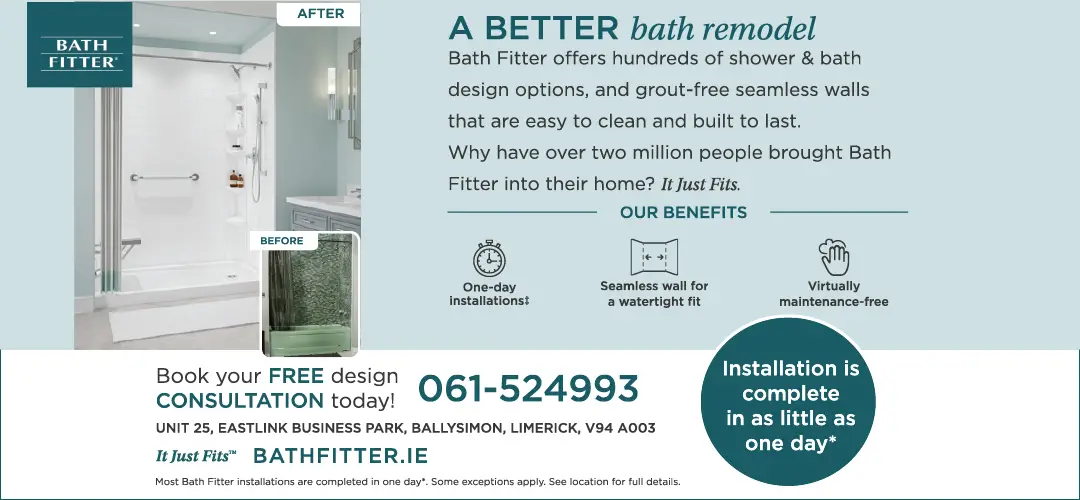 Ennistymon's win over Corofin saw them finish level on points with both Kildysart and Kilmurry Ibrickane and score difference was required to separate them with Ennistymon doing best here.
Kilmurry Ibrickane's chances of making the semi-final ended when they lost out to Lissycasey. Despite their final round win, Doonbeg have been relegated to the Garry Cup along with Corofin.
St Joseph's Miltown were already in the Garry Cup final before they played St. Josephs Doora/Barefield who inflicted a first defeat on the Miltown side. St. Josephs will have home advantage in the semi-final against Cooraclare while Cratloe and Wolfe Tones are relegated.
In Division 3, Kilrush Shamrocks have qualified for the final and they are also promoted to Division 2. The semi-final will see Ennistymon with home advantage against Ballyvaughan.
Four teams remain in the race for the Division 4 league title following the final round of games.
Naomh Eoin's 2-17 to 0-8 win over Kilrush has brought them level on points with Kilmurry Ibrickane. When the sides met a draw resulted and as Naomh Eoin received a walkover from Éire Óg, score difference cannot be applied so the teams will play off to determine who will travel to play Liscannor in the semi-final. Michsel Cusacks await the winners in the final.
Corofin will have home advantage against St. Joseph's Miltown in the semi-final of Division 5 with Clondegad awaiting the winners in the final.
Cratloe are through to the final of Division 6 while the teams through to the knockout stages in Division 7 and 8 have yet to be confirmed.
Lissycasey always in control against Bricks
Lissycasey 1-13
Kilmurry Ibrickane 0-6
Venue: Lissycasey
Lissycaaey held the upperhand throughout this Cusack Cup tie at a sun splashed Lissycasey on Bank holiday Monday afternoon.
Points from Conor Finnucane (2) Shane Griffin and Francie Hayes saw the home side take a 0-4 to 0-0 lead and had they made better use of their chances, this advantage would have been greater before Kilmurry Ibrickane got their first score in the last minute of normal time in the opening half with Ciaran Morrissey on target.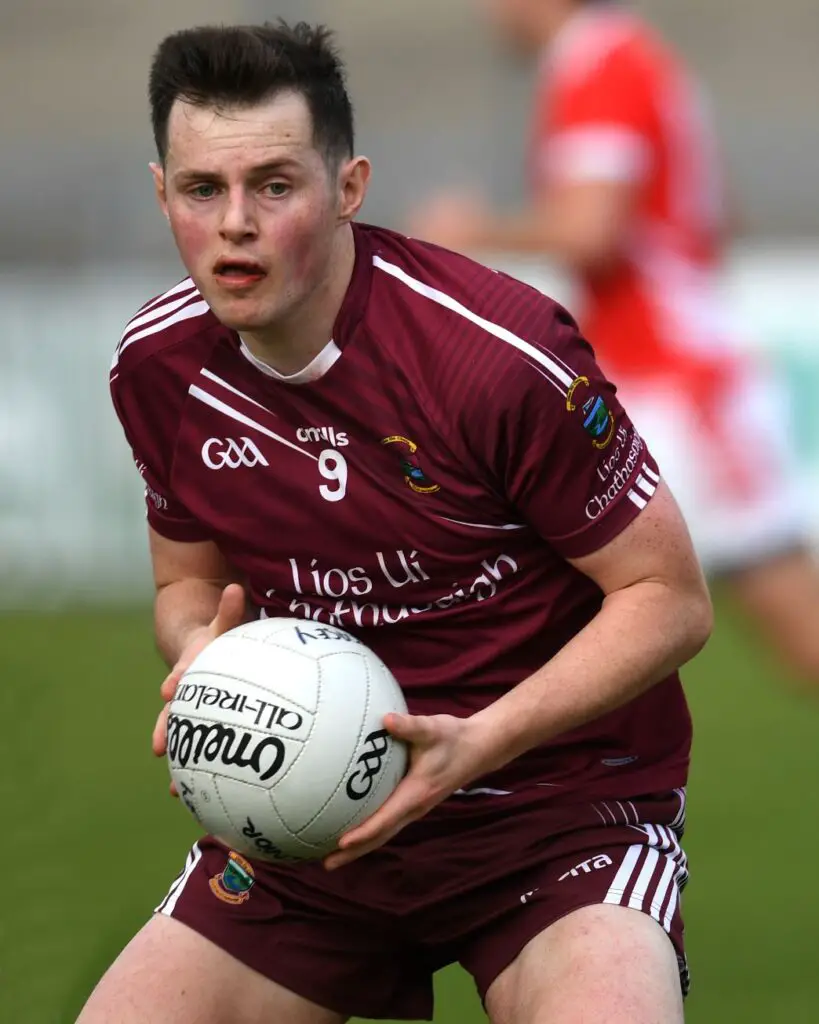 It was 0-6 to 1-2 at the break and the winners could hardly have asked for a better start to the second half with Aaron Griffin introduced shortly before the break, struck for a goal a minute after play resumed.
Points were exchanged three times before Lissycasey landed three in a row on their way to this victory which secures their Cusack Cup status for next season.
Lissycasey: Thomas Collins; Kevin Shivers, Matt O'Shea, Michael Meaney; Daire Hill (0-1), Niall McCarthy, Cyril Sheehan; Luke Griffin, Enda Finnucane (0-2,1 f),; Conor Meaney, Conor Finnucane (0-7, 4f), Shane Griffin (0-2), Darren Keane, Francie Hayes (0-1), Niall Kelly;
Sub: Aaron Griffin (1-0) for C. Meaney (inj)
Kilmurry Ibrickane: David Sexton; Andrew Shannon, Michael Comber, Conor Kearney; Ciaran Morrissey (0-1), Darren Hickey, Josh Moloney; Mark Killeen, Diarmuid King; Colin Considine, Jason Cussen, Tom O'Flaherty; Joe Campbell (0-2, 2'45), Paudie Murrihy, Cathal Talty (0-2, 2f)
Subs: Martin McMahon for Cussen; Kevin Tubridy for O'Flaherty; Damian Lynch for Considine; Kieran Hanrahan for Murrihy
Referee; Fergal O'Brien (Broadford)
Champions one step away from retaining title
St. Breckans 2-15
Clondegad 0-13
Venue: Páirc Mhichil Ui Eithir, Ballynacally
First half goals from Joe McGann and Shane Fitzpatrick paved the way for St. Breckan's to record a comfortable win over Clondegad.
The goals helped the North Clare side to a nine point lead at half time when the score was 2-9 to 0-6.
The home side had the aid of a fresh breeze in the second half but the visitors defence in which Paddy Doherty and Jack Sheedy were prominent throughout, dealt with whatever Clondegad threw at them.
Both sides are through to the play offs with Clondegad having home advantage against Ennistymon for the right to play St Breckans in the final.
St. Breckans; Oisin O'Loughlin; Paddy Doherty, Maccon Byrne, Padraic O'Dwyer; Jack Sheedy, Padraig Kelly, Colm O'Brien; Denis O'Callaghan, Marc O'Donnell; Rowan Danaher, Jamie Stack, Alan Sweeney; Eoin Guerin, Shane Fitzpatrick, Joe McGann.
Subs; Cathal Guerin for O'Donnell; Conor O'Neill for O'Loughlin; Conor Shannon for McGann; Cian Jimmy Burke for Eoin Guerin; Raphael Considine for Byrne.
Clondegad: Patrick Coffey; Brian Casey, Brian Murphy, Conor Gavin; Joe Neylon, Peter Casey, Patrick Sweeney; Shane Brennan, Brian Longe; Colm Meaney, Cillian Gavin, Eoghan Gavin; Sean O'Leary, Gary Brennan, Tadhg Ó hUallachain.
Subs: Podge McMahon for Neylon; Diarmuid O'Neill for O'Leary; Mark Crowe for Meaney; Barry Neylon for Sweeney
Referee: Niall Quinn (St. Joseph's Miltown)
Victory not enough to keep Doonbeg in Cusack Cup
Doonbeg 1-12
Kildysart 3-3
Venue: Shanahan McNamara Park, Doonbeg
Kildysart travelled to Doonbeg on Bank Holiday Monday hotly fancied to record a victory and remain in contention for a place in the play-off stages of the Cusack Cup.
Finalists last year, they returned home empty handed and out of the title race and when they look back on this tie they will wonder would things have been different had they not failed to convert a couple of gilt edge goal chances including a penalty.
Kildysart's opening goal came at the mid-point of the first half when Mikey Donnellan scored. Doonbeg landed the next three points to open a five point lead. They led by four at half time when the score was 1-6 to 1-2.
Early in the second half Kildysart introduced inter county man Emmett McMahon and soon after his arrival he struck for a goal to move to within a point of their opponents.
Doonbeg landed four unanswered points before Rory McMahon struck for a Kildysart goal.
Once again David Tubridy led the way for the home side, kicking 0-9 of their tally while Darragh Burns was their goalscorer in the opening minute of the tie.
The win, however, wasn't enough to keep Doonbeg in the Cusack Cup for the coming season.
Doonbeg: Eamonn Tubridy; Conor O'Mahony, Joe Blake, Jason Linnane; Cillian Blake, Cian O'Mahony, Gavin O'Shea; Kevin Pender, Cathal Killeen (0-1); Mikie Tubridy, David Tubridy (0-9), Sean Conway (0-1); Kevin O'Brien, Darragh Burns (1-1), Eoin Killeen.
Sub: Jamie Russell for O'Brien
Kildysart: Damian Hill; Michael Eustace, Brian Eyers, Stevie Sheehan; Conor Moloney, Kieran Leahy, Ian Flanagan; Keith O'Connor, Kieran O'Brien (0-1); Mikey Donnellan (1-0), Luke McGrath, Rory McMahon (1-0); Seamus Casey, Keith Murphy, Conor Hassett (0-1);
Subs; Emmett McMahon (1-1) for Hassett; Fergal Guinnane for Flanagan; Diarmuid O'Donnell for Donnellan; Flanagan for Sheehan;
Referee: Michael Talty (Kilmurry Ibrickane)
Ennistymon seal semi-final spot
Ennistymon 1-12
Corofin 0-10
Venue: Ennistymon
Ennistymon went into this game with their North Clare rivals knowing that a defeat combined with other results could well see them relegated to the Garry Cup for the coming season.
Corofin were in a similar situation as relegation was also on the cards for them and that's how it turned out and they find themselves back in Division 2.
At the end of an evenly fought first half the winners held a one point lead, 0-7 to 0-6.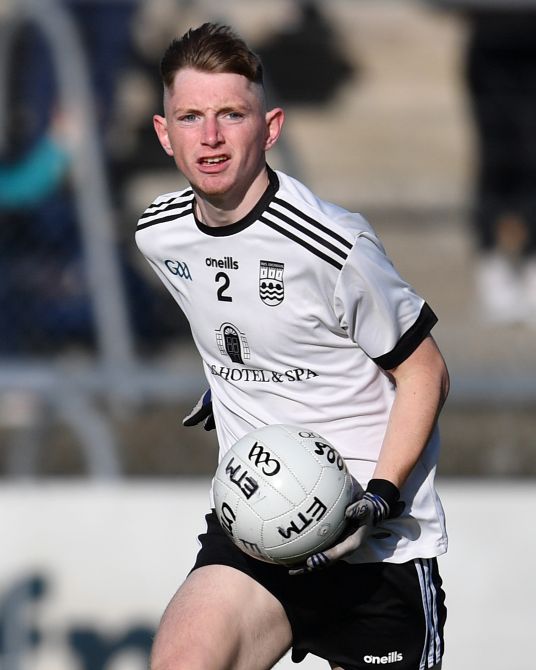 A chance to go further ahead was missed when Éanna Rouine's penalty was saved. The youngster did kick three points while Paudie Considine hit 0-4.
The absence of Diarmuid Cahill due to injury picked up in a hurling league game last week proved to be a big blow to the visitors.
Ennistymon: Noel Sexton; Ciaran McMahon, Lawrence Healy, Brian McNamara; Liam Cotter, Joey Rouine, Josh Guyler; Liam Devitt, Josh Vaughan; Ryan Barry, Sean Rouine, John Murphy; Paudie Considine, Keelan Guyler, Eanna Rouine;
Subs: Adam Ralph for B. McNamara; Niall Canavan for P. Considine;
Corofin: Luke Neylon; Michael Cahill, Cillein Mullins, Mark O'Loughlin; Colm Rice, Damian O'Loughlin, Shay Malone; Ross Hayes, Sean O'Brien; Gearoid Kelly, Cillian McGroary, Fionn Clancy; Damian Ryan, Killan O'Connor, Gearoid Cahill.
Subs: Shane Punch for Rice; Killian Clancy for O'Connor; Cian Doolin for D. Ryan; John Rees for M. O'Loughlin;
Referee: Barry Keating (Lissycasey)
Doora/Barefield one step from Division 1 football
St. Josephs, Doora/Barefield 2-10
St Joseph's Miltown 1-8
Venue: Hennessy Memorial Park, Miltown Malbay
St. Joseph's, Doora/Barefield are one step away from competing in the Cusack Cup (division 1 football) as a result of their win over hitherto unbeaten Miltown.
It means they have finished in second place in the Garry Cup and this means a home semi-final against Cooraclare with the winners being promoted to division 1 and into the final against Miltown.
Helped by a first half goal from Joe Rafferty the winners led at the interval. A second goal from substitute Odhran O'Connell stretched their lead against a Miltown side short a number of regulars.
Conal Meade goaled for the home side but it wasn't enough to prevent the Doora/Barefield outfit from recording a merited victory
St. Josephs, Doora/Barefield; Tom O'Brien; Sam Costello, Conor O'Brien, Conal Dorgan; Jack Hannan, Dara O'Shea, Dara Whelan; James Curran, Tom McDonald;; Kieran Thynne, Eoghan Thynne, Conal Kelleher; Nicky Hardiman, Joe Rafferty, Paddy Bugler;
Subs; Odhran O'Connell for Bugler; Bugler for Hardiman; Jack Scahill for Curran; Davy O'Brien for E. Thynne;
St Joseph's Miltown: Mark Cunningham; Damian Devereaux, Eoin O'Brien, Cormac Devitt; Cian Flanagan, Enda O'Gorman, Gearoid Burke; Oisin Looney, Darragh McDonagh; Conal Meade, Seanie Malone, Cian Mahony;Brian Curtin, Liam Keane, Oisin Meade;
Subs; Gearoid Curtin for Flanagan; Cormac Byrne for C. Meade; Eanna O'Connor for O Meade; Cormac O'Loughlin for C. Devitt;
A share of the spoils not enough for Wolfe Tones
Cooraclare 0-11
Wolfe Tones 0-11
Venue: Cooraclare
Despite recording a draw with Cooraclare at the latter's venue, Wolfe Tones find themselves dropping down division for next season. They finished on the same points with O'Currys but the West Clare side defeated them when they met earlier in the campaign and that result will keep the Carrigaholt outfit in division 2 for the coming season.
The Shannon side led by the minimum, 0-5 to 0-4 at the interval and they continued to be evenly matched in the second half with no more than a point or two between them at any stage.
Craig Riordan again top scored for the Shannon side with 0-6, four from frees while Jack Ryan (2), Sean Brennan, Aaron Kelly and Fionn McInerney also got on the scoresheet.
Ciaran O'Donoghue top scored for the home side with 0-3, Brian McNamara hit three, Mark Tubridy contributed two and Thomas Downes and Ciaran Ryan had one each.
Cooraclare; Mark Lillis; Noel Gavin, Fergal Donnellan, Ronan Donnellan; Thomas Downes, Micheál Garry, James Burke; Ciaran O'Donoghue, Brian McNamara; Sean Browne, John Lillis, Gearoid Lillis; Ciaran Ryan, Mark Tubridy, Gary Cunningham;
Subs: Kevin O'Gorman for Cunningham; Niall Kelly for Tubridy; Ciaran Chambers for Gavin; James Chambers for G. Lillis
Wolfe Tones: Fionn McInerney; Shane Nihill, Jayme O'Sullivan, Robert Cahill; Jason McAuley, Liam Murphy, Eoghan Casey; Joe McGauley Dean Devanney; Chris Dunning, Craig Riordan, Aaron Kelly; Darragh O'Neill, Eoghan Gough, Jack Ryan;
Subs: Sean Brennan for Joe McGauley; Cian O'Rourke for O'Neill; Aaron Brennan for Cahill; Cody Waller for Gough; Conor Carigg for J. Ryan;
Referee; Barry Kelly (St Joseph's Miltown)
Late goals help Cratloe snatch victory
Cratloe 2-9
Kilmihil 2-8
Venue: Páirc Mhichil Ui Eithir, Cratloe
Two goals inside the final five minutes helped already relegated Cratloe to their first win of the campaign when they pipped Kilmihil at Cratloe on Monday.
As it turned out Kilmihil who went into the game in a strong challenging position for a place in the semi-final would not have got through to the play offs even if they had achieved victory as St Josephs, Doora/Barefield and Cooraclare did enough to get through to the semi-final.
Both sides were understrength for this one with Kilmihil wwithout key players such as Ciaran Downes and Martin O'Leary who had accounted for a lot of their scores in the earlier rounds.
Goals from David Coughlan and Gavin Downes had Kilmihil in a strong position until those late strikes from Sean Gallagher and Cian Maxwell gave Cratloe the win.
Cratloe; Luke Healy; Aidan Crowe, David Collins, Denis Mundy; Rian McNamara, Michael Brennan, Cathal Lohan;Tommy Rooney, Sean Gallagher; Sean Ryan, Sean Collins Cian Maxwell; Michael Mundy, Danny Dunne, Morgan O'Connell;
Subs; Evan Keogh for Mundy
Kilmihil; Sean Scott Cafferky; Michael \keating, Fionn Febbraro, Shane downes; Niall Reidy, Gavin Downes, Conor Crowley; John Finnucane Stan Lineen; Michael Cotter, Jack Keating, David Kelly; Sean Johnson, David Coughlan, Colm Pender;
Subs; Shane Egan for J. Keating (inj); Damian Lineen for Coughlan; Alan Normoyle for Johnson
Referee: Robert Harte (St. Senan's Kilkee)
Talty sparkles in Éire Óg win
Éire Óg 2-14
O'Currys 1-7
Venue: Ennis
A contribution of 2-5 from Philip Talty who has been in sparkling form in recent weeks, helped Éire Óg to a comfortable win over O'Currys as the Ennis club's venue.
The winners were 1-5 to 0-4 in front at half time. A Sean Browne goal for the visitors left a goal between the teams early in the second half. O'Currys had a great chance of a second goal but they failed to capitalise and from here on the home outfit were in control.
Éire Óg; Shane Daniels; Gearoid Collins, Eoin Guilfoyle, Mark Collins; Sean Perrill, Dean Ryan, Ultan Shields; Colin Smyth, David McNamara; Jack Joyce, Gavin Murray, Luke Pyne; Gavin Cooney, Philip Talty, Luke Moore
Subs; Sean Mulooly for McNamara; Cian Howard for Daniels; Niall McMahon for Joyce.
O'Curry's; Derek Troy; Patrick Clancy, Dara Keane, Stephen Kelly; Eoin Brew, Sean Haugh, Seamus Keane; Thomas Clancy, Cathal Downes; Michael Foran, Jim Marrinan, Eoin Kelly; Danny Downes, Eoin Troy, Shane Browne
Subs; Jonathan Clancy for Foran; Padraig Kelly for E. Kelly; Ian Roche for P. Clancy
Referee: Jim Hickey (Cratloe)