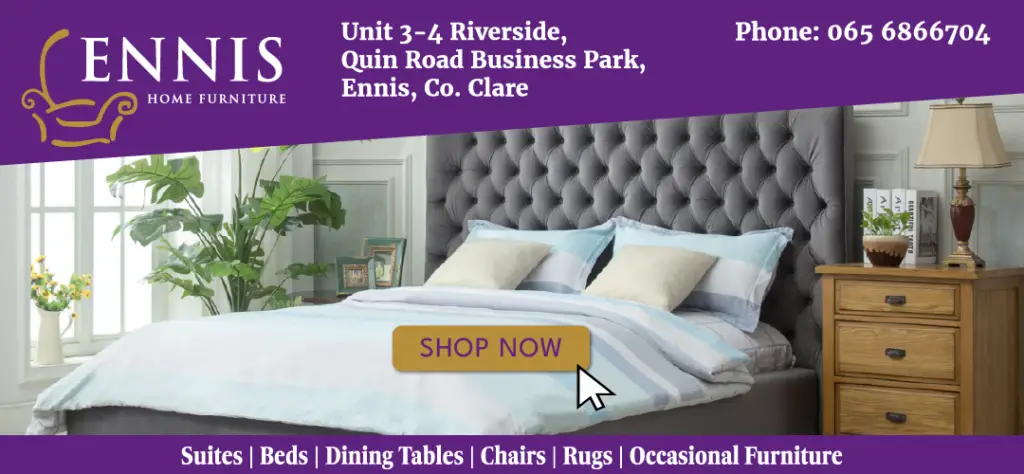 *Keelan Sexton. Photograph: Gerard O'Neill
ON SUNDAY in Owenbeg the Clare senior footballers suffered defeat at the hands of Derry, one of the in-form teams in the country, consigning them to Division 3 for the first time since 2016.
However it is the results of their encounters with Meath and in particular Kildare, that will rancour with this current Clare team and management the most when they reflect on this year's league campaign.
Clare have often walked a tightrope in terms of Division 2 survival where scoring difference and head to heads can make all the difference. This year though Clare were at the wrong end of this equation and one slip too many has saw them prematurely fall through the relegation trap with one game left to play against fellow relegation casualty Limerick.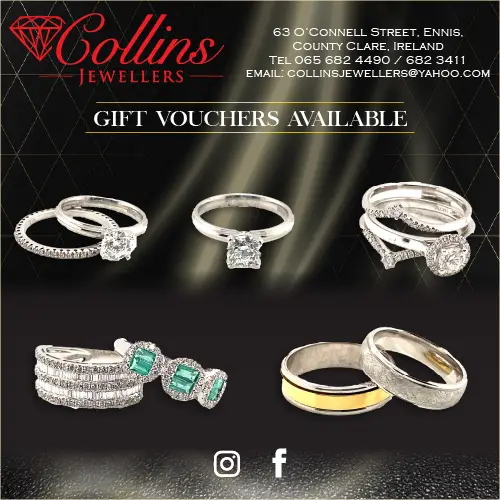 The Derry Air:
Going in against Derry, the Claremen were always going to be up against the odds. The Oak- Leaf men who needed at least one point to guarantee promotion were unbeaten in five league games and they had the best scoring difference of all the teams in all the divisions.
With the winds to their backs and the sizeable home crowd behind them, Derry started brightly against a packed Clare defence who were intent on frustrating the home team and supporters. They soon picked holes in the Clare defence with clever penetrating runs and some excellent scores from a variety of angles.
Derry had scoring threats from all over the field with the likes of Conor Glass, Shane MCGuigan, Gareth McKinless and Ethan Doherty all registering on the scoreboard in the first half.
Clare shut up the middle as best they could with Ikem Ugwueru playing as an extra defender however Derry were very good at switching the ball to the opposing flanks at pace and creating space.
By doing this Derry were able to get their shots off on a regular basis getting nine scores from eleven shots with a shooting accuracy of over 80% in that first half.
Clare in contrast were a lot more pedestrian in their build up but this had a lot to do with the tenacity and intensity of Derry's workrate off the ball. Too many times Clare were forced into lateral movements and lacked the penetration to hurt the home side. The Clare players were clearly anxious about bringing the ball into contact as Derry are masters of the turnover and the counter-attack and this is exactly what happened on a number of occasions just to emphasise the point.
Derry were man marking tightly and very disciplined in the tackle denying Clare little or any scoring chances with the half time score being 0-08 to 0-00 in the home side's favour who were in complete control.
Clare Spirit:
Clare at this stage could have capitulated but they dug deep in the second half to get some well taken points from Emmet McMahon, Pearse Lillis and Dermot Coughlan. Keelan Sexton was unfortunate not to hit the back of the net after a turnover only to be denied by some superb last ditch defending from Chrissie McKaigue. It probably summed up Clare's day and Clare's league campaign, so near and yet so far.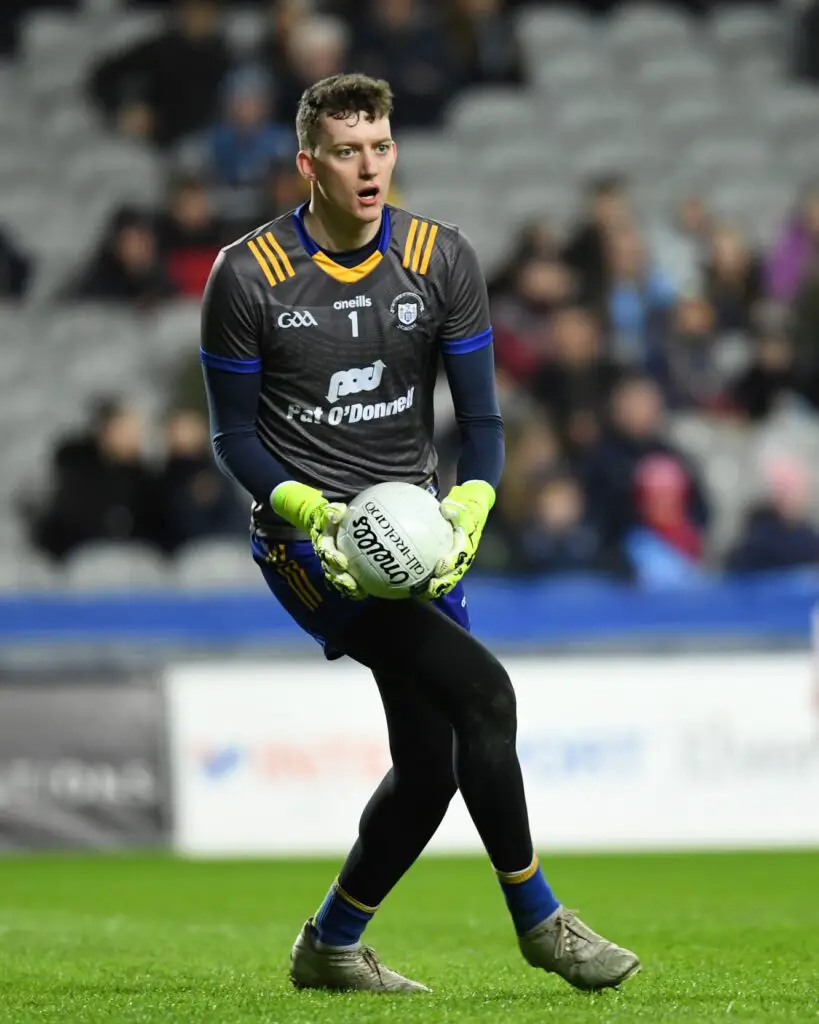 Stephen Ryan was solid once again in goals and made two good saves. Derry really pushed up on his kickouts and he was forced to go long more often than not. Clare will need to work on the breaking ball around the middle in the next few weeks as Cork employed a similar tactic in their recent league encounter.
Derry were actively looking for goals and the Clare defence did well to put enough pressure on the Derry attack in the second half that they missed quite a few chances which they will not be happy with as they now prepare for a possible Division 2 league final against Dublin. Clare will be content not to have conceded any goals after giving three away to Cork but they are still leaking chances which is always a worry.
On the positive side Clare were able to get minutes into Cathal O'Connor ,Cillian Rouine and Podge Collins while the pacy MicheÁl Garry from Cooraclare made his NFL debut.
Reset:
The key thing for Clare is to now accept their relegation to Division 3 as quickly as possible and reset their priorities from the next training session and move on. The Banner men still have the opportunity of competing in the Sam Maguire Cup under the new format if they reach a Munster final with both Cork and Limerick standing in their way.
That means Clare will have to defeat Cork at home in three weeks time and so their final league game against Limerick despite it looking from the outside like a dead rubber will take on added significance as Clare eyes turn towards championship preparations.
Limerick Calling:
Clare have not won in five games since their opening round victory against Louth and they need to get a solid performance and result under their belt for a much needed boost to their confidence with the championship just around the corner. Clare will look to their leaders to pick them up and get them back to the free flowing football that we saw in some of their previous league matches.
Limerick have their own issues as their manager, Mayo man, Ray Dempsey left their camp recently only to be replaced by interim manager and former coach Mark Fitzgerald. Limerick got a good draw recently at home to Meath but were unable to back it up last Sunday with a six point defeat to Kildare.
There is never too much between these two neighbours and Clare will be hoping to avenge their defeat in last year's championship to the Treatymen who beat them on penalties.
Limerick have plenty of leaders themselves with the likes of Iain Corbett, Donal O'Sullivan, Sean O'Dea, Cillian Fahy and Cian Sheehan all able to mix it with the best. Both Clare and Limerick will both be smarting from their recent demotion in the league but they are far from broken with a lot still to play for in the not too distant future.