*Photograph: Ruth Griffin
SIX GAMES were played across the weekend and midweek in the fourth round of the Clare intermediate hurling championship.
Parteen/Meelick had a comfortable win over Newmarket-on-Fergus to seal their passage to the last eight while Sixmilebridge accounted for Ogonnelloe to advance to the same stage.
Tulla and Ruan both recorded weekend wins while Bodyke's win over Tubber sees the 2020 finalists bow out and Corofin maintained their fine form by defeating St Joseph's Doora/Barefield.
Bodyke send Tubber crashing out of title race
Bodyke 0-19
Tubber 0-18
Venue: Dr Daly Park, Tulla
Tubber are out of the running for this season's TUS Clare intermediate hurling championship title.
With just one point from their opening two games, they needed a victory over unbeaten Bodyke at Dr. Daly Park in Tulla this evening to stay in the race.
It wasn't to be and at the end of a closely fought contest they were one point adrift and they now face into this Sunday's final group game needing at least a draw with Killanena to avoid being in the relegation play off.
Bodyke had the opening two points in this tie but five in a row had Tubber three ahead and they held this advantage to the break when the score was 0-11 to 0-8.
Tubber had a couple of goal chances towards the end of the half but good defending on the part of Bodyke denied them.
Ten minutes into the second half Tubber were four clear, 0-13 to 0-9 but Bodyke then hit four in a row to level at the three quarter stage.
It was score for score throughout the final quarter with Bodyke managing to hold on for a one point win and remain top of the group and safely into the quarter finals. They play Smith O'Briens in their final group game on this Sunday.
Paddy Fitzgerald top scored for the winners with 0-9, one more that Lorcan O'Grady scored for Tubber.
Bodyke; Daryl O'Donnell; Kevin Drost, Eanna Doyle, Cormac Treacy; Ian Murray (0-2), Sean Wiley (0-1), Cian Minogue (0-1); Cathal Doyle, Jamie O'Donnell (0-1); Tomas Wiley (0-2), Tiernan Slattery, Paddy Fitzgerald (0-9, 5 f, 1 '65); Tomas Minogue, William Fitzgerald (0-1), Michael O'Brien (0-1);
Subs: Seanie Doyle (0-1) for W. Fitzgerald; Fionn Slattery for T Minogue; Cathal McKenna for T. Slattery (inj)
Tubber: Ronan Taaffe; Emmett Quinn, Patrick O'Connor, Joey Droney; Mark Earley (0-1), Pappy Taaffe, Fergal O'Grady; James Howard, Cathal Droney (0-2); Aidan McNamara, Domhnall McMahon (0-2), Ronan Monahan (0-1); Blaine Earley (0-1), Lorcan O'Grady (0-8, all frees), Clive Earley (0-2);
Subs: Jonah Culligan for F. O'Grady; Darragh O'Connor (0-1) for A. McNamara;
Referee: Gus Callaghan (Feakle)
Another comfortable win for Corofin
Corofin 2-27
St. Joseph's Doora/Barefield 0-11
Venue: Tubber
Corofin continued their winning ways when easily accounting for pointless St. Josephs at Tubber this Thursday evening.
The winners were well on their way to this latest victory at half time when they held a 1-13 to 0-5 lead and they continued to hold the upperhand throughout the second half to seal top place in their group.
Full forward Shane O'Brien scored both of the winner's goals in a tie in which they were without a number of regulars due to injury.
Geroid Cahill contributed 0-5 having been introduced at half time while Gearoid Kelly hit 0-4.
Corofin: Liam Corbett; Gearoid Hanrahan, Damien Ryan, Shay Malone; Eoin Fitzgerald, Killian O'Connor, Eoin Davoran; Cillian McGroary, Conor Leen; Fergus Killeen, Michael Kelly, Kevin Keane; Killian Neylon, Shane O'Brien, Micheál Duffy;
Subs: Marc O'Loughlin for E. Fitzgerald (inj); Gearoid Cahill for M. Kelly; Damien O'Loughlin for McGroary; McGroary for D. O'Loughlin (inj.)
St. Joseph's Doora/Barefield: Brendan Cleland; Dara Murphy, Ciaran O'Driscoll, Peter Collins; Mark Hallinan, Darragh O'Callaghan, Eoghan Talty; Luke Carmody, Luke Enright; Eoin Burke, Padraic Geraghty, Conor Hassett; Barry Millane, Conor Kerins, Aaron Landy.
Sub: Mikey Roseingrave for L, Carmody
Referee: Niall Malone (Éire Óg)
Parteen/Meelick seal quarter final spot
Parteen/Meelick 3-21
Newmarket-on-Fergus 1-13
Venue: Cratloe
Parteen/Meelick sealed their place in the TUS intermediate hurling championship quarter finals when they comfortably accounted for Newmarket at Cratloe on Friday evening.
Recording their third win in a row, the South Clare outfit led by seven points at the interval when the score was 2-10 to 1-6.
Dara Nolan struck for their opening goal and just before the half time whistle Joe O'Connor fired home their second. Seadhna Liddy was the Newmarket goalscorer.
The winners continued to hold the upperhand in the second half and they had their third goal from substitute Peter Small.
Parteen/Meelick: Alan Murnane; Adam Sherlock, Phil Lavin, Donal Kenny; Gavin Rackard, Nathan Fox, Tom Collins; Darragh McDermott, Daniel Cooney; Jack Kirwan, Greg Daly Joe O'Connor; Oisin Hickey, Martin Moroney, Dara Nolan.
Subs: Peter Small for G. Rackard; Eanna Mulvihill for D. Kenny; Sean Connolly for M. Moroney;
Newmarket-on-Fergus: Adam Enright; Eoghan McInerney, Darragh Burke, Darragh Jones; Liam Harkin, David Frost, Conor McCarthy; Cathal Finucane, James Liddy; Sol Frost, Cian Foley, Ronan Good; Seadhna Liddy, James Power, Noel Frawley.
Subs; Kieran McMahon for D. Burke; Martin Frawley for Good; David McNamara for S Frost; Fergal McInerney for C. Finucane; Niall Woods for J. Liddy.
Referee: Andy McMahon (Cratloe)
Another win for Ruan
Ruan 3-22
O'Callaghans Mills 1-13
Venue: Shannon
Ryan Power, Aidan Lynch and Shane Punch were the goalscorers as Ruan easily brushed aside the challenge of O'Callaghans Mills in this intermediate hurling championship tie played at Shannon last Friday night.
Their second successive win keeps Ruan firmly in contention for a quarter final place while the Mills remain in relegation danger.
Ruan were on top throughout in this tie when eight players shared in their impressive tally.
They were well on their way to victory at the halfway point when they led on a scoreline of 1-19 to 0-8.
Shane Punch top scored with 1-9 to his credit while Aidan Lynch and Ryan Power contributed 1-4 each. Liam McNamara scored the losers' goal which came in the second half.
Ruan: Keelan Mounsey; Alan Woodford, Killian Ryan, Jason Power; Michael Lyons, Tom O'Halloran, Patrick O'Halloran; Ashley Brohan, Robin Mounsey; Piaras Ó Sé , Ryan Power, Aidan Lynch; Frankie Lyons, Shane Punch, Darragh McInerney.
Subs: Jack McDonagh for P. O'Sé; Conal Ó hÁiniféin for Woodford; Thomas O' Halloran for F Lyons; Michael Barrow for R. Power; Patrick O'Gorman for R. Mounsey.
O'Callaghans Mills: James McNamara; Cathal McNamara. Niall Donovan, Liam Boyce; Billy Scanlan, Rory McNamara, Niall McNamara; Kevin O'Callaghan, John Cooney; Ian Donnellan, Jamie Keane, Conor Cooney; Alan O'Dea, Adrian Flaherty, Liam McNamara;
Subs: Sean Murphy for O'Dea; Barry Heffernan for Flaherty; Christy Philpott for L.McNamara
Referee: Aaron Hogg (Clonlara)
'Bridge advance to last eight
Sixmilebridge 2-17
Ogonnelloe 3-12
Venue: Glenomra Park, Broadford
Sixmilebridge completed their group games in the intermediate hurling championship with a two point win over Ogonnelloe at Broadford on Saturday, a result which sealed their place in the quarter finals.
The winners held a four point advantage at half time when the score was 1-10 to 1-6, their first half goal having come from Luke O'Halloran.
In the first action of the second half the winners had their second goal which came from Kevin Lynch and they went on to lead by eight with ten minutes to go.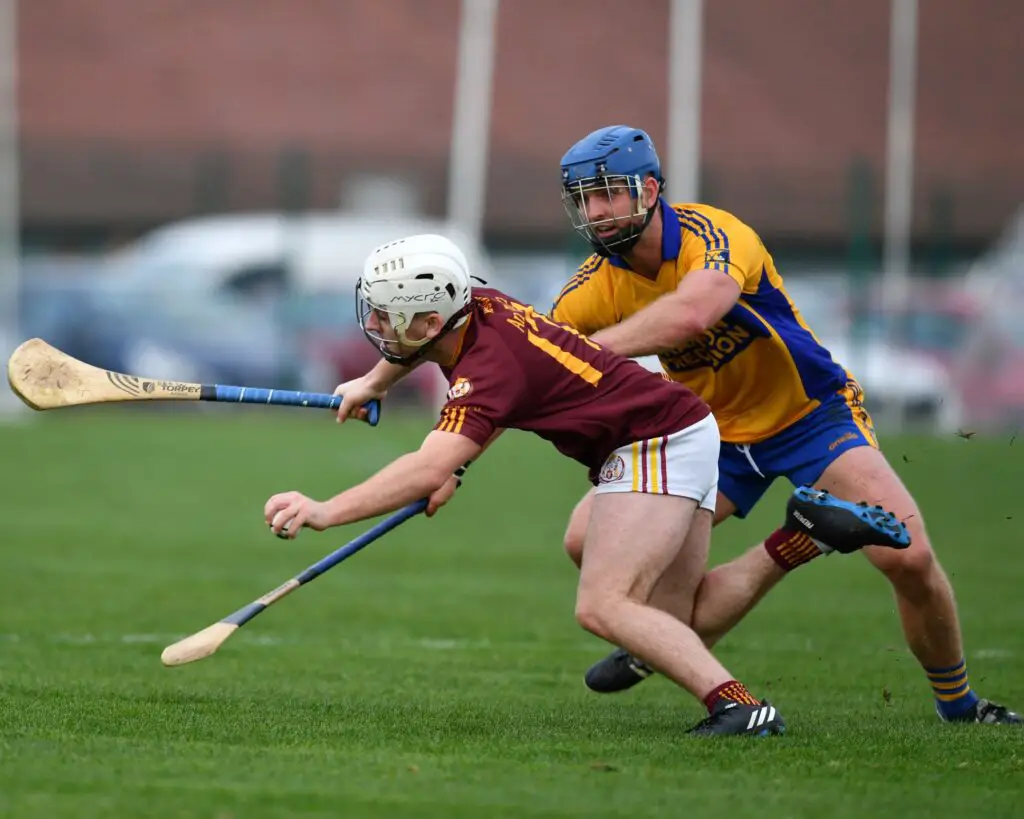 To their credit, Ogonnelloe mounted a rally which yielded 2-2 to level the tie but the 'Bridge finished with a brace of points from Luke O'Halloran, one from a free and the other from a '65 to seal victory and their place in the last eight.
Henry Vaughan scored two goals for Ogonnelloe, one in each half while Adam Sheedy was their other goalscorer.
Sixmilebridge: Cian Hogan; Dylan Downes, Aidan Quilligan, Cillian Custy; Oisin Breen, Evan McInerney, Dara Fitzgerald; Colm Flynn, Colin Kelly; Adam Breen, Luke Keogh, Luke O'Halloran; Alan Mulready, Kevin Lynch, Ronan Tuohy;
Subs: Cathaoir Agnew for A. Breen; Gavin Murray for R.Tuohy; Christopher Carey for D. Fitzgerald
Ogonnelloe: Rob Dreelan; Eoghan Heffernan, Barry Kiely, Thomas Condon; Aaron Fitzgerald Bradley, Gearoid Sheedy, Cian Fitzgerald Bradley; Adam Cunnane, Paul McGee; Mici Sheedy, Rory Skelly, Donnacda McNulty; Adam Sheedy, Colm Quinn, Henry Vaughan
Sub: Noah Sheedy for D. McNulty
Referee: Fergal O'Brien (Broadford)
All so easy for Tulla
Tulla 6-24
Killanena 0-8
Venue: The Evicted Field, Bodyke
Having made a disappointing start to their campaign with just one point from a possible four, Tulla have come storming back into contention for honours thanks to a second successive win.
They followed up last week's win over Smith O'Briens when dishing out a hammering to Killanena this Sunday at Bodyke.
They were well on their way to victory by the halfway stage when they led by eleven points, 1-12 to 0-4, their goal having come from Colm McInerney.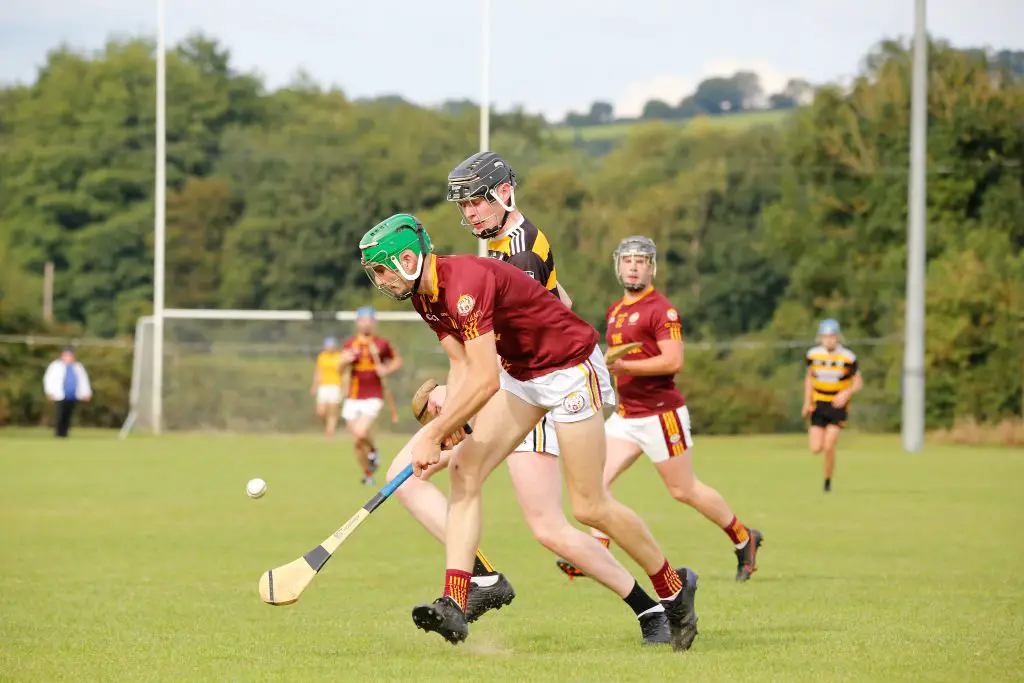 Second half goals from David Meehan, Sean Withycombe and Jimmy O'Gorman saw them pull away from a Killanena side that was short a number of regulars due to injury and travel.
Tulla: Dan Vaughan; Kevan Conlon, Fearghal Kearney, Fionn Ryan; Michael Ryan, Tony Leyden, Padraic Mulconry; Dan Withycombe Ronan Molloy; David McInerney, Sean Withycombe, Willie Halpin; David Meehan, Niall Bolton, Colm McInerney;
Subs; Jimmy O'Gorman for Bolton; Dara Ryan for D. McInerney;
Killanena; David Noone; Ryan Keane, Jason Keehan, Jamie Canny; Dara McNamara, Cathal Noonan, Donal Moloney; Micheal Smyth, Darren McMahon;
Shane Broderick, Ian McNamara, Seamie O'Donnell; Darren Keehan, Tobias O'Mara, Gearoid Keane
Subs; Aidan McMahon for J. Canny; Stevie O'Brien for G. Keane; Dirmuid McMahon for D Keehan; Seamus Keane for D. McNamara
Referee: Kevin Corry (Sixmilebridge)