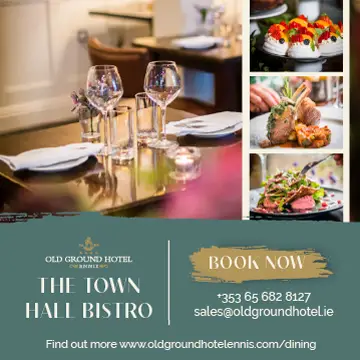 *Clare minor hurling manager, Brian O'Connell. Photograph: Gerard O'Neill
CLARE minor hurling manager, Brian O'Connell has voiced his pride with the run put together by his charges this season which culminated in an All-Ireland semi-final appearance.
Offaly proved too strong for Clare in the last four clash. "I am so proud of the journey that all of those lads have been on and even us as the management team, proud of the lads and proud of what we have done," was O'Connell's reflection following the end of their campaign.
He continued, "Offaly probably were the better team, there was a period there when we wanted to get back to three points and maybe steal a goal at the end. In fairness to Offaly, they were good all over the field. They were particularly good at being able to pick off long range scores. That's the sign of a very good team, a young team, a very mature team, to be able to keep the distance. We got back to maybe three or four but the goals were killers. There is no good time to give away a goal. It was a cagey enough start but credit to both sides, it was a good".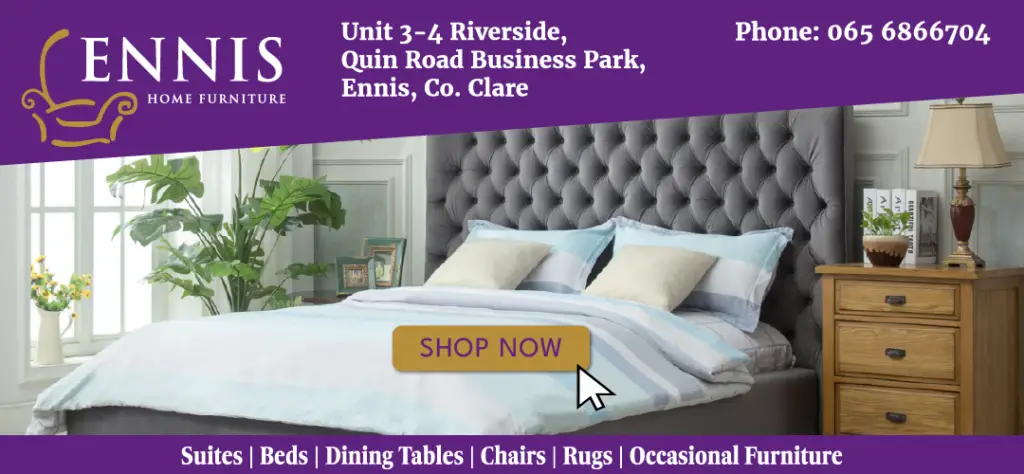 According to the former county captain this year's minors are "a model of what can be done. They are the first team that has come through without playing Forristal (under 14) and concentrated on the development squad side of things.. There is evidence there that good structures have a big part to play. In fairness Club Clare, the county board and good structures massively helped these lads. There is interest there from coaches who want to get involved instead of going around begging people to be involved".
With the change of the age-grade from U18 to U17, the Shannon native pointed to the gap that needs to be inspected. "There is a gap now between 17s and 20 that needs to be looked at but these lads will go on now, they will play Harty and they will play Colleges hurling, there is plenty of hurling for these lads if they want to play and I believe they should".
Commenting on the fact that they have had eight games in this season's championship, BOC said, "it takes a couple of years to build up the experiences these lads have gained in a couple of months.. In the eight games they had all kind of different experiences, losing heavily to Galway, going all the way to extra time and penalties with Tipp, going down to Páirc Uí Rinn. There is a massive mixed bag of different experiences in there that you don't get normally. They fast tracked their development in that aspect and it will stand to them in the long run".
"Judging on the character we have been dealing with for the last 2 or 3 years, they all love their hurling. They will relish the challenge and they will want to push on. The opportunities are there for them if they want to go on".
He acknowledged that "Offaly had a massive crowd following them tonight which might have played into their hands and might have influenced the referee on a couple of occasions but it was good to see the support there. It was there last year when their u-20 footballers went on a run, its brilliant to see them back and hopefully that can translate that into adult hurling as well".
Victorious Offaly boss, Leo O'Connor praised the Clare side as a credit to their county. "This is absolutely a very very good Clare team, without a shadow of a doubt",
He recounted, "It was war and attrition out around the middle of the field it was so crowded. Offaly have worked so hard over the last three or four years in particular and they are reaping the rewards now, a county that is on the way back up. Hopefully for their own sake we can keep doing this",
A native of Limerick who played his club hurling with Claughaun, Leo added, "we were a little bit ring rusty, it's been five weeks without a game since we won Leinster, it was difficult to get the intensity levels to where they needed to be. We didn't panic. Clare had the benefit of matches two weeks ago, this is a major step forward for Offaly".
O'Connor continued, "We were lucky enough to get the goal straight away in the second half after Clare had pointed to tighten things up. They are the small things that make the difference in the end", he said.
"Counties like these deserve their day in the sun when they have worked so hard and it's so good for the game of hurling. It goes around and small things mean a lot at this age group. You could see that out there this evening," the Clare Champion employee concluded.