*Eoin Guilfoyle of Newmarket-on-Fergus. Photograph: Gerard O'Neill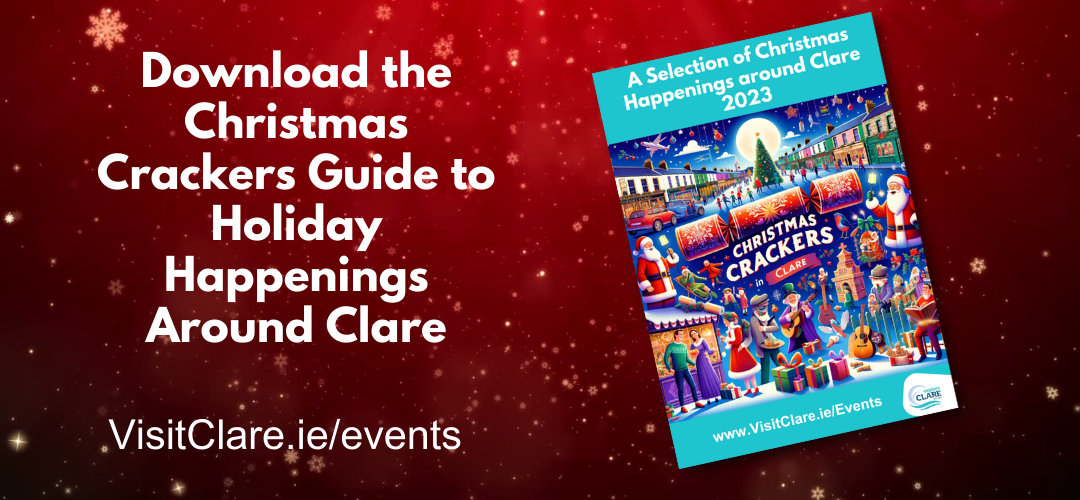 Trailing by six points at half time, Newmarket-on-Fergus looked to be in trouble in the first of the Clare senior hurtling championship quarter finals at Cusack Park on this Saturday afternoon.
Newmarket-on-Fergus 1-15
Wolfe Tones 0-15
Venue: Cusack Park, Ennis
However a much improved second half saw the Blues get on top of their neighbours whom they limited to just three points in the half.
Colin Ryan may be disappointed with a number of missed frees in this tie but when the pressure was on in the second half in particular, he came to his side's aid with some vital points.
Having brought his side back to level terms when he converted a '65 just after the second waterbreak, he popped up to five over the lead point from play and followed with two more from frees to give them a one goal lead which they held to the final whistle.
After an evenly fought opening quarter at the end of which Newmarket held a one point advantage, 0-4 to 0-3, Wolfe tones took control and dominated the second quarter.
Aaron Cunningham sparkled for the Shannon men hitting four points from play I n this period and when Wayne king sounded the half time whistle, the Shannon men were 0-12 to 0-6 in front.
Both sides were guilty of missed opportunites in that half and this was also the case after the break as they both failed to convert a number of very scoreable frees.
In tight games like this, a goal is always a major score and so it proved in this tie.
Newmarket full forward Mikey McInerney struck for the game's only major, three minutes into the second half when he blasted to the net after collecting a pass from Eoin Hayes.
The goal moved the Blues to within two points of their opponents and while Wolfe Tones replied with an Aaron Cunningham point, the Shannon side were struggling from here on.
Newmarket cut off the supply of ball to the 'Tones danger man Aaron Cunningham and the losers struggled for scores as a result.
Two Colin Ryan frees and one from play from Éanna Crimmins had Newmarket back on level terms as the third quarter drew to a close but a long range free from Ben O'Gorman put the Shannon men back in front as the referee sounded the whistle for the second water break.
When play resumed for the final quarter Newmarket hit four in a row, all from the stick of Colin Ryan as the sealed victory and a place in the last four for the first time since 2017.
Scorers Newmarket-on-Fergus: Colin Ryan (0-10, 6f, 3 '65's), Mikey McIneerney (1-1), Eoin Guilfoyle (0-2); Peter Power, Éanna Crimmins (0-1) each
Scorers Wolfe Tones; Aaron Cunningham (0-5), Aron Shanagher (0-3, 2f); Ben O'Gorman (0-3, 2f) Cian O'Rourke (0-2, 1f) Dylan Frawley, Daithi Lohan (0-1) each
Newmarket-on-Fergus:
1: Ronan McCormack
2: Sean O'Connor
3: James McInerney
4: Páraic McMahon
5: Niall O'Connor
6: Enda Barrett
7: Stephen Casey
8: John Fehilly
17: Éanna Crimmins
10: Colin Ryan
21: Stephen Kelly
12: Eoin Guilfoyle
13: Eoin Hayes
14: Mikey McInerney
15: Peter Power
Subs
22: Mark Delaney for Casey (HT)
20: Liam Clancy for Power (39)
Wolfe Tones
1: Pa Freeman
7: Barry Loughnane
3: Rory Hayes
5: Liam Murphy
15: Stephen Donnellan
2: Conor Carigg
6: Darragh Lohan
11: Jack Cunningham
9: Ben O'Gorman
12: Aron Shanagher
8: Daithi O'Connell
10: Dylan Frawley
13: Cian O'Rourke
14: Aaron Cunningham
4: Daithi Lohan
Subs:
19: Dean Devanney for Donnellan (45 (Inj)
21: Kevin McCafferty for O'Connell (46)
25: Jamie Roughan for Frawley (52)
Referee: Wayne King (St Josephs Doora/Barefield)