*Photograph: John Mangan
Blackbird Jewellery Ennis is once again flying high as Quin native Katie Rogers welcomes a loyal customer base back to her Bank Place boutique store.
Online feedback throughout the lockdown has made Katie hopeful of seeing faces from afar touch down in store for the first time. She highlighted that 50 per cent of sales over the past four months have been outside of Clare. Dublin, Galway and Cork took an affection to the neat business unit styled on the jewellery houses of New York City.
Many of these customers, she confessed, were returning for repeat business. "It was all online the last few months, so it was different. It was mainly for occasions such as birthdays and anniversaries. There were a lot of people exchanging gifts over the lockdown and maybe even more so than normal times," the Business and Event Management graduate stated.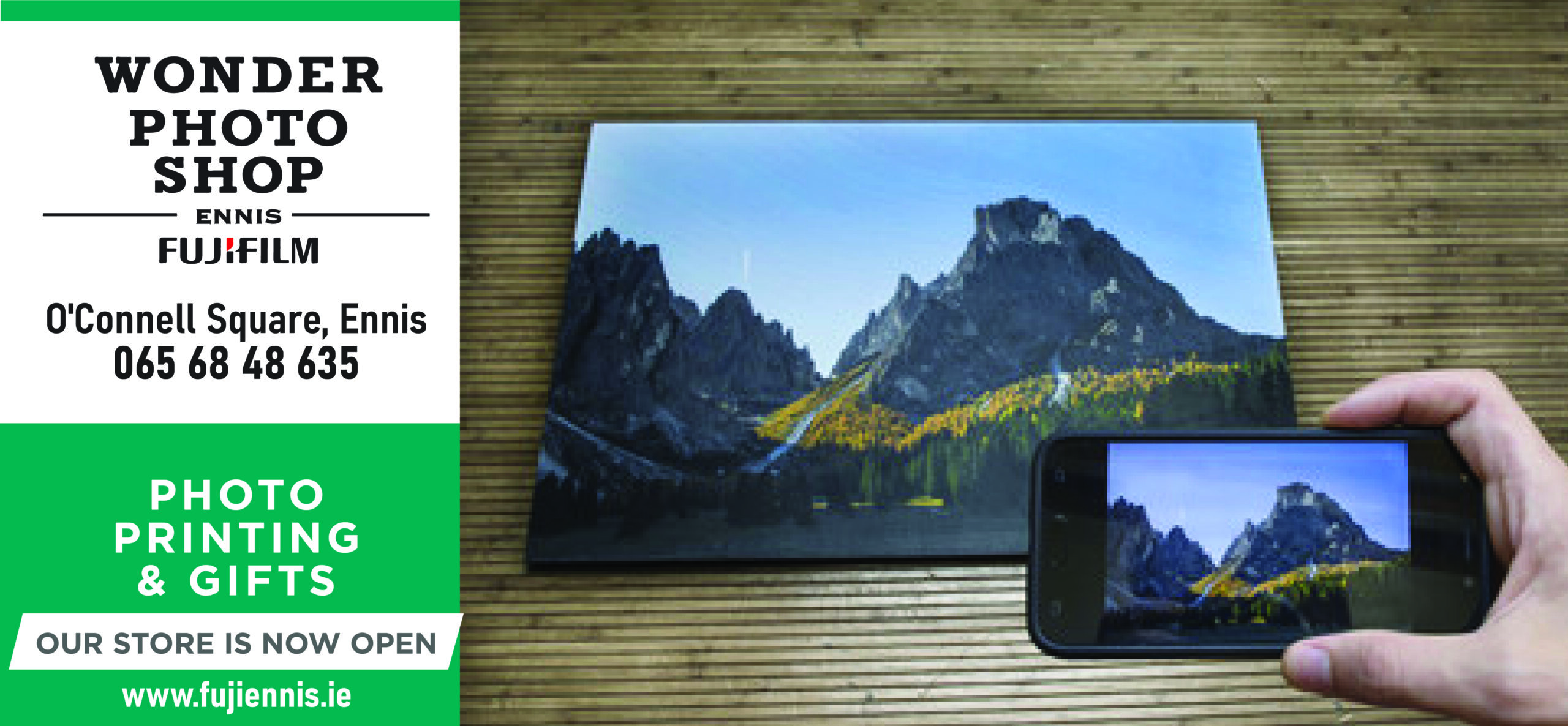 Availing of a Trading Online voucher from the Local Enterprise Office (LEO) was the key component that enabled Katie to interact with customers while all non-essential retail remained physically closed. When initially pulling down the shutters in March 2020, panic set in as Katie realised the threat to her business due to not having any online store. A brand-new website was 90 per cent funded by the LEO. From this, a direct investment in photography for the website ensured that browsing experiences were maximised, appealing to customers visual sense.
"We got some really good images of products and there is always a picture of somebody wearing it so people can see the size. The feedback from the customers is that this is nearly always the key to closing the sale online. Giving people the measurements doesn't necessarily mean that they understand the size, so if they see it on a neck or a wrist it gives them a clear idea of what they are purchasing," she outlined.
Looking back on the September 2019 official opening, Katie conceded that Blackbird Ennis is now "exceeding expectations." Going forward, the plan is to maintain the business and increase investment in the online store due to its capacity to reach a wider audience. "There is a big learning curve there. I always knew retail; I always knew the bricks and mortar ends of it. It's good to get out of your comfort zone and it's an eye opener of how much you can grow your business."
An animated atmosphere now sweeps through Bank Place as business owners such as Katie share in the splendour of reuniting with the people of Clare. "It's huge to be able to welcome everyone back. It's normal. It's what you want when you are in business here," she concluded.