The biggest attended AGM in the history of the Clare District Soccer League (CDSL) took place in the Auburn Lodge Hotel on Monday.
Standing room only was par for course in a room that Secretary Michael Lydon described as "an oven" with club delegates, committee officers and members of the media all gathered for the AGM.
First elected as Chairman three years ago, Oliver Fitzpatrick defeated the challenge of current Fixtures Secretary, Donal Kirby 33-17 to retain his position. Kirby had previously announced he would not be overseeing the fixtures for the first time since 2014, the Shannon men led the introduction of a masterplan and an earlier start to the season.
Ronnie Pyne was nominated to succeed Kirby but was elected as Vice Chairman instead, the former Chair of the CSSL suggested that a committee be set up to organise fixtures as opposed to one person being solely responsible. Michael Lydon, Jason Ryan and Thomas Leahy will continue as Secretary, Registrar and Munster Delegate respectively.
Tony Downey, Kieran McManus and Leonard Meaney join the CDSL committee for the first time as Treasurer, Youth Liaison/Child Protection Officer and Womens Football Officer.
Long-serving Jim Madden departs after close to twenty years at the top table. He was defeated by Donie Garrihy 8-42 for FAI Junior Council Delegate and by Derek Dormer 15-35 for PRO. Alan McCoy and Gerard Kelly fill the committee positions.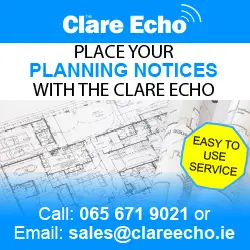 A motion from Kilrush Rangers for only the two top and bottom teams to be promoted or relegated as opposed to three was defeated. They also proposed the CDSL run a FAI Junior Cup competition with the last four teams standing to progress, it was agreed to make a representation to the FAI on this matter. All clubs entering a second team must now have sixteen teams registered with their A team at all times.
CDSL Officers 2018/19;
President; Michael Leahy, Robert Clancy, Brendan Daly, Padraig McCullough
Vice-President; Michael McInerney
Chairman; Oliver Fitzpatrick
Vice-Chairman; Ronnie Pyne
Secretary; Michael Lydon
Treasurer; Tony Downey
Registrar: Jason Ryan
FAI Junior Council Delegate: Donie Garrihy
PRO: Derek Dormer
Munster Delegate: Thomas Leahy
Youth Liaison Officer/Child Protection Officer; Kieran McManus
Womens Football Officer; Leonard Meaney
Committee Members; Alan McCoy & Gerard Kelly