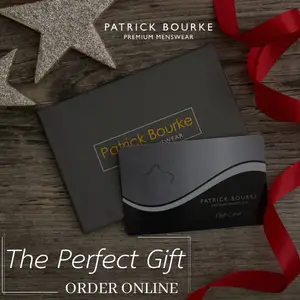 Dromoland Golf Club recorded big scores in competitions this week with Noel O'Connor, Michael McCarthy and Michelle McCarthy among the winners at the Newmarket-on-Fergus club.
By Seamus Hayes
Dromoland:
In the weekend open singles at Dromoland, Noel O'Connor captured the honours with 49 points from Adam Mungovan with 42 and Kenneth Arthur with 41. Lloyd Woulfe won the Friday open singles with 41 points from Eoghan Smith with 40 with Niall Melody in third place with 39 points. Killian Howard won the gross with 38 points.
Michael McCarthy with 22 points won the midweek 9 hole competition from Ruairi Price who had a similar score. Gary Russell was third with 19 points.
Michelle McCarthy was the winner of the ladies weekly 9 hole competition with 24 points from Lisa McKnight on 20 and Mary Arthur on 18 points. In the 18 hole competition Karina Doyle was the winner with 34 points from Dorothy Brennan with a similar s core with Cathy Casey a point back in third place.
Woodstock:
High scoring was the order of the day at Woodstock last week for the open singles competition which was won by Killian McDermott (16) of Lahinch with 49 points. Woodstock member Darragh O'Driscoll (15) was second with 46 points followed by his clubmate Daniel Slattery (25) with 42 points,. In fourth place was Lahinch member Cathal Malone (13) with 41 points and he finished just ahead of Cathal Clune (19) from Woodstock who also had 41 points. Aaron Donegan (5) from Woodstock won the gross with 43 points.
Kilrush:
The Flan Brew memorial competition attracted a good entry from the men's section at Kilrush at the weekend when Brendan Carey (20) emerged with the honours with an impressive 44 points. He had two to spare over Geremiah Brennan (13) with third spot filled by Jason C. Ryan (12) with 39 points.
Meanwhile the competition for the ladies was the Golden Vale singles which was won by Rebecca Brew (29) with 39 points from Mary McCarthy (29) with 35, Anne Brennan (12) with 34 and Anne Marie Donnellan (17) with 32. Geraldine Burke (18) won category A with 32 points while Kathleen Haugh (31) won category B with 31 points.