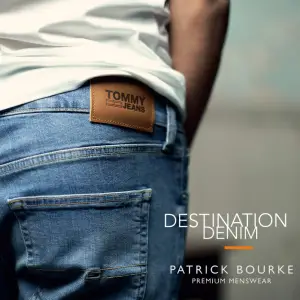 *Allen Flynn. Photograph: Eamon Ward
Better and more timely guidelines are needed in association with the Government's roadmap for reopening the country must be outlined, the President of Ennis Chamber of Commerce has stated.
The Old Ground Hotel has felt the impact of the postponement of phase four and an inherent disruption to the wedding trade, which in any normal year would be flourishing right about now.
Phase four was initially proposed to take effect on Monday July 20th, with an expansion from fifty to one hundred individuals permitted at any social gathering. Owner, Allen Flynn, expresses his dismay at the leisurely and inadequate period of notice given to hoteliers and publicans with regards to the lifting of restrictions and return to work.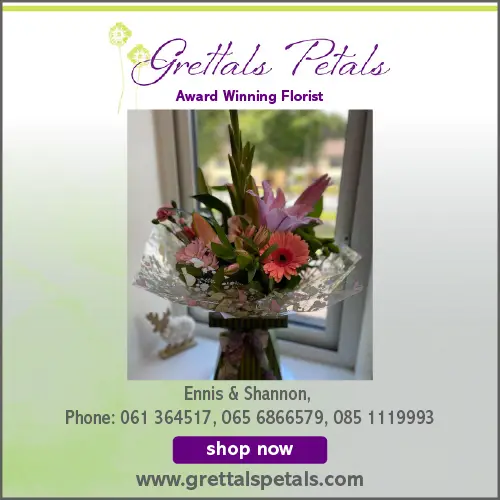 The wedding trade is a huge part of business at the Old Ground Hotel, with up to seventy weddings and functions accommodated each year. Allen admits that business has been decimated since March 12th and that The Old Ground has been feeling the loss of the American market.
Typically, occupancy in July and August tops around ninety-four per cent and due to Covid-19, Allen notes occupancy for the month of July this year, currently sits at a devastating twenty per cent. Understanding that we are living in a crisis time and that health and safety must take precedence, Allen calls for better and more timely guidelines, which would mean a better economic roadmap for hoteliers and publicans alike.
"The fact that there were no guidelines issued in advance for pubs, made everything so difficult for people that were planning on reopening. If pubs had known that, it would have made everything so much easier. They had bought in their stock, taken their staff off the Covid payment, they were preparing it, they were cleaning it, they were all getting ready. Now, all of the staff have to go back on the Covid payment. It has just increased an awful lot of workload and definitely lots of worry for publicans. We are already in quite a lot of turmoil as it is. Capacity in our bar has dropped by forty per cent so as to implement social distancing. This is what we have had to do to provide good health and safety to our customers. We are all behind it. If we had known better clarity on the guidelines from day one, we would have been able to plan better for the wedding business."
Allen is grateful that the hotel has been able to rebook the majority of weddings for 2021, empathising with couples that are feeling distressed amidst a great deal of uncertainty. The Old Ground has been liaising with couples to restructure the logistic of upcoming weddings, with some looking to restrict numbers and push ahead with their original wedding date in August. Allen feels that clarity has not been issued with regards to the guidelines, with weekly changes failing to outline that a social gathering of one hundred individuals includes all of the hotel staff on the day as well as members of the band. Each change in parameter puts people in an uncomfortable position, Alan admits.
Allen and The Old Ground Hotel remain optimistic that the wedding trade will blossom once again and that working with couples through open and honest communication has helped soften the blow, "What I would say to any couples that are worried, is to continue dialogue, we are here twenty-four seven and we have a dedicated wedding co-ordinator and we are dealing with couples on a daily basis to help them out, however we can. This relates to any part of their wedding, be it their band or if they are having a civil service in the hotel. We are working around everyone's requirement because we know how special their day is. Communication is the key in all of this and all the wedding couples we have dealt with have been happy to re-book for next year."