Frustrated members of the Ennis Municipal District hit out at Transport Infrastructure Ireland (TII) for failing "to come in and meet" elected representatives while Clare County Council stated the state agency's "commitment  to the county is absolute". 
Safety concerns at a number of junctions within the District were raised in discussion following a motion from Cllr Johnny Flynn last week. "In light of ongoing public health and road safety concerns with the stretch of the M18 and the serious impact from M18 traffic on connecting regional roads in the Ennis District, I call for traffic safety audits to be urgently carried out". His aim was to see an improved layout at junctions 13 (Tulla Rd) and 14 (Barefield) of the M18, Shanaway Rd junction, Ballymacahill Cross and Corrovorrin Junction.
TII have already been requested to carry out a review at the M18 junctions following a December Council motion from Cllr Pat Hayes. The Department of Transport have received an application for funding for a pedestrian crossing at Ballymacahill Cross. A low cost safety scheme designed and funded in recent years for Corrovorrin Junction was not approved and the Council's Road Design Office are currently reviewing it. Regarding the junction at Shanaway Rd, senior engineer John Leahy noted, "This junction is currently being reviewed and initial discussions have taken place with TII and some residents. Junction design options are being considered".
Speaking in the Council Chamber, Cllr Flynn stated he had written to the Minister for Transport and National Roads Authority (NRA) "objecting to the speeds of 100km/hr at motorway junctions," he viewed the exits as "an engineering problem". The Fine Gael councillor calculated that between Ballymacahill Cross and Corrovorrin Junction "there are 16,000 vehicles a day with 5.8 vehicle movements a year making a connection with that road". He added, "The objective of the notice of motion is that it isn't just Clare County Council going to on foot of our motions to Dublin with a begging bowl, the TII must address the issues they have created, the obligation is on TII to play their role and not blaming driver behaviour".
His motion was seconded by Independent councillor Ann Norton. "It is hugely important that the TII start taking heed of the junctions, safety is paramount. It is such a pity that we are relying on having a constant correspondence with the TII to get something done, these are the junctions to get people into Ennis. Junction 13 is one of the busiest, it is a hugely populated area and needs to be monitored. When we saw the motorways coming in, they are a great way to get people in but the impact on residents is not always taken into consideration. People need to be heard and I have to admire the residents from Corrovorrin and Tulla Rd, they are consistent, they never gave up and make sure they are heard. It is important the County Council put pressure on TII, we cannot take no for an answer," she said.
"It is very frustrating week in week out, month in month out that we are discussing these", Cllr Mary Howard bemoaned. "Corrovorrin is a nightmare, whoever thought of building all these houses with one way in and one way out has a lot to answer for. I propose that we bring TII into the Chamber, we're like scratched records here. TII are hiding from us in my eyes and it's time they came in and met us".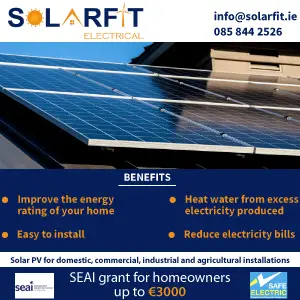 According to Cllr Pat Daly, "Corrovorrin would remind you of an old pub in Ennis called Dunkirk which had one way in and one way out, the Gardaí loved it because they would always catch people". The Fianna Fáil councillor praised Flynn for an excellent motion and reiterated Cllr Howard's call, "Invite the TII down to meet the road officials and residents of Corroviron to sort this out for once and for all".
Independent Cllr James Breen felt they hadn't a prayer of getting the TII to come to Council HQ. "Writing to the TII to get them to come down to a meeting, I think we have better chance of getting the Pope to come in here". He continued, "I use both of the roads on a daily basis, it's a nightmare, if I left Kilnamona it could take 15 minutes, now it takes an hour and a half. People have to leave their home a half an hour earlier in the morning. I wanted the One Mile Inn rectified before Irish Open, I got a beautiful response but can't see anything happening". Cllr Tom McNamara was adamant it was "about time Clare County Council and the TII sat down together".
"I would hope we get a better response than what Cllr Breen foresees. The reason why Ennis was not identified on the Tulla Rd is because the TII did not consider it as appropriate standard for increased flow of traffic", Mayor of Ennis, Clare Colleran Molloy outlined.
Council Engineer, Barry Conway confirmed the local authority is "responsible for regional roads, the TII have been working with us and have a lot of work done". Director, Carmel Kirby told councillors that the state agency has given a commitment to the county. "TII have given us a considerable increase in funding for 2019 across the county. Their commitment to the county is absolute. Funding will be there for Corrovorrin junction, design didn't get approval. I would suggest there is a considerable commitment".