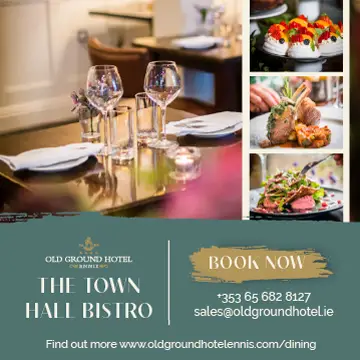 ENNIS' Bernárd Lynch is to be honoured with a civic reception by Clare County Council.
Monday's meeting of the local authority saw a recommendation passed to award Bernárd with a civic reception. It was proposed by Cllr Paul Murphy (FG) and seconded by Cllr Mary Howard (FG).
Born in St Michael's Villas, Ennis in 1947, Bernárd became the first Catholic priest in the world to have a civil partnership in 2006. Eleven years later, he married his partner Billy Desmond at The Armada Hotel in Spanish Point.
Described as a human rights champion, while working he founded the first AIDS ministry in New York City. He publicly testified in favour of New York City's lesbian and gay rights bill that bans discrimination based on sexual orientation in jobs and public accommodations, seeing it through to passage by the New York City Council in 1986.
Lynch was honoured with the Magnus Hirschfeld Award 1988 for outstanding service to the cause of Irish LGBT civil rights. In 2017, Bernárd received a proclamation from the New York City Council honouring his more than 40 years of service to the LGBT and AIDS communities in the city. He received Presidential Distinguished Service Awards for the Irish Abroad for 2019, in the Charitable Works category.
No official date has been set for the civic reception but it is the highest honour that the Council can bestow on an individual.