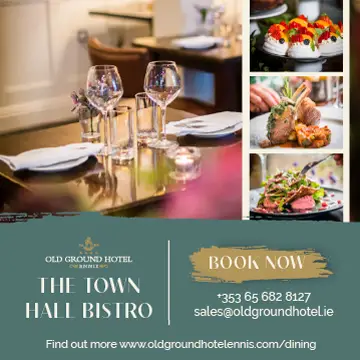 A PERFECT storm of consumers supporting local, a shift towards sustainable shopping practices, and growing concern about the climate crisis has culminated in an increase in custom for health food shops across the country over the last two years.
Bia Folláin's journey began in March 2007 when owner Trish Moloney decided to open a health food store on the windswept hill of Tulla and having spent over two decades developing her business, she acknowledges that the last two years have been kind to her industry.
Trish has been involved in the health and wellness sector all her life and before Bia Folláin opened its doors to the public she was running a very successful Reflexology and Therapeutic Massage business called Health & Harmony in the local area. Trish is also a qualified Homeopath having trained at the Burren School of Homeopathy.
A record number of people are expected to try to eat only plant-based foods this month as interest heightens in Veganuary, the movement which started in 2014 that encourages people to follow a vegan lifestyle for the month of January. "Everyone likes to embark on a journey in January, be it detoxing after a festive season or setting out on a healthy path for the coming year," acknowledges Trish.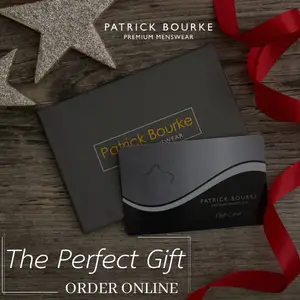 Bia Folláin offers a full range of health supplements, health food and drinks along with a wide range of eco-friendly and natural cosmetics, housecleaning products and local produce. They are also sensitive to the environmental impact that packaging can have and where possible they choose products with recyclable, biodegradable or compostable packaging. It is possible to buy rice and flour in bulk from Bia Folláin and to refill a range of household cleaning products and toiletries using your own containers. Their ethos is very much locally driven and they purchase from local producers where possible, such as Poulataggle Organic Poultry Farm and organic sourdough bread from local baker Edel.
Trish tells The Clare Echo that the pandemic has impacted business, but rather in a healthy way. "During the lockdown phases I was extremely busy as people could travel only a certain distance also I find people are shopping more local  and I do click and collect and online so business has really improved  for Bia Follain." She adds that being located in Tulla brings an added sense of security thanks to a very supportive local customer based. "Tulla is a really wonderful community and the business owners are always very supportive . I would have a strong customer base both locally and then the wider surrounding area. I think that's the best thing about Tulla its rather central and not difficult to get to."
Another offshoot of Covid-19 was the hyper shift towards online shopping and with some help from Local Enterprise Office, Clare's Online Trading Voucher, Bia Folláin developed an e-commerce store in March of last year. Trish maintains that the pandemic "really brought around the need to move my business to have an online platform. I wanted my customers to be able to get what the needed, while remaining healthy and staying safe."
While this brought an increase in administrative duties, it's something which has become more and more important to Trish as her customer base widened. "It is very important that my online clients – often people I have never met or even spoken to on the phone from Dublin, Mayo etc – are receiving the same experience as if I were personally with them instore. I don't want them to have placed orders for items that are out of stock or now have an increase and I need to inform them of same.
"Being online means being open 24/7 so it's extremely important to have everything updated ready for selling, I always want my customers to be paying the true price of the goods and not an inflated one so I spend a lot of time on ensuring above all else that the prices displayed are correct."
Looking forward, Trish believes this side of her business will continue to grow, "People will still want to come instore and ask questions about supplements or discuss their ailments however once the know what they want or what works for them they are open to shopping for that product anywhere. As small businesses we are always competing with the  larger retails suppliers. We will see consumers price check and purchase from the likes of Amazon who often have deals and prices that we can't compete with. Consumers will shop online from other lrish health food stores and now thanks to my online shop I am now competing with them."
Looking to the year ahead, Trish has a simple message for her customers and those further afield. "I hope that 2022 will be a happy and healthy year for everybody and that people will be kind to each other and to themselves."
To shop at Bia Folláin online visit biafollain.ie, or call 0656831592 for all enquiries.