*Joe O'Donnell. Photograph: Burren Eye Photography
Aiming to secure increased funding for Clare Camogie's county grounds is the goal for Joe O'Donnell as he enters his second year as Chairperson of the organisation.
O'Donnell was unopposed in his bid to remain on and was nominated by Clooney/Quin, Éire Óg, Newmarket-on-Fergus and Tulla. Speaking at Monday's AGM at Hotel Woodstock, he admitted "I have found it to be a very rewarding experience. The outstanding feature for me during the year was to witness the absolute dedication, integrity and competence of the Executive team around me".
He praised all sub-committees for their efforts throughout the year plus the clubs whose "excellent attendance at County Board meetings is clear evidence of the commitment of all clubs to the continued development of Clare camogie". Congratulations was extended to Scariff/Ogonnelloe on their success in following a first ever senior championship with the provincial equivalent.
Contributions of all county mentors was acknowledged by the Cratloe clubman. "We are very close to success already and I think we have the structures and resources in place to go further and win trophies".
Building on the work already carried out by his predecessor Joe Robbins at Fr McNamara Park has been listed as an aim of the club referee as he continues in the chair. He felt very lucky to take on the post, not long after the official opening of the county grounds.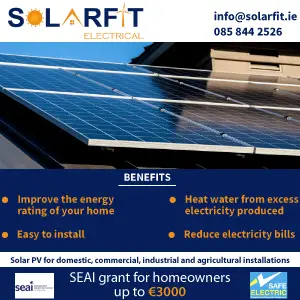 "As you will appreciate, we are not finished and plans are in place to deliver further facilities in the spare ground that we have. Unfortunately, the recent application for Sports Capital Funding has been unsuccessful, but we will take stock and consider re-applying in 2020 to secure the finances that will enable us to continue development".
Joe paid tribute to the local media with special mention given to Scariff Bay Radio for consistently broadcasting camogie games. In his concluding remarks, he thanked clubs for "putting your faith in me" and gave a message for them to carry home, "It was not without some stormy moments but I would ask all delegates to engage with your clubs on the matter of abuse, either to referees or board officers. No volunteer should be subject to unpleasant and degrading behaviour by anybody".
Ex Chairman, Joe Robbins confirmed he would not be staying on in the role of Vice Chairman as did Marie-Louise Kaiser regarding the secretary's position. Martin Kaiser stepped down as Registrar with Denise Brookes leaving the roles of Munster Delegate and Delegate to Munster Convention.
Clare Camogie Board 2020
Presidents: Kitty McNicholas (Éire Óg) & Michael O'Halloran (Corofin)
Chairman: Joe O'Donnell (Cratloe)
Vice Chairperson: Vacant
Secretary: Vacant
Asst Secretary: Caroline McAuley-Rynne (Inagh/Kilnamona)
Fixtures Secretary: Marie-Louise Kaiser (Newmarket-on-Fergus)
Treasurer: Martin Kaiser (Newmarket-on-Fergus)
PRO: Brid MacNamara (Ruan)
Asst PRO: Vacant
Registrar: Evelyn O'Brien (Bodyke)
Child Officer: Aideen McCormack (Banner)
Development Officer: Jimmy Kenny (Feakle)
Data Protection Officer: Martin Kaiser (Newmarket-on-Fergus)
Health & Wellbeing Officer: Ann Marie McGann (St Josephs Doora/Barefield)
Secondary Schools Servicing Officer: Anne McMahon (Kilmaley)
Munster Delegates: Vacant
Congress Delegates: Jimmy Kenny (Feakle), Brid MacNamara (Ruan), Marie-Louise Kaiser (Newmarket-on-Fergus), Joe O'Donnell (Cratloe)
Munster Convention Delegates: Jimmy Kenny (Feakle) & Marie-Louise Kaiser (Newmarket-on-Fergus).