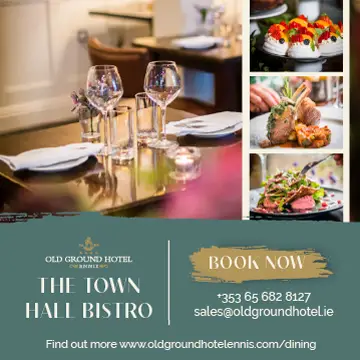 *Seamus O'Reilly. Photograph: Joe Buckley
ESTABLISHING A CONNECTION with young people is among the biggest challenges facing newspapers in Clare and beyond, a former editor and owner maintained.
From 1979 to 2022, Seamus O'Reilly was the Editor and Owner of The Clare County Express. On March 29th, its final edition was published with the headline 'Thanks for the support and the memories' adorning the front page.
Remarkably, The Clare Echo was the only media outlet in the county to report on the paper's closure.
Over 500 editions of the County Express have been published with the Lisheen man attending thousands of GAA games on sidelines across the country during this time.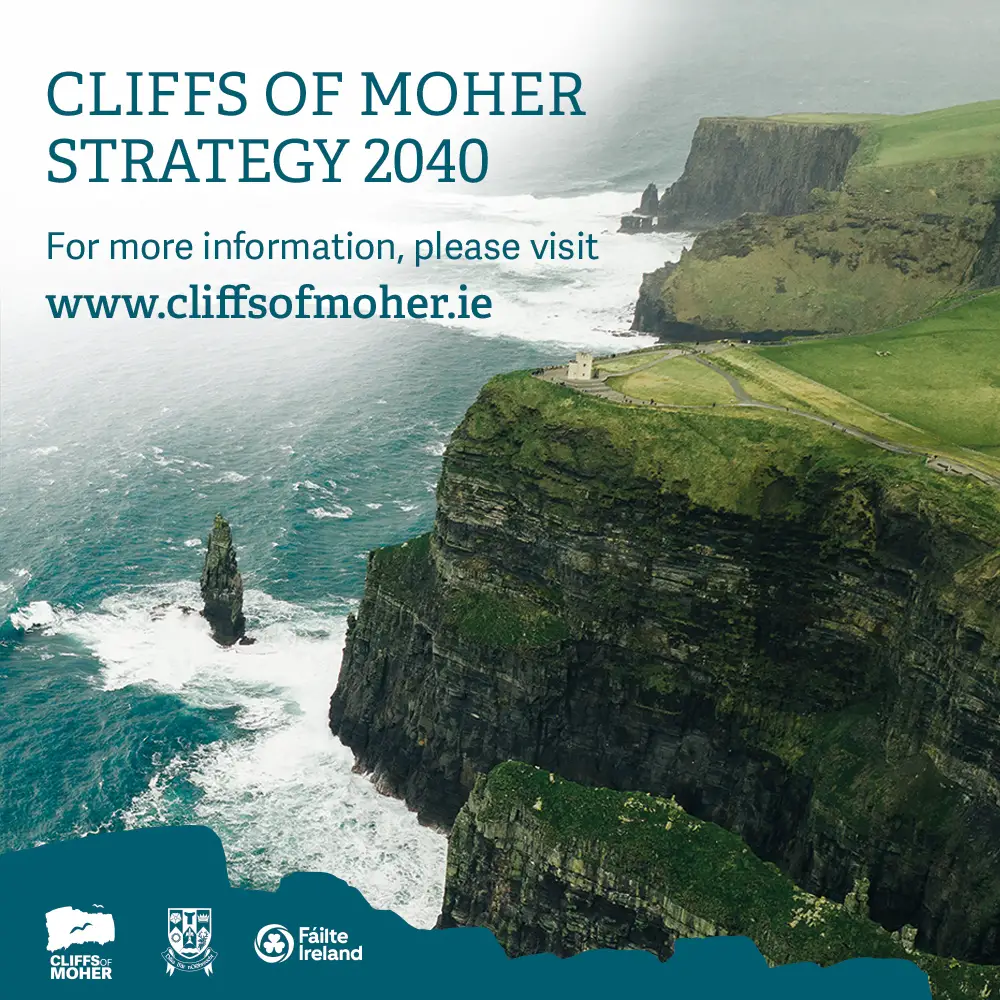 This week, his latest project, a book on Clare GAA in the championship from 1887 to 2023 is published but long before that O'Reilly sat down with The Clare Echo to discuss his career and that of the monthly freesheet which was delivered to the entire county with 20,000 copies for four decades.
Beginning on his reasons for retiring from the newspaper industry, Seamus stated, "Age would be a factor, I've been at it 44 years, it's been very enjoyable and very little disappointment, it was a natural progression, I always said when I got to 66 I'd do something else, I'm not going to go back to first or second gear because by nature I'm impatient. Costs had gone up slightly which was another factor, I've a continuous headache which isn't the onset of anything but it is like a hangover that remains, I've done various scans, none of them are a worry but it is just a factor, for me it is just natural progression".
Its closure was a source of disappointment but not devastation, he admitted. "When you do something on your own, you don't see it because there's no one who you will sit down with and say you should do this or this, I've to make a decision myself but that is the way I want it anyway".
One politician who Seamus described as "an adversary" paid a tribute to him in private by saying, 'what you wrote is what you saw'". He reflected, "Behind it all there was an appreciation that you were doing something".
Current climates are not generally favourable to newspapers. "I don't know what papers have to do to revive the connection with young people, maybe online versions, it's like going to matches, the old folk go to matches and if they don't have the mechanism to pay cashless sometimes they don't get into a match. Seamus Hayes hasn't been replaced and because of that there has been a decline in general, I can't understand how a freelancer can be employed by a paper to do sport or else hire someone to do it".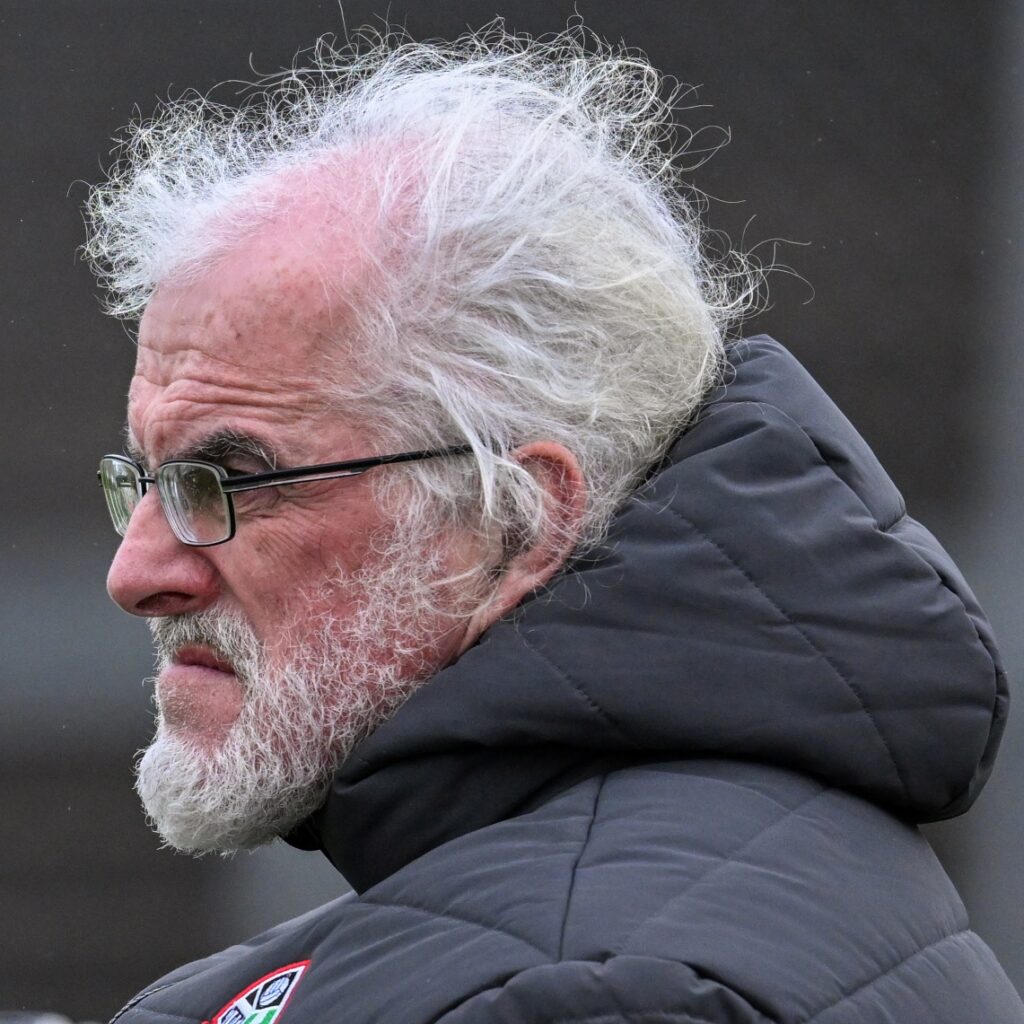 Defamation laws in this country mean legal action is a regular worry for those in the media industry. The County Express was no different, it was "a worry all the time because I hadn't the expertise to defend it. You would have been very conscious around the time of the Kerry Babies.. I'd be a jack of all trades I wouldn't be a master, Johnny Callinan was great to lend his advice".
A particular example when a "a hard-working committee" was incorrectly labelled as "a hard-drinking committee", after they had been caught staying after hours in one pub months before was one such battle that didn't make its way to the courts.
O'Reilly recalled that a very prominent clinic also threatened legal action when he was based out of 25 Abbey Street. "I worked in The Clare News in 1979, Dermot Walsh was the Editor but he was also with The Irish Press, he wrote a book about a Jerry McCabe, the Garda that was shot in Limerick, he said never print an apology, print a correction and when they come into the room never give them a chair. Clare's leading cleric came in and I was ready, he took off the hat and took out the bag with the article printed, I misunderstood the word and he said 'my secretary Gerry is not happy with this' and I began to mock him about his secretary, I asked him what he wanted and he said an apology, I told him we had no deal because an apology meant I could be sued and that I was willing to write a correction. I said a couple of things to him that wouldn't be printed and said don't come in here again. The very funny thing about it, a few months later, The Other Clare was being launched in The Old Ground and a girl I knew that was friendly with my sister and she wanted a photograph with the Bishop, I enjoyed it".
After a year at Mary Immaculate College, Seamus was quick to realise teaching was not a career for him. "I didn't feel competent teaching children religion because I felt a priest should do that, I went to England and did bits for London magazines like previewing the soccer matches, there was no openings here, my other choice was to be a PE teacher but I had two left legs, I had no sporting qualifications and the likes of people taken in at that time were Pat Spillane, Brian Mullins. I went to Mary Immaculate College for a year but I wouldn't have lasted, John Burns was my roommate and he was the top man, he used to do six or seven hours a day but it wasn't for me".
Upon returning from England, "I went to the Clare News, that lasted twenty issues, an opportunity lost but they lost their vision, they wanted to close The Champion which wasn't their angle, I said at the time they should have gone tabloid, this was 1979 but they didn't, there wasn't enough behind it, the Directors only put in £5,000 each, a minimal amount of money but the market was there, Fr Harry Bohan used to write a column, Ger Colleran was Sports Editor, Jim Humphreys was there, Anne O'Grady who became Editor of the Tipperary Star after, Andrew Kelly who was with Aer Lingus at one stage, Ann Flaherty the daughter of Frank Flaherty and she married a well-known journalist, the opportunity was lost and The Champion upped their performance. In November of that year, the Ennis Express started, Peter Cronin was involved and Austin Slattery, The Clare News was going to be a Fianna Fáil paper because they saw The Clare Champion as being a Fine Gael paper, it was true because there was one journalist who would write the story and leave that much room for the local politician to make their comment, that was the way it was".
"I did bits and pieces for The Evening Press, I did a full broadsheet article on Justin McCarthy, the openings weren't here, it was either The Clare Champion or that was it, Seamus Hayes came in during the early 1970s, Gerry McInerney came in during the late 1970s, Austin Hobbs came in around the same time as The Clare News. Jim Humphreys left The Clare Champion for The Clare News, the week it opened someone accidentally damaged the cables so everything that could happen did happen, they were memorable times," he recounted.
When asked if The Express blurred the lines between giving opinion and reporting the facts, Seamus said, "The political column would have expressed opinions, one of our lesser representatives who didn't get elected by the people decided he would give theatre slots to Belfast, that man should never have went forward again, I'm a firm believer of that. I have no political allegiance, my father would have been Fianna Fáil, when I was in England I liked the Labour Party but the Labour leader voted for water charges and told RTÉ a child didn't need a father. I would have been very strong on anti-abortion and yet I could tell you when I was in England I knew a nurse that worked in a hospital, I was involved in a youth club and one of our players' sister had an abortion and I wouldn't be judgemental. The Church are responsible to a large extent of not giving the unfortunate ladies in Kilrush a bit of comfort. I could never see the right in it, I'm not religious and I don't go to mass but I would like to be think I'm human. I don't think any political article favoured any person".
The Express was certainly pro-life when it came to the abortion referendum and Seamus stays with this stance. "I would not be apologetic about it, I would not see anyone with having the right to prevent a life, if someone believes that the right and the lack of compassion by the Church and institutions, people were driven to Our Lady's and left there". He added, "out by my way there was a girl raped by her father, what would I do with him? I'd throw away the key, I won't say anymore. That young fella lived and can you go over and tell that young fella he has no right to live, that is what you are saying. I know it is not the popular thing but I think that person has a right to live and what people are saying is that the mother has sole authority, even if the father has a reasonable relationship, she can say for various reasons the unborn has no choice".
For a media outlet to use their platform to express personal views is rare among Clare titles but this prompted O'Reilly to respond, "I would go as far as to say that the media in general didn't give the pro-life fair coverage".
He continued, "The editorials in most papers are the view of the editor or the journalist. In The Champion, I admired Austin Hobbs when he covered the asbestos, it led to more advertising for The Clare People at the time, I can imagine if I was the owner they would be putting pressure on to stop it because of the loss of advertising but he was very brave and I've huge time".
Media in Clare today "is better, there is more there," Seamus said. He expanded on this, "I've very strong views. The day that the Editor wasn't the Editor of the paper is the day journalism has taken a backward step in the Mid-West. An Editor should be Editor, if there are issues with libel or with the mechanisms of the paper but not editorial but because of that I think the papers weakened. Seamus Hayes has never been replaced which is a pity, papers are in a battle".
Doing deliveries of the paper across Clare every month was "like a drug," he recounted. "The deliveries going out on them it's hard to explain. It's almost like a drug and you get going after a while, you'd drop papers and have a chat in places like The Flaggy Shore, Killanena, Fanore, that is what made it and people got to know 'oh that is the fella in The Express'. We got a lot of advertising in Kilrush, it was simple and basic, a bit of sport and nothing outstanding but they felt they had been let down elsewhere".
O'Reilly added, "COVID brought a realisation to people and brought them to ground level but I think we've lost it with the rip off prices for diesel. The settlements of North Clare are small so I can call into the people whereas Ennis I'd start at 7am with Paddy Ryan and we'd finish at 2:30pm, it is intensive stuff but you do it. After a sudden you row into it and it's good but generally it has been positive. I'm at it 44 years, I've no regrets about closing The Express but yet I'm happy, the wins in the GAA have been great. The great success has been in hurling, I'd follow any type of game and used to follow Garryowen in the 1970s, it is great Ennis RFC is going well again but it is a pity it is now a feeder club".