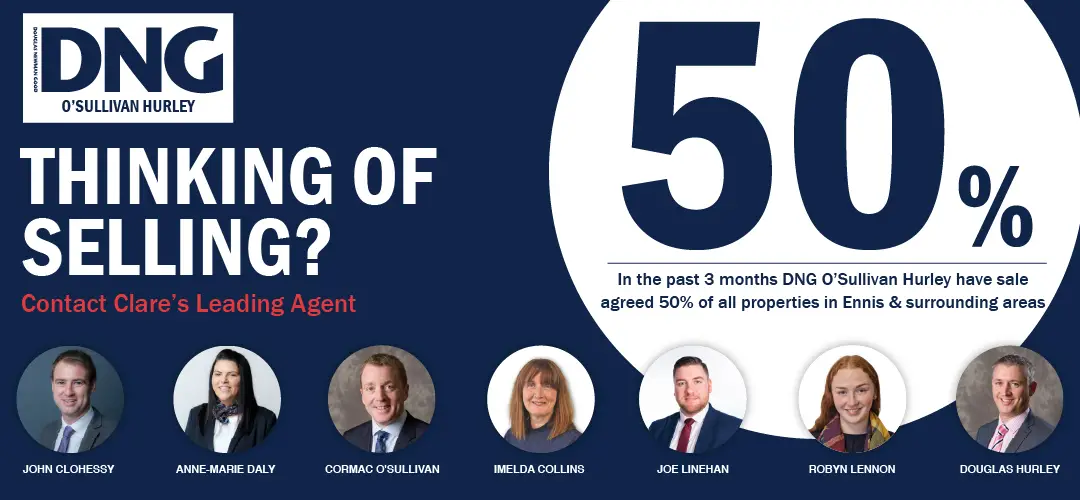 MacDara Ó Conaola of An Chláir as Gaeilge brings you this week's Macalla an Chláir column.
Dia dhaoibh a Chairde!
Tá súil agam that you are all ag súil le Féile i mBolg/Lá Fhéile Bríde. On this special day in Inis Oírr, where I grew up, the cailíní would, and still do, siúl ó theach go teach carrying a large babóg called a "Brídeog" (the girls themselves are called "na Brídeogaí") to represent Naomh Bríd and would collect airgead while entertaining na comharsain with a poem celebrating our National Matron Saint. Much like us buachaillí did and do on Láil' Stiofáin or Lá an Dreoilín.
"An Cailín Ciúin" has just made history by becoming the first scannán Gaeilge to be nominated for an Oscar. This is certainly a watershed moment for Irish and how we, and others, perceive the language. It's time to wrap your arms around Gaeilge and welcome it into do chroí with a big hug.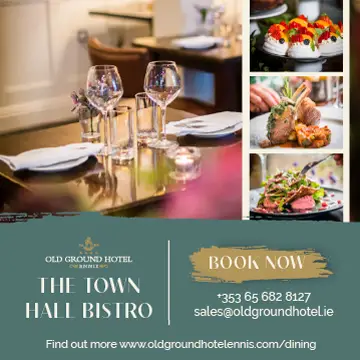 An Clár as Gaeilge will commence fun Irish classes in Cois na hAbhna at 7pm, an Dé Luain beag seo, January 30th. An 8-week programme at beginners/entry level, or at intermediate/improvers level. Beidh fáilte romhaibh! To reserve a place and register, please contact us at:
Fón: 065-6864474
e-mail/r-phost: anclarasgaeilge@gmail.com
Lean ar na meáin-shóisialta muid ag @ClárAsGaeilge. Gaeilge is for all of us to enjoy!
Until next week, tóg go réidh é!
"Is tar éis na Féil' Bríde Ardóidh mé mo sheol" 
Dia dhaoibh. SCAIPIGÍ AN SCÉAL faoina ranganna Gaeilge a bheas ag tosaigh i gCois na hAbhna an Dé Luain beag seo ar an 30ú lá d'Eanáir. Breathnaigí anseo ar na himeachtaí an tseachtain seo. Tá neart ag tarlú! Preab-Ghaeltacht i gCill Chisín agus siúlóid i gCoillte na Creatlaí ina measc.
Go dtí an tseachtain seo chugainn, tógaigí go réidh é!
Imeachtaí/Events:
Cúl-chaint le Domhnall Ó Loingsigh chuile Dé Sathairn, ag 9am ar Clare FM
Ciorcal Comhrá san XPO, i gCill Iníne Baoith, chuile Dé Céadaoin ag 7.30pm
Preab-Ghaeltacht, Tigh Ghallachóir, Cill Chisín, Dé hAoine 27ú Eanáir, 8.30pm
Siúlóidí an Chláir, Coillte na Creatlaí (Cratloe Woods), Dé Sathairn, 28ú Eanáir, 11am (065-6864474)
Rith le Ruairí, chuile Dé Máirt ag 6.30pm, ag Local Motion, Inis.
Caint agus Comhrá, chuile Dé Luain sa gCopper Jug, Dé Céadaoin in Insomnia, oíche Déardaoin sa Temple Gate (8pm), agus Dé Sathairn i nGlór, Inis, 11am-12pm
Scéalta agus Rannta le Chéile, chuile Dé Céadaoin i Leabharlann Shráid na Cathrach ó 10.30 – 11am, Saor in aisce / Free of charge
Gluais/Glossary (Irish/Gaeilge – English/Béarla):
BEANNACHTAÍ NA FÉILE BRÍDE /I MBOLG ORAIBH! – Happy St. Brigid's Day / I mBolg to you (plural)
Dia dhaoibh a Chairde! – Hi there friends!
Tá súil agam – I hope
ag súil le – looking forward to
cailíní – girls
siúl ó theach go teach – walk from house to house
babóg – doll
na comharsain – the neighbours
buachaillí – boys
an Dé Luain beag seo – this coming Monday
Lean ar na meáin-shóisialta muid – follow us on social media
Scaipigí an scéal! – Spread the word (you plural)!
Tá neart ag tarlú! – there's loads going on!