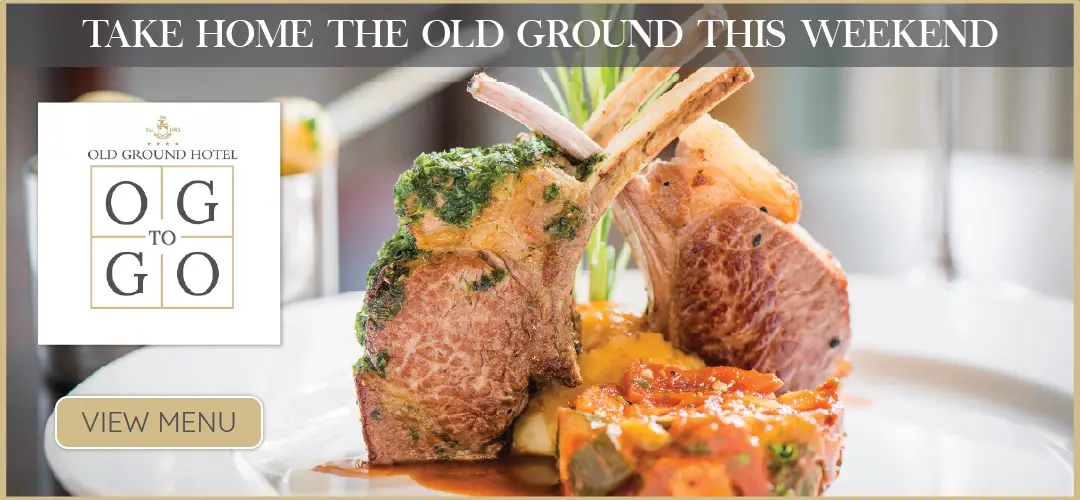 Dublin Airport has come under fire for declaring itself as "the key gateway for overseas visitors attending" the 2026 Ryder Cup which takes place 225 kilometres away at Adare Manor.
Politicians, business personnel and members of the public have lashed out at the Dublin Airport Authority (DAA) following a tweet they posted since the JP and Noreen McManus owned five star resort was confirmed as the venue for the 2026 Ryder Cup, commenting, "We look forward to being the key gateway for overseas visitors attending #RyderCup2026 which will take place at the Adare Manor in Limerick".
A spokesperson for Shannon Airport told The Clare Echo they are eager to seize the opportunities on offer courtesy of The Ryder Cup. "With direct services from the UK, US and mainland Europe, the strength of the hospitality sector in our area and, not least, that we are just 20 minutes door-to-door from Adare Manor, Shannon will naturally be the airport of choice for the huge number of visitors coming to our shores for the Ryder Cup in 2026. It's a wonderful success for Adare Manor, a wonderful opportunity for the region and, indeed, Shannon Airport and one we intend to grasp with both hands."
It didn't take long for the Twitterati to point out that Dublin Airport is two hours and nineteen minutes from Adare Manor with the 42.5km journey from Shannon Airport just over half an hour away.

Responding to one tweet expressing the view that Shannon was better positioned as the gateway, Dublin Airport said, "We'll welcome more overseas visitors for the event as we're a much larger airport with much greater connectivity to Britain, the US, and continental Europe. Overseas visitors using Dublin Airport go to all 32 counties on the island".
Mayor of Clare, Cllr Cathal Crowe said Shannon Airport was only a few kilometres from Shannon and that he was "disappointed with DAA's predatory tweet at a time when this region is basking in good Ryder Cup news".
Minister of State for Trade, Business & Employment. EU Digital Single Market & Data Protection, Pat Breen felt Shannon is "the key natural gateway to the Mid-West and just twenty minutes from Adare Manor". The Fine Gael TD added, "I'm confident the owner and sponsors will be anxious to promote the Airport for this great occasion between now and 2026".
Kilrush Independent councillor, Ian Lynch also criticised the stance taken by the DAA. "Dublin is deliberately undermining Shannon Airport. Shannon should be the automatic airport of choice for the Ryder Cup but Dublin's foothold and marketing budget is difficult to compete with. If the government are serious about balanced regional development Shannon Airport must be supported. While we are well aware of Shannon's existence here in Ireland unfortunately the same level of awareness is not present in the US market. We have a unique opportunity to ensure a marketing strategy is developed and implemented to maximise the potential reach offered by the Ryder Cup. Shannon Airport must ensure an aggressive marketing strategy is in place and not to let this opportunity slip. Some unique videos with the aim of making them go viral should also be developed. The Irish Diaspora is one of the world's largest there is no excuse for not been able to get our message out".
Clare County Council announced it is looking forward to supporting Shannon Airport, "the key international airport to the region" and their colleagues in Limerick City and County Council in preparing for the event.
Clare senior hurler, David Fitzgerald who completed a masters degree in aviation finance at UCD believed it was a "great opportunity" for Shannon Airport but it required major route investment. "2026 is on the distant horizon and the Ryder cup will provide a solitary boost to local economy. Looking at the long term bigger picture, Shannon needs major route investment. There must be incentives put in place for airlines to use Shannon as a hub for both Transatlantic and European markets, instead of using the already over-capacitated Dublin Airport".