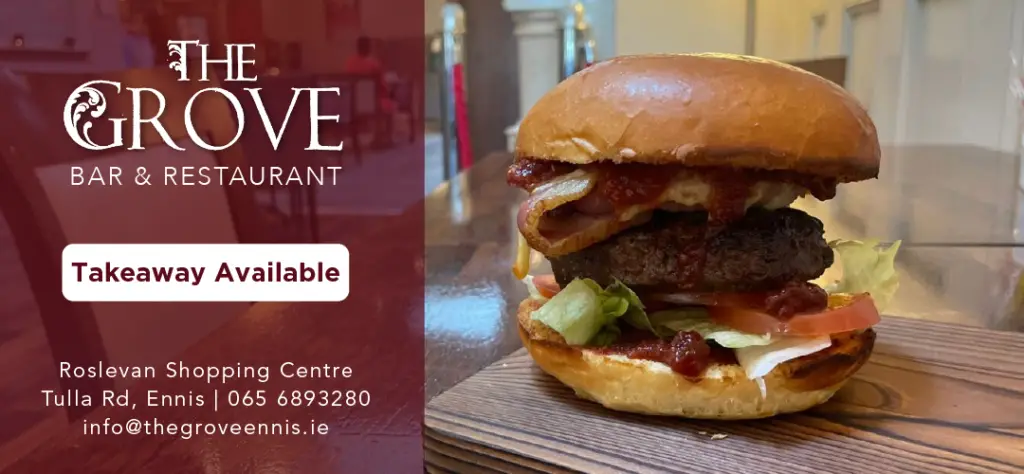 *Sabhbh Edwards Murphy. Photo courtesy Limerick Lions Club / Aleksey Bodrov 
Basketball in Clare is on the rise according to followers of the sport and if that's the case, Sabhbh Edwards Murphy is set to be the poster girl and inspiration for anyone taking up the sport.
In July, the seventeen year old will head to the University of Akron in Ohio, the region's most influential public research university and home to the Akron Zips who play in the Mid-American Conference in Division I of the National Collegiate Athletic Association (NCAA). She is hopeful of studying a medical related degree while in the States on scholarship, getting there did not happen overnight. "Having that security and working so hard to have it pay off is so amazing".
Ahead of the move, Sabhbh has identified a number of aspects to her game that she is keen to work on. "I'm going to have to keep going to the gym, keep practising, keep my fitness up, keep training and get the shots up, hopefully I'll be in the best condition for the States when I go out". Also in July, the U18 Euros will take place, a competition she is determined to be playing a part in.
Teachers play an essential role in the formative years of children across the world, for Edwards Murphy it was her time in Moyasta NS where she was first exposed to basketball. "I started in Moyasta, it's a fairly small school so you end up playing every sport, we had Marissa Galwey who played for Ireland teaching in the school. We played in the Marian Keane tournament that year with five players and we ended up winning it, that's where it started". Her English teacher, Orla Kilkenny is another inspiration, she was coach of the Galway senior camogie side that won the O'Duffy Cup at the weekend with Edel Thornton one of her idols on the court.
Moyasta may have been the beginning but in truth basketball has always been in the blood. Her grandfather, the late Vincent Murphy was a central figure in coaching the sport in Cork, her uncle Vinnie Murphy played on multiple Irish teams, up until recent years he still lined out with Tralee Warriors where his own son Gary is now lining out. "He played basketball with Ireland, we played National League but we never all got as far as Vinnie," her father Mick recalled.
Cooraclare Blue Stars was her first club, she was with them for a season before joining Limerick Celtics. The Kilrush teenager is with the Celtics four times a week for training, shooting practice, matches and scrimmage. The location for some of her background work is very different in comparison with teammates, "It's all done in the back garden to be honest, that's where I get most of my practice done and then travelling to Limerick. Running in the bog whereas everyone else is running on the track".
Arguably "running in the bog" is character building but not ideal for one of the county's top athletes. "Definitely in Clare there does seem to be a lack of focus on basketball, we have such big influences around us in sport that there needs to be more going into it. There isn't even gyms for local clubs to do their proper practice in".
"With my school team, we can't play any home games. We were All-Ireland champions, we came into the next season and we had to play all our home games in Ballybunnion, it was a bit ridiculous. Looking at that side of things, having no hall or funding to go into that sort of stuff in West Clare does seem like a bit of a problem. As far as Ireland goes we have to self-fund all of our trips which could change in the future, I could definitely see that changing but we just need the extra effort of sponsorship going into the sport and more focus on it really".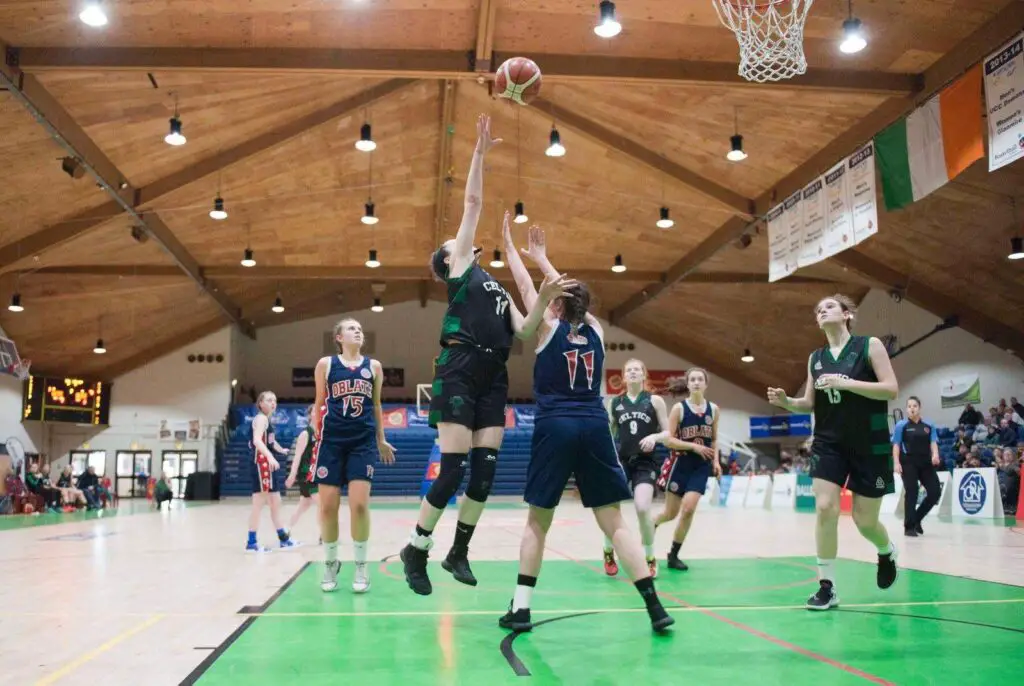 Retaining the schools All-Ireland title with Kilrush Community School suffered as a result. "It can affect our performances as well, having to travel the whole time there is no home advantage. If we want to keep achieving and keep getting better especially in West Clare, we really need to focus on that".
Mick does point out the positives. "There is a lot of basketball going on in Clare. The U19 tournament is fantastic, the Community Games and the work they do in Ennistymon, the Parish Panthers in Doora/Barefield, in Shannon Mike Hickey is an Irish coach. There is a load of basketball all we need is more facilities, it's starting to take off a bit, there's another team in Kilrush and there never was one before, Ennistymon, Cooraclare, there is a hall in Inagh, there is a Clare team the last couple of years playing in national competitions".
A post, Sabhbh describes her role as "one of the tall ones inside". "I'm 6'2 so I'm pretty tall, I have that ability inside". She brings even more to a team and has made close to twenty appearances for the Irish team, "I played my first game against Scotland ever since I've been on international teams, this is my fourth year going into it". Training with the national side has it's differences to the club game, "It's a lot more intense and so is the training, at Euros there would be a bit of pressure but when it comes down to it you're still on the course playing basketball and you get over it and get used to it".
Over the summer, Sabhbh made a conscious effort to improve her outside shooting and later saw the benefits in their three series win over Great Britain. It's that West Clare work ethic and miles clocked up in the bog that will set her apart from her counterparts in the US next year.