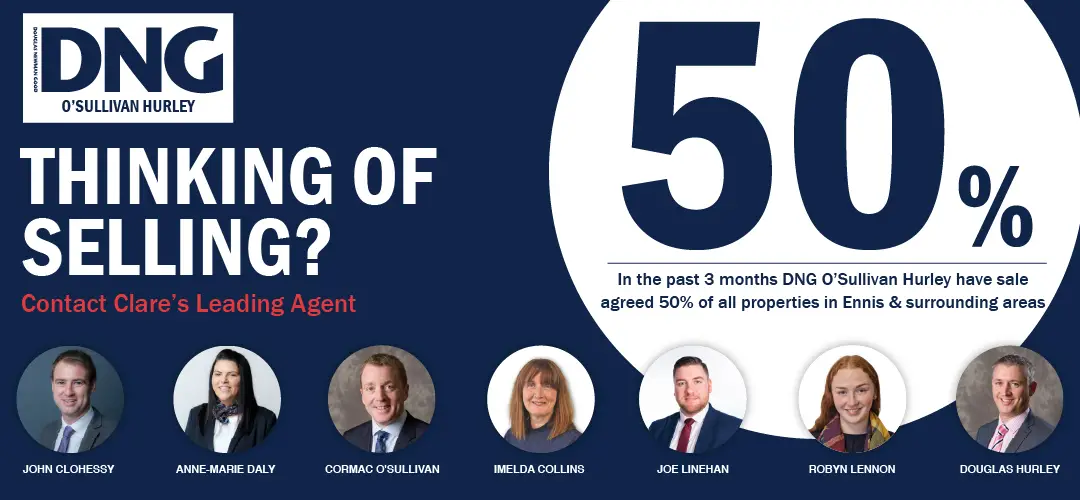 Council officials are determined that one of the busiest weekends of the year for Kilkee will not become a washout.
A temporary bathing notice was issued for four Clare beaches on Tuesday afternoon, Kilkee, Quilty, White Strand Doonbeg and White Strand Miltown Malbay. Increased bacterial levels as a result of run-off from the catchment area following heavy rainfall prompted the announcement of the do not swim notice.
With the temporary prohibition on swimming becoming an almost annual event in Kilkee, it drew criticism from Cllr Ian Lynch (IND) at Tuesday's meeting of the West Clare Municipal District. "Every year Kilkee gets hit, it has been a tough season for tourism and now they have this again. Is it down to the pumping station? Every year it is a problem and Kilkee gets shut down. Hundreds of people here on staycation, now they can't access the water, it is probably more people than ever here on holiday".
Senior executive engineer with the West Clare Municipal District, Alan Kennelly acknowledged that there was an issue with water pumping and noted that the issuing of the ban is to protect the status as a Blue Flag beach. Better pumps may be required as a long-term solution, he said. "The issues are going back through the years when there is heavy rain that the pumps flood up. Hopefully a sample will be done prior to the weekend and that the week is not lost yet".
He added, "I know it is a very busy weekend and it may not be a washout".
Lynch was annoyed with the recurring nature of the problem at Kilkee. "We might escape the Bank Holiday weekend but we have to do something to make sure it doesn't happen again. We can't control the weather, even the Healy-Raes can't do that. Every year it is an issue for Kilkee," he commented.
As of Wednesday afternoon, the do not swim notice remained in place for the four beaches.